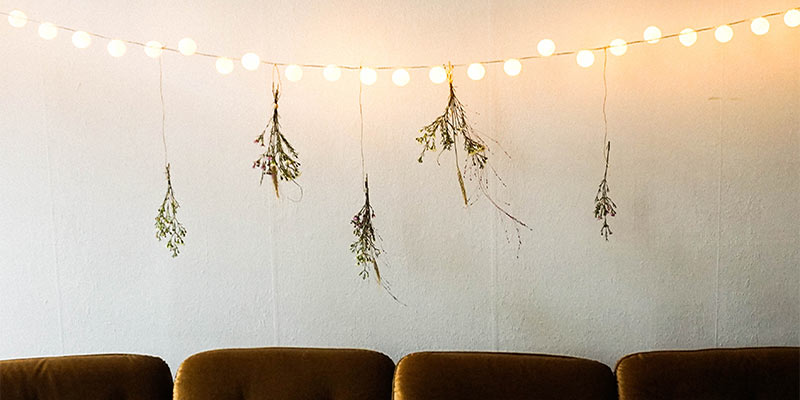 Callum Mundine is the co-owner of LED World (with his brother Simon). They are based in Sydney, Australia and specialise in custom lighting design. One of his side hobbies is creating fun DIY projects for his children to work on.
Light up your home with this creative DIY lighting project. You can hang them up in a room or use them outside to illuminate a patio or gazebo, they're incredibly versatile and easy to make.
Things You'll Need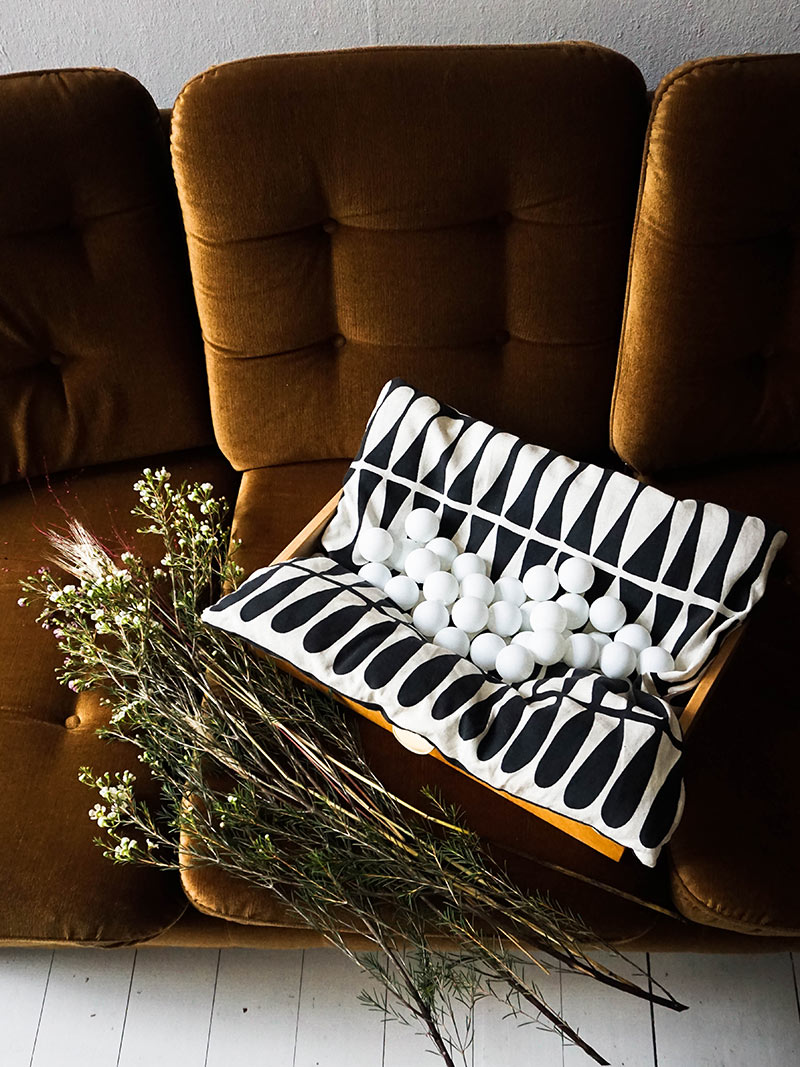 Strand of LEDs (white or multicoloured)
Ping pong balls
Precision knife
Silicone or glue (optional)
LED Strand
This is the perfect DIY project to put those extra Christmas lights to good use (as long as they have LED bulbs which stay cool to the touch). Ensure all the bulbs are working before you start the project to avoid a disappointing finish.
If you're buying new lights, you'll have the choice of white or multi coloured bulbs (as well as a choice in wire colour). This is completely up to you; white lights provide a warm glow and can instantly transform the atmosphere in a room, and coloured lights can really bring an outside terrace or balcony to life.
You can also get battery operated LEDs with built-in timers, which are good option if you want to use them somewhere which isn't close to a plug – such as in the garden.
Ping Pong Balls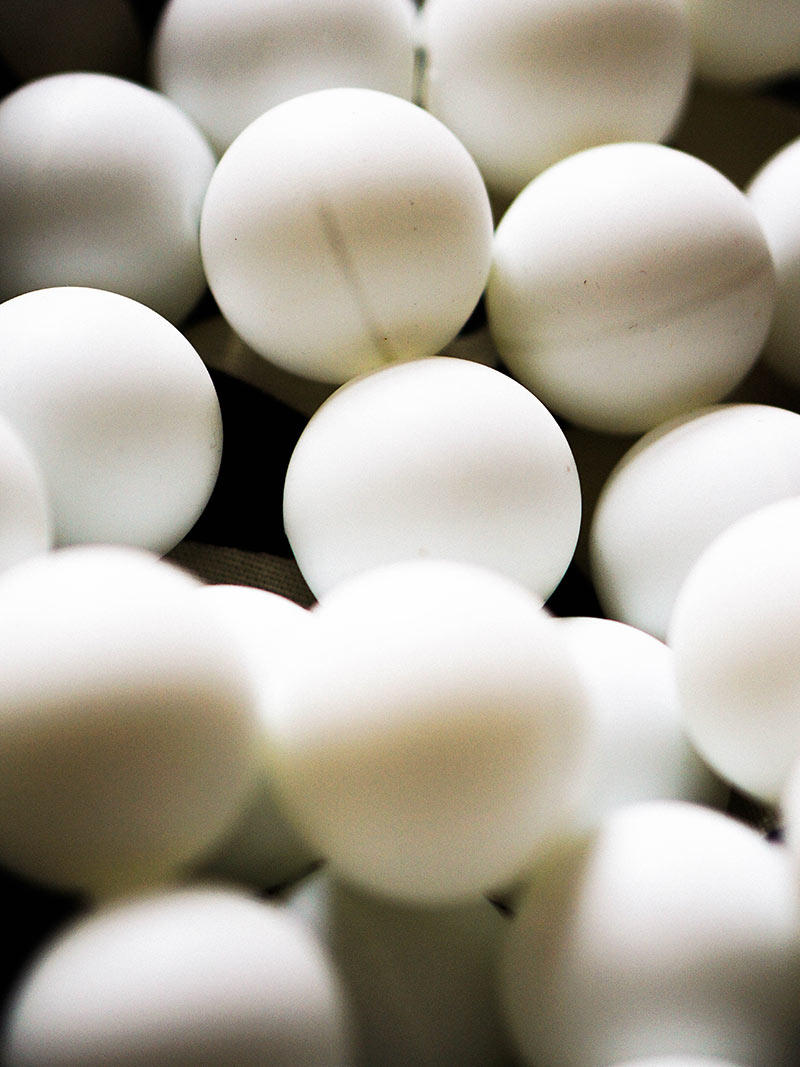 If you don't happen to have a box of ping pong balls lying around, you'll need to get your hands on about 100. The amount of balls you need will depend on the length of your LED strand; longer ones have about 100 lights, whilst shorter ones have between 10 and 20.
You need at least one ball per bulb, so once you've decided on the lights you're using, count the bulbs to find out how many you'll need. Amazon usually have better offers on bulk orders than local sports shops selling them in packs of two or three.
Outdoor Use
To use these ping pong balls outside, check whether your lights are rated for outdoor use. You'll also need to seal the balls to avoid rain and dust getting inside, which you can do with a touch of silicone or glue. Silicone is very easy to peel off and makes it easier to remove a ball if you ever need access to change a bulb.
Decorating
Why not get creative with your decorating and use these ping pong ball lights the next time you're celebrating a big event. They can add a real wow factor to your table setup when used as a centrepiece, will look great draped along the inside of a marquee, and shorter strands can even be used to decorate the base of a cake.
You can also hang streamers or dried flowers from the cord to really make them stand out.
Step by Step Guide
Step 1
Using a precision knife, cut a small X into each ping pong ball. If you're working on the project with children you can place the balls in an empty egg carton to hold them in place and help avoid palm injuries.
Step 2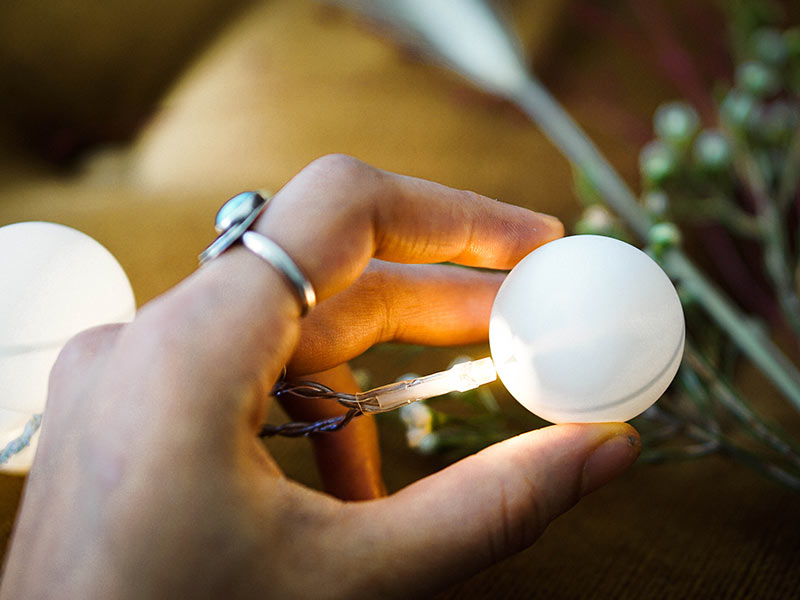 Push the lights on your LED strand through the X in each ball. Make sure the whole light is covered by the ball, but don't push it so far that the bulb touches the inside.
Step 3
If you're hanging the lights outside or need to make them more secure, add some silicone or glue around the socket and cover the X. Place the lights on a flat surface and allow them to dry.
Step 4
Hang your lights up, step back, and admire your handy work.