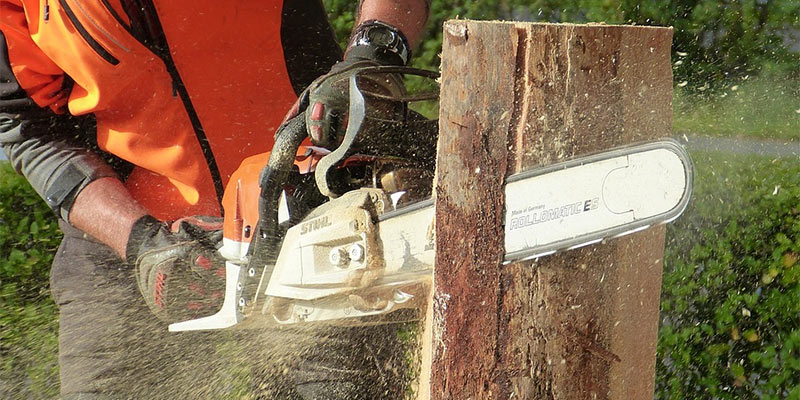 The chainsaw is one of the most important tools that a homeowner can have. It can be used to trim bushes around the home and prepare wood for home improvements among other uses. But chainsaws don't come cheap, which is why it is best to research on the best ones before making a purchase. To help you out with this, let's go through 5 tips to selecting the best chainsaws for your needs.
1. Read chainsaw guides
One of the best ways to selecting a good chainsaw is to read chainsaws buyer's guides.  The best guides give you deep insight on the different aspects of a chainsaw, and direct you on the best ones for your different needs. One such guide is the ProGardens tips that compares different chainsaws on pricing as well as mechanical efficiency. If you read such guides and follow their advice, there is a good chance that you will get a good chainsaw.
2.Consider the task you to want to accomplish
This is one of the most important factors to consider when looking for a chainsaw. That's because different chainsaws are designed for different purposes. For instance, if you intend to use the chainsaw for cutting thick trees, then it may be more prudent to go for a gas powered saw. These will do a better job than electric chainsaws that are designed for lighter tasks. Choosing the wrong chainsaw for the job might be disastrous to your endeavors since such a chainsaw can either breakdown, or simply fail to the job in the best way possible.
3. Consider the chainsaw's ease of use
There are chainsaws out there that are very powerful and can get the job done, but are also very complicated to use.  You may find such a chainsaw useful if you are into commercial logging. However, if you are just need a chainsaw for your home, then an easy to use chainsaw would give you the best results. In essence, to make the most of a chainsaw, ensure that its ease of use is in-line with your needs.
 4. Consider the chainsaw's security features
Security should be one of your main concerns when looking for a chainsaw. Some of the security features you should consider when looking to buy a chainsaw include the chain catcher, side chain tensioning as well as the chain brake. A problem with any of these aspects of the chainsaw can put you in danger. That's why you should check each security feature keenly before you decide that a chainsaw is good for your needs or not.
 5. Consider the price
When looking for a chainsaw, ensure that you get one at the best possible price. Remember that an overpriced chainsaw doesn't necessarily make it better. If you can find some good quality features on a relatively cheap chainsaw, go for it, and save on that extra cash for something else. However, don't compromise on quality while looking for a chainsaw. It is more prudent to go for a more expensive chainsaw that has better security features and higher efficiency, than a cheap one that can harm you, or simply fail at getting the job done.