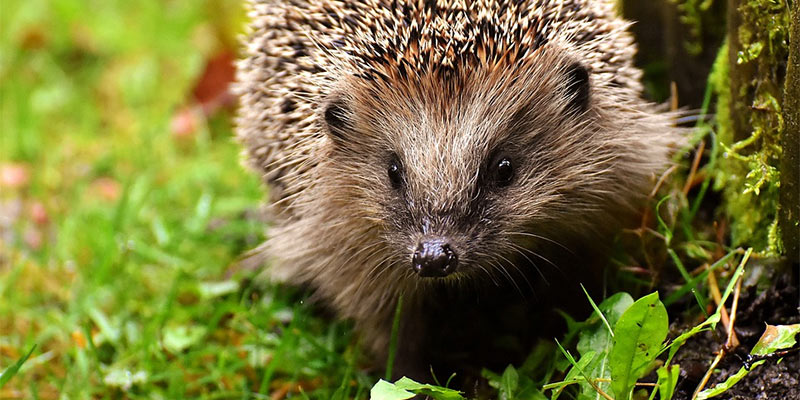 Seeing wildlife in its natural habitat is an amazing thing. But you don't have to go on Safari or head to the nearest nature reserve to find it. Wildlife comes in all shapes and sizes, which means you can discover it in your own backyard. Or better still, create a safe haven and range of habitats for creatures big and small to discover and make their home. You can even get the little ones involved too!
If you'd like to find out how to encourage wildlife into your outdoor space, then read on for some handy wildlife tips.
Let everyone know
There's little point creating a haven for wildlife if your neighbours dog or your sisters children are going to run riot through all your hard work. So, start with the basics; consider putting up a few signs here and there to let people know that this is a zone that's wildlife friendly. Whether that's "Keep off the grass" signs or "no trespassing" signs that you can buy from mysecuritysign.com or you could make mini signs such as "bug hotel" with the kids if you're feeling creative!
Get buzzing
Creating a haven for insects like bees and butterflies means choosing the right flowers. You're going to need plants that provide pollen and nectar all year round. Plants such as Lily of the Valley in Spring time, through to Cornflowers in the Summertime, then in Autumn through to the winter you'll want something like crocuses or dahlias. There is more on an extensive list online, so have a look before you head to your local plant nursery.
Remember, if you have a dog at home that will have access to your garden, double check that the flowers, plants and shrubs you're planting aren't toxic or potentially life threatening.
Add a little water
Not everyone can dig out a pond and maintain it. It takes a lot of room, hard work and investment. But did you know that a simple tub or container will do the job too? However small – whether it's a bowl, or a Tupperware pot or even an old dustbin lid; water will always attract wildlife, whether it's looking for a home or for something to drink.
If you're going to introduce water into your garden, then try to ensure that one side of the container/pond is sloped, or there is something that animals can use to climb out with. And always be wary of having small children near open water. No matter how shallow or small it might be.
Don't be too tidy
There is such a thing as being "too tidy" – when it comes to your garden any way! Allowing a patch of grass to grow a little will be a perfect haven for insects and little bugs. Which in turn will be a bit of a feast for any visitors birds and hedgehogs. Leaving that pile of twigs in the corner of your garden could make the perfect hiding spot for someone, or that pile of rocks!
Give it a go!