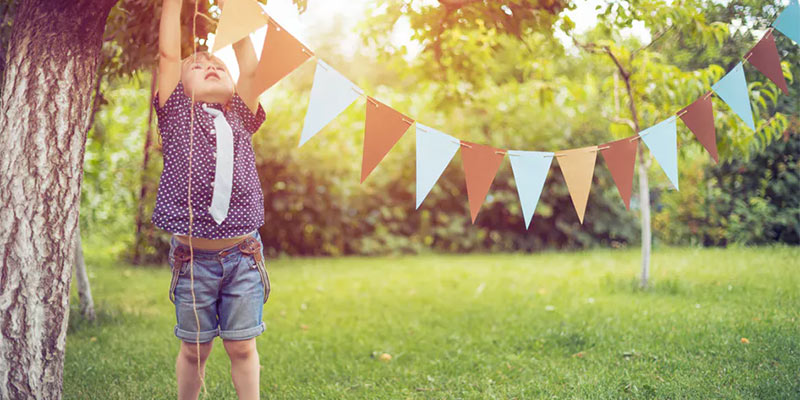 Don't feel like going to a party? Why not bring the party to you?! Host a day and night filled with laughter and fun in your backyard and in order to make sure that the 'fun' doesn't go wrong, here is a checklist of some essentials that you are going to need.
Prep-Up the Grill
Let's be honest, a party is no fun without the food and the one great thing amongst many about backyard parties is that you don't really have to prepare the food before the guests arrive, no. You can grill and chat at the same time which is a great multitasking combo! However, you certainly will have to make sure your grill is good to go before any guests turn up. Both gas and charcoal grills can use a thorough cleaning before any sort of food is prepared in them, also stock up on the fuel (either charcoals or a propane tank). It's also always great to give the fuel lines an inspection just to be sure there are no cracks or loose connections.
Get the Right Lights
You don't have to worry about this one if you are hosting your backyard party in the day, in that case don't forget the sunscreen, but if you prefer nights, then stock up on some extension cords and light bulbs and also bug repellents because as much as we wish the lights alone will make them go away, they won't.
You can also give your backyard a very fancy, warm and elegant vibe with a candle light setup, but be sure to go with either the traditional taper holders or votive ones in order to avoid a fire hazard. Wax and Wick have some amazing whiskey candles that will add the right whiskey scent to your party without diving in the bottle of rye.
Crockery and Cutlery
Ah, make sure you have plenty of these. Disposable or reusable dinnerware always comes in handy when hosting a big gathering in the outdoors. You will not have to worry about any mishaps in the hustle bustle and cleaning up after the party will be ten times easier.
Chiller/Ice Bucket
When you are done deciding and stocking up on the beverages for your awesome party, also remember to have a portable chiller with you unless you plan on making a trip to your fridge every other minute. You can also always go with an ice bucket which can also be prepared at home if you don't happen to have an ice box.
Music
There is always the option to go music free in an outdoor party, but a little upbeat melody won't hurt anybody if you want! Music always helps lift up people's moods and to get into party mode, it's exactly what some party-goers need! So, make a little playlist or a long one of some of yours and your guests' favorite jams before the day of the party and burst your portable speakers!
Oh and do not forget to tend to the grill and if someone's happy to help, let them because besides your upbeat music, teamwork also rocks!
About the Author:
This post is written by Andrea Johnson. She loves traveling, home decorating and hanging out with her friends. She is currently a student of Interior Designing at the California Arts School. She regularly writes blogs at Wax & Wick.