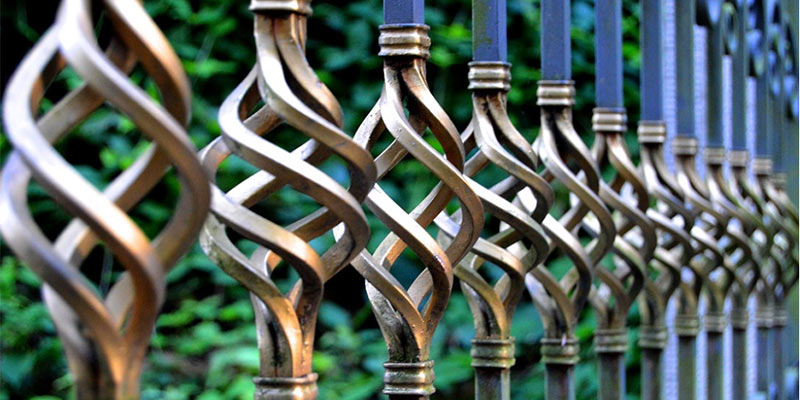 The railings around your house not only add to the aesthetic appeal of your home but are also an important part of home security. With all the other things that are done for the home, it is important to take good care of your railing to prevent them from rust and degradation. Whether you have brass railing, vinyl or stainless steel with some effort you can bring back the lost lustre and shine. So how do you go about cleaning? Below are some tips that would guide you through the process.
Clean evenly
You should use pressure wash to clean your railings, and all you need for that is a garden hose pipe. Use moderate pressure to rinse away all the accumulated dirt and make sure towards the end there is no dirt. You don't need to buy expensive washers to get your job done. An ordinary hose pipe could also do the job equally well.
Wash down stains
To clean any stain or mould use a soft detergent and mix it with water to dilute it. In case you don't want to use detergent you could use a solution mix of vinegar and water. Gently scrub with a soft brush and then rinse with water. Don't scrub too vigorously otherwise; you will damage the railing. For hard to go stains let the detergent stay in for at least some time and rinse later on.
Remove algae marks
Algae starts to accumulate over the railing in rainy season and is surely annoying to look at. Scrub it off with a brush and rinse the rest with a pressure washer. If it's a hard stain, then use some anti-algal solutions that will take care of the job almost effortlessly. But first, make sure you apply some part and check before using it on the entire railing as it may cause discolouration.
Inspect rust
In case you have iron or brass railing look out for any discolouration or rust formation. Prolonged exposure could cause heavy damage to the railing for which you have to incur a higher cost in the future. If any piece is badly rusted then remove it and replace it with a new one. Also, make sure your paint it to avoid further formation of rust. A rusted and loose railing could be dangerous for the guests and also for your family. Don't take risk and get it repaired well on time.
Regular cleaning
Make sure you clean the railings regularly and inspect for damage on a weekly basis. Check for stains that may become permanent in the future. In case you have falling leaves then you might have to clean your railing more often than usual. So make sure you follow routine checkups.
Buy a mild detergent for cleaning your railing so that you don't have to put in too much effort in executing the job.
Look for any type of left residue
Wet leaves and bird dropping could leave permanent marks on your railing and could also leave residue. This residue is hard to remove. So take due precautions as part of your regular care to avoid any future problems. Always keep a wet cloth to wipe off the stains. If you have wooden railings, then check for termites and mould formation.
Minor scratches could be removed easily without using abrasive agents.
Using these tips, you will be able to properly maintain your railings and take care of them in the long run. However, if you feel you don't have all the time then contact professionals like RS Engineering who are adept in taking expert care of commercial as well as house railing.