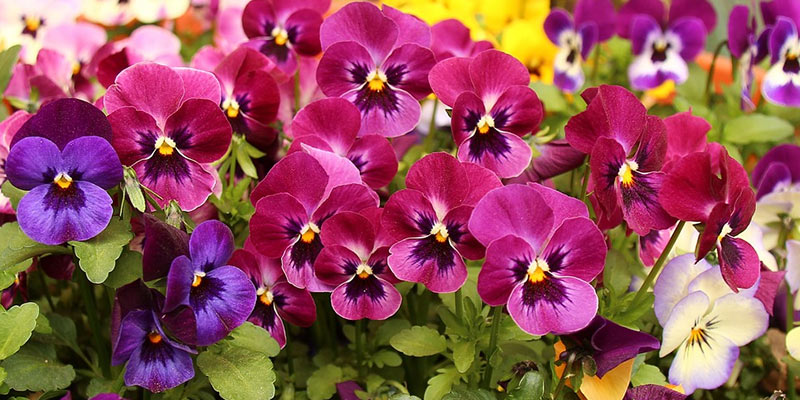 New gardeners can have so many questions running through their mind; how to take good care of their garden, how to make their garden look attractive round the year, which flowers don't attract bees, and most importantly, which are the most beautiful flowers to plant. To help make sure your garden looks attractive always we shall now share with you a list of the most beautiful flowers that you can plant in your garden.
Sunflowers
Fuchsias
Pansies
Calendula
Dianthus
Cosmos
Californian Poppies
1. Sunflowers
Sunflowers are those flowers that alone can make your garden look so beautiful during summers. Depending on the variety you choose they grow about 6 to 16 feet tall, and are quite an undemanding plant. All you have to do is plant their seeds in a sheltered, sunny spot, offering supports for their stems so that they do not end up breaking.
This beautiful flowering plant will grow well in almost every soil type excluding the water-logged ones, and they usually are also tolerant to drought and heat. Sunflowers attract birds and bees and offer many seeds that are rich in various nutrients like selenium, magnesium, vitamin B1, and vitamin E.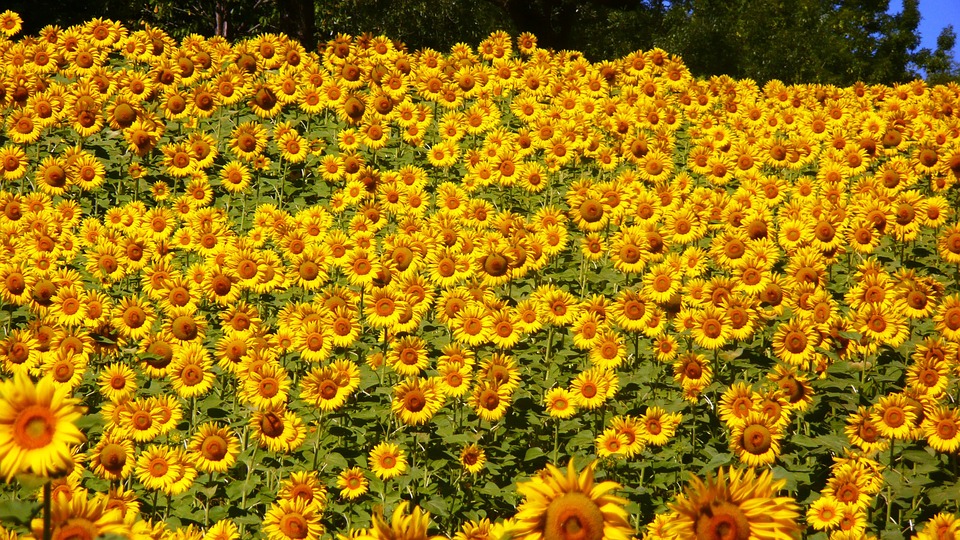 2. Fuchsias
Fuchsias look immensely attractive, and is a must grow for any garden. They add beautiful colours and are so easy to plant. You have lots of cultivars to choose from, and thus it will never be difficult to find some varieties that suit your kind of climate perfectly. Even if you have minus temperatures in your area, you still have the Moline Fuchsia to opt for.
To make sure your plant stays healthy you must keep it in a shady location and get rid of the dead and weak regularly to help encourage new flower growth.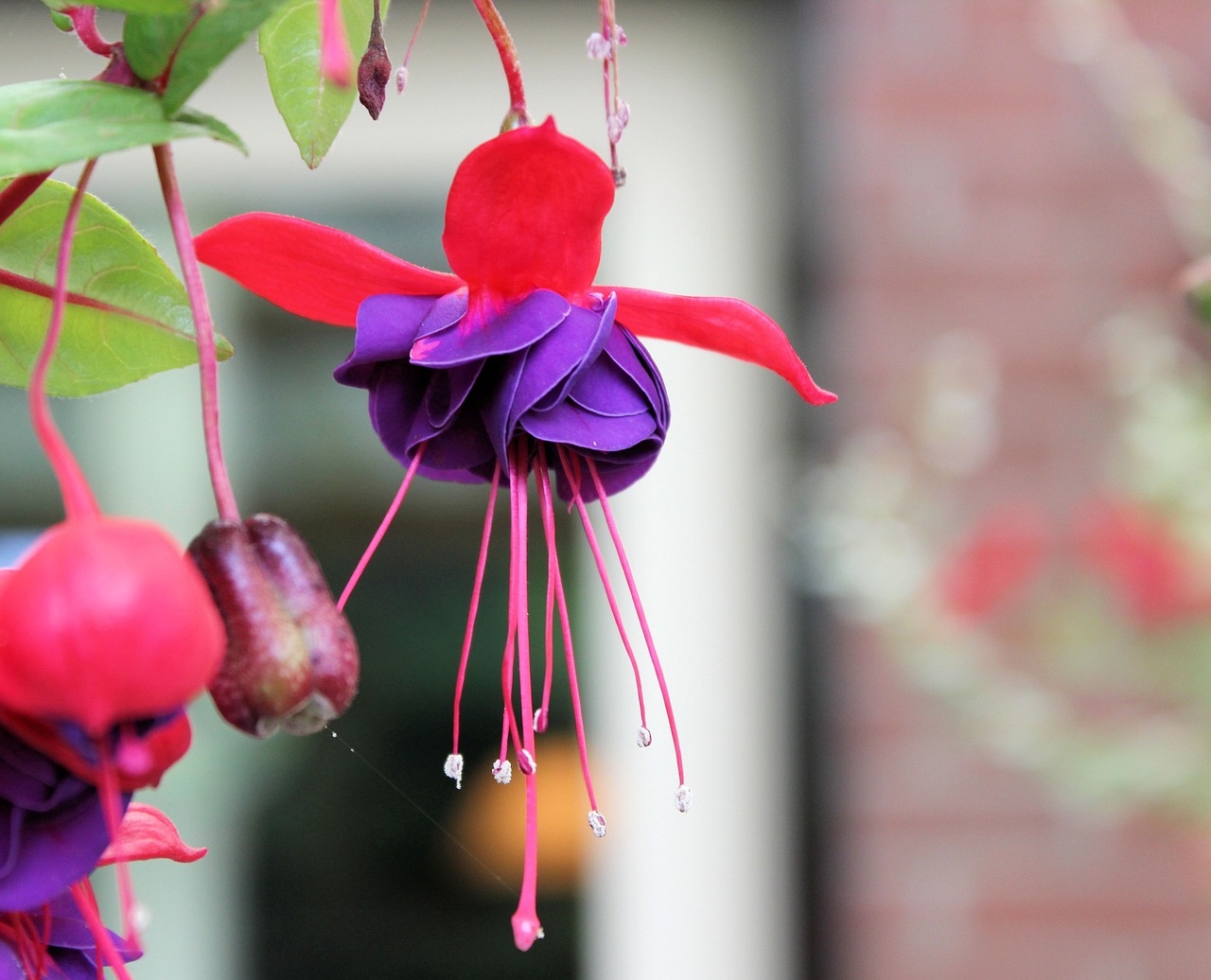 3. Pansies
Pansies are a favourite of almost every gardener as they are so easy to grow, look so beautiful, and thus if you are a new gardener, this is yet another plant highly recommended. If you want to make their growth process even easier, get them as bedding plants and directly transplant them into the ground. After this, you will need to give them just a little attention.
The pansies grow well in partial shade or full sun and well-drained, rich soil. To enjoy proper growth make sure you get rid of the withered flowers on a regular basis.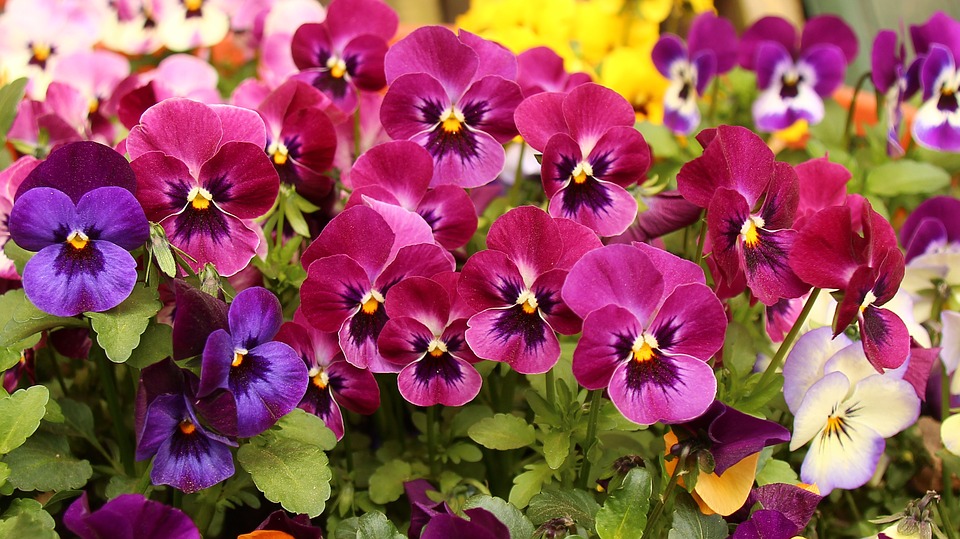 4. Calendula
This is one of those annual flowers that grow extremely easily from their seeds, and once they bloom, they are sure to make your garden look beautiful and bright. Furthermore, calendulas can be used to make a soothing and healing cream as well.
These plants can adapt to various growing conditions, in some temperatures it can grow as a seasonal plant and in some, it can be an all-round bloomer. Calendulas can grow in any kind of soil, though it must drain properly, and it prefers partial shade to full sunlight.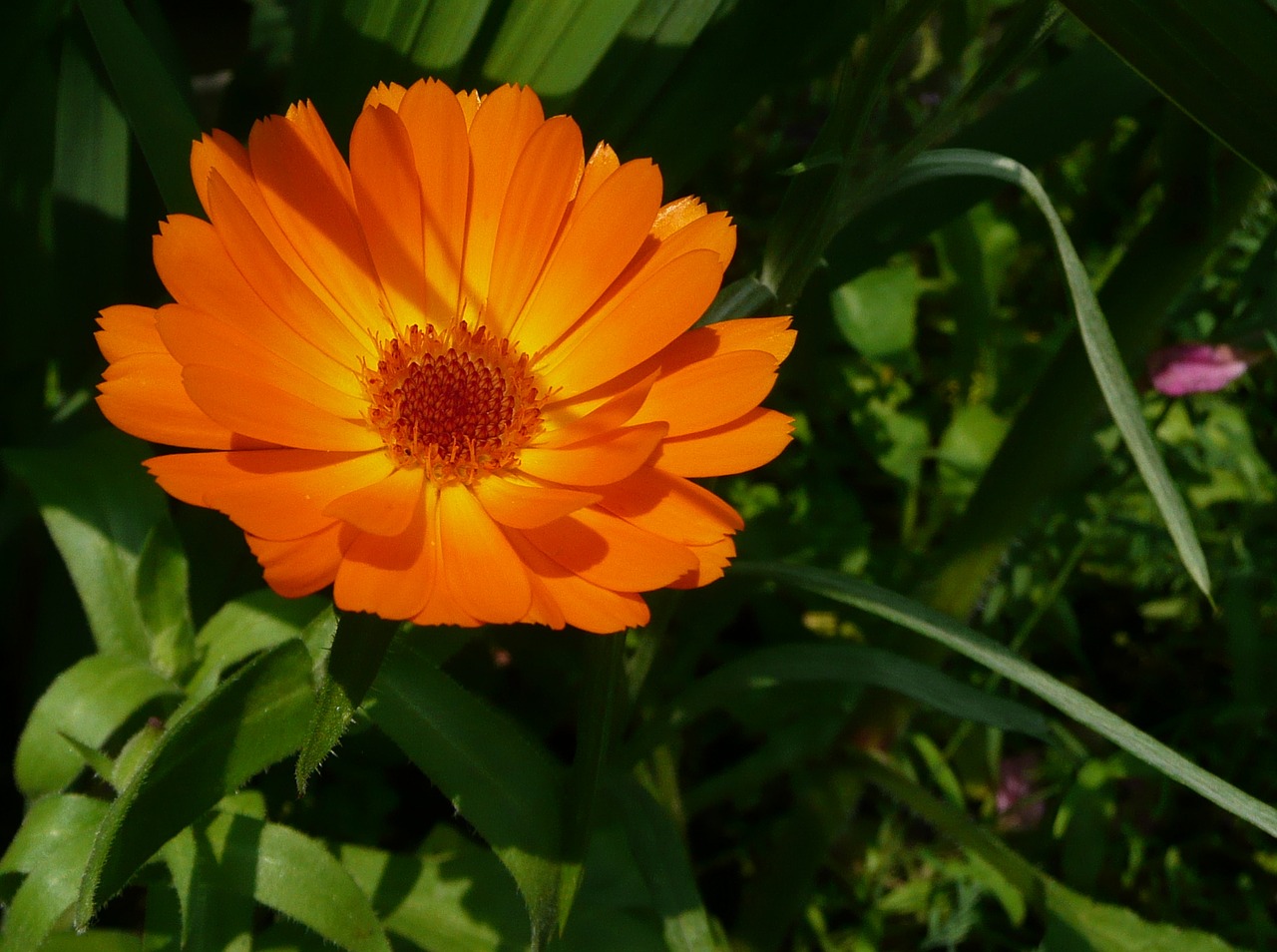 5. Dianthus
With more than 300 varieties to choose from, including carnations, pinks, and Sweet William, you surely will end up finding a variety that you will love to grow in your garden. Various types of dianthus have a spicy and sweet smell that together with making your garden look beautiful will also smell great.
You need to plant dianthus in well-drained soil and make sure they get full sunlight. They can easily grow from their seed, and the seedlings do not suffer from shock, even if not handled properly.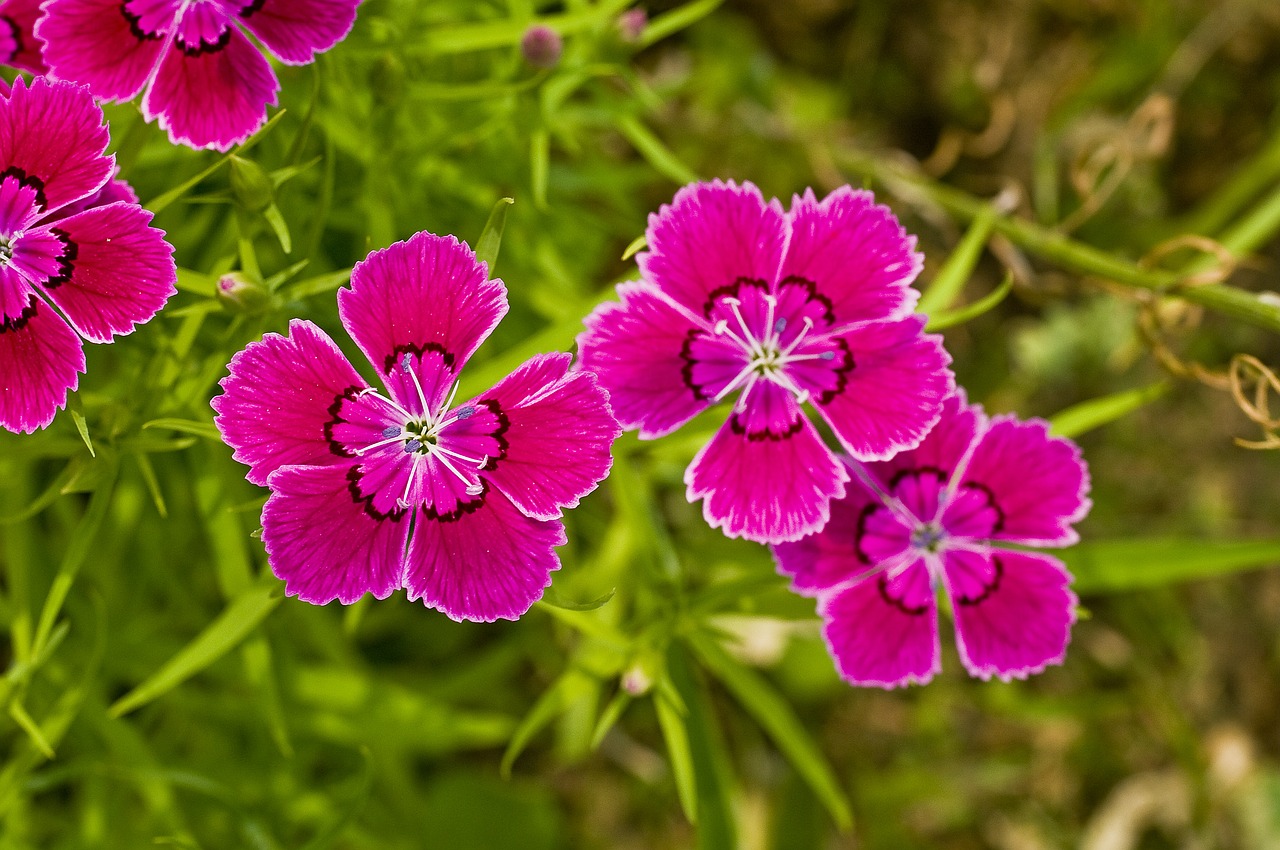 6. Cosmos
These frilly, tall, beautiful flowers are found in various colours and easily grow from seeds. They look great in containers or borders and will attract all types of pollinators to your garden. You can use them as flower arrangements, be sure, they will look just amazing.
They grow well in well-drained, moist soil that is not extremely rich, though they can also grow in poor soils as well. Cosmos are drought and heat tolerant, and depending on the variety you choose they can grow anywhere from 18 to 60 inches tall.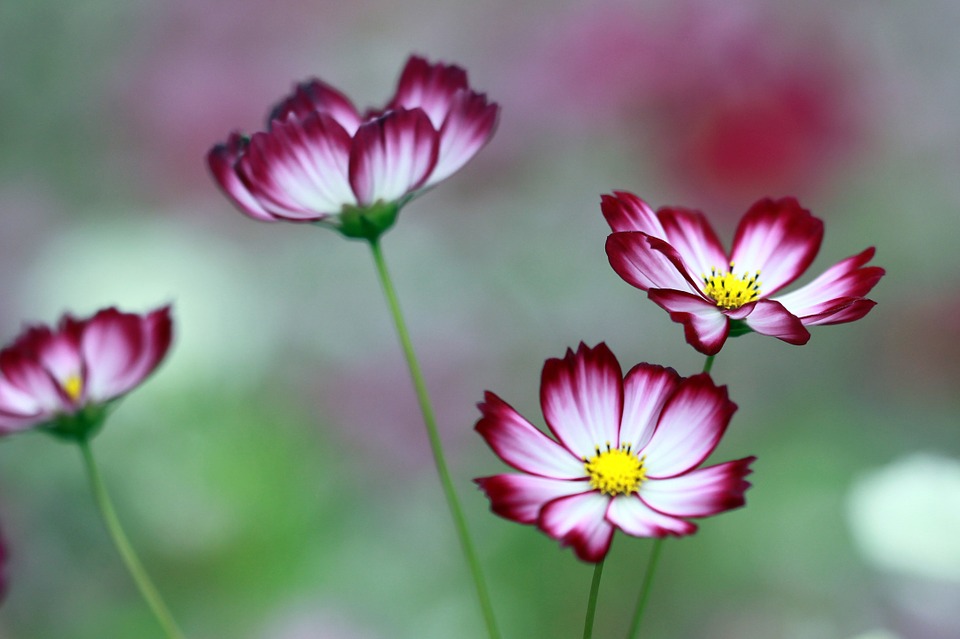 7. Californian Poppies
These bright beautiful annuals in yellows, oranges, and reds, grow well in poor, sandy or dry soil, and proper sunlight. They can easily handle drought so watering will never be a problem. In fact, this low-maintenance plant just requires to be scattered on the soil directly, and then you simply need to wait and watch them grow.
Californian poppies are self-seeding so you will be enjoying a beautiful burst of colour every year, that too without any efforts from your side. Just try to deadhead particular parts of the flower every year to enjoy perfect blooming.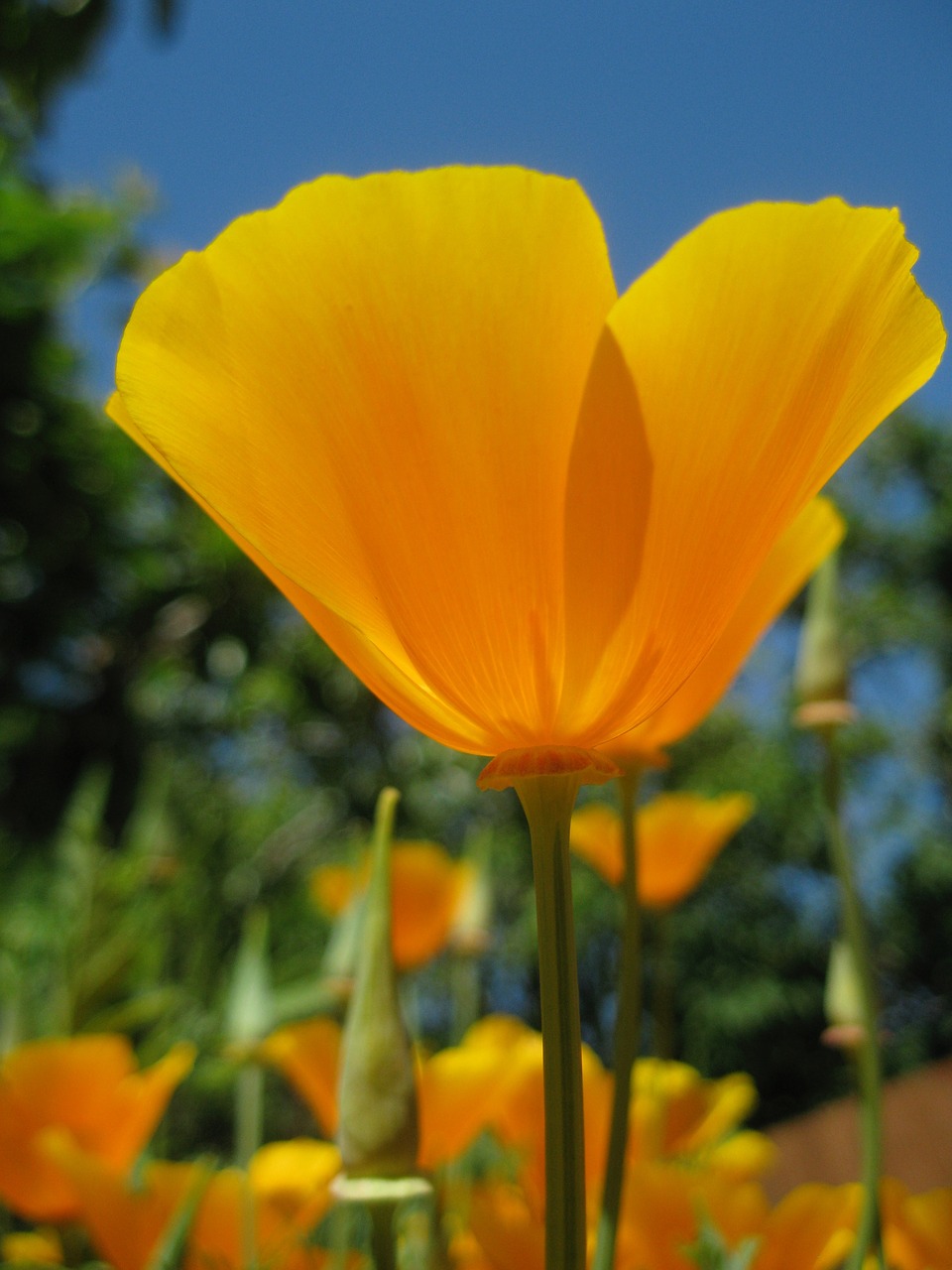 To Conclude
These are some of the most beautiful flowers that are sure to enhance the look of your garden. Make sure to plant these flowers in the right soil, and give them the kind of sunlight they need to enjoy a perfect bloom. Also invest in the best chipper shredder, pruner, and other essential gardening tools so that you can always take the best care of your garden, and make it look well-kept and attractive all the year round.
Hi there! I'm Lucy – founder of GardenAmbition.com and I'm a self-confessed garden fanatic. Gardening has always been a passion of mine and will always be my favourite pastime. Now that I am married and have one adorable son, I have the time to write and share my personal experiences with other garden enthusiasts like me.