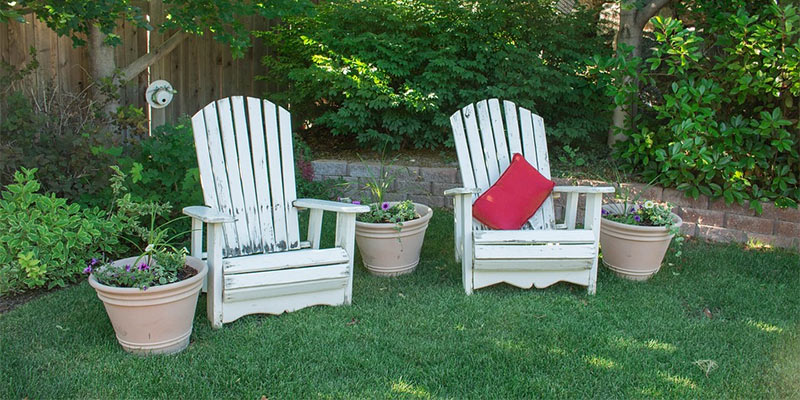 Transforming a garden into a cozy and intimate area has never been easier. With beautiful yet comfortable furniture to relax on, you and your loved ones get a chance to enjoy the view, and the freshness that the garden provides, together.
If you love interacting with nature, then having a stunning garden area with beautiful furniture is what you need to turn your home into a favorite relaxing place. The good thing is that the market presents an incredible selection of garden furniture to select from, so it's easier to get what works for you.
But with the diversity, it is easier to feel overwhelmed, or feel spoilt for choices. In this article, we give you tips to help point you in the right direction regarding the best garden furniture that will work for your garden..
Consider your needs
The first thing that you should be clear about is what you need the furniture for; whether it's for catching a breath after working on your garden, or a relaxing place for reading your book, or even a place where you and the entire family can seat over dinner to enjoy the fresh air. Perhaps you want to come up with a versatile outdoor space for all types of uses including an area where your kids can enjoy. From swing seats to picnic benches and small bistro sets to full-size dining, find out what your needs are and create a list. Click here to read more on choosing your garden furniture.
Take measurements first
Buying outdoor furniture is much less the same as buying the indoors one; the top requirement is that you have the exact measurements. Knowing the right dimensions will save you lots of trouble once you bring the furniture home. If the furniture is too large, then it will dwarf small balconies and patios, and the opposite is true. Other than the size, you should also consider the shape. An ideal piece of garden furniture is one that lets you move around freely.
Maintenance
It's also worth it to consider the maintenance part because different materials come with different responsibilities. Furniture crafted from steel and wrought iron offer a classic look with sturdy and durable construction, but you'll need to paint them from time to time. Aluminum furniture is lightweight, rustproof, and easy to clean and requires no painting or treatment. Wooden furniture is an attractive option that not only blends in well with the garden but also doesn't need cushions for comfort, unlike other options. And when the furniture is crafted from weather-resistant wood like cypress, redwood, teal, and cedar, then there isn't much to worry about.
Storage
Storage should be at the top of your mind if you'll need to store your furniture during winter and autumn. If you have limited storage space, be sure to consider furniture that can be dismantled or fold flat. Alternatively, pick one that can be left outside regardless of weather, like weather resistant wood.