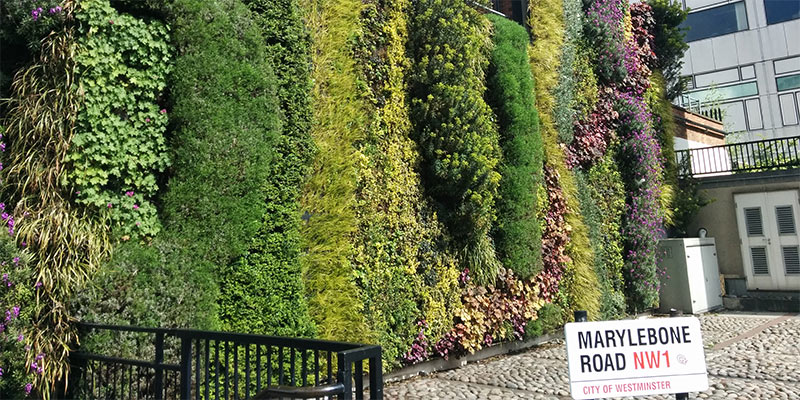 This 200 square metre green wall was commissioned by Transport for London in an ambitious effort to combat air pollution in one of the capital's busiest areas.
The project was funded by the government's Clean Air Fund and installed by green wall specialist Biotecture. This particular wall is one of many locations in London identified as "needing urgent air quality improvement". The wall is made up of 14,000 individual plants with 15 different species. The plants were selected for their varied colours & textures and small leaves that are better at filtering harmful particulates created by traffic fumes. Imperial College London was also involved in the project to assess the wall's effectiveness at removing pollution.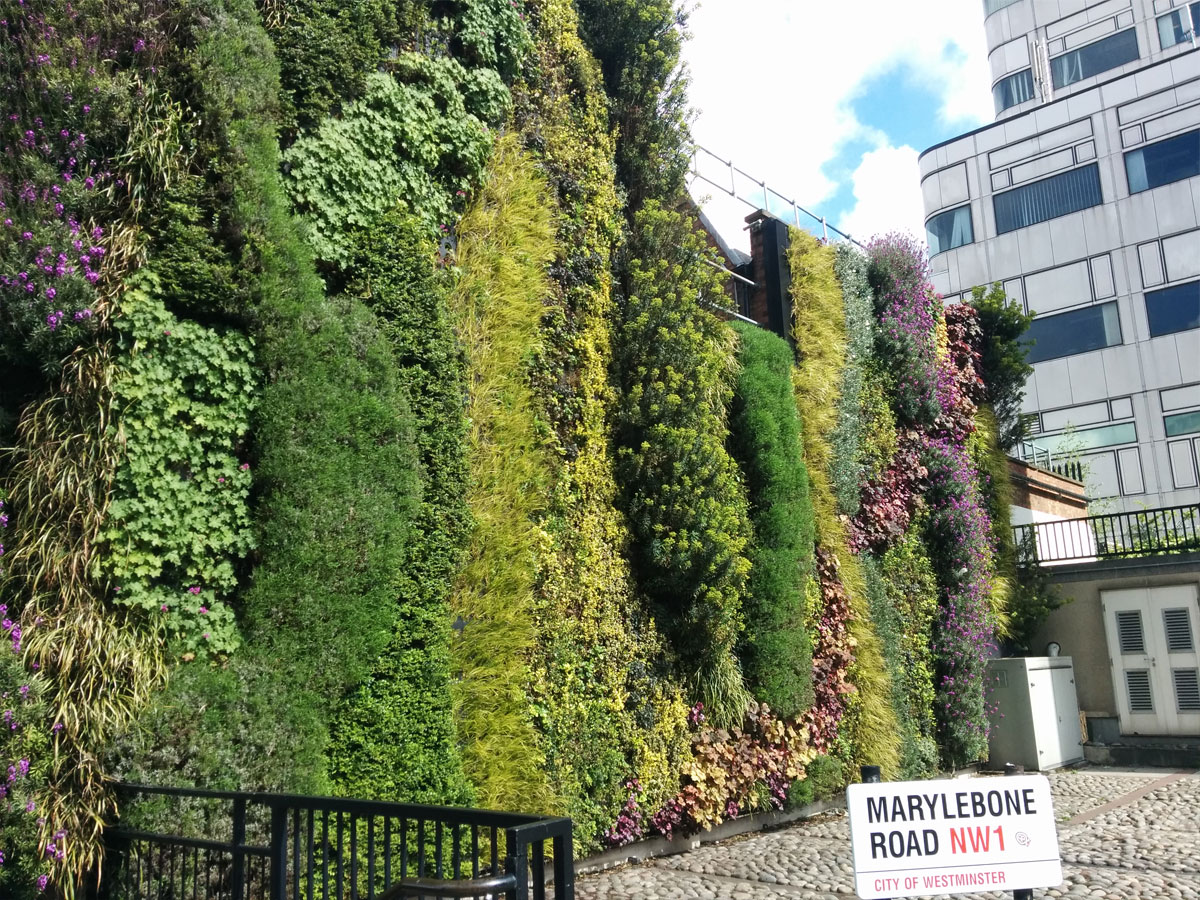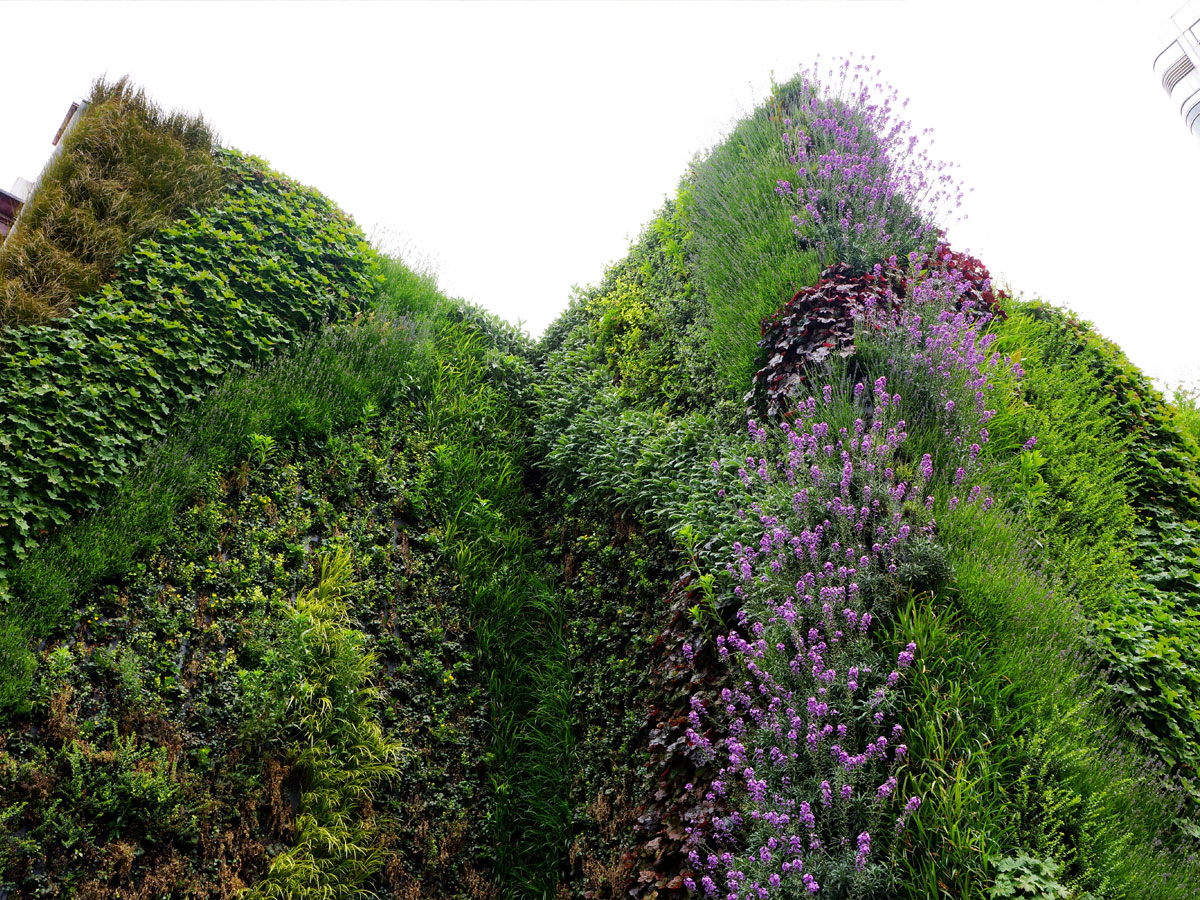 Commenting on the project, the Mayor of London Boris Johnson said:
Delivering cleaner air for London is a top priority for me; this ingenious green wall traps harmful pollution on one of our busiest roads, helping to cleanse the air at this popular spot, as well as helping to soften and beautify the local environment.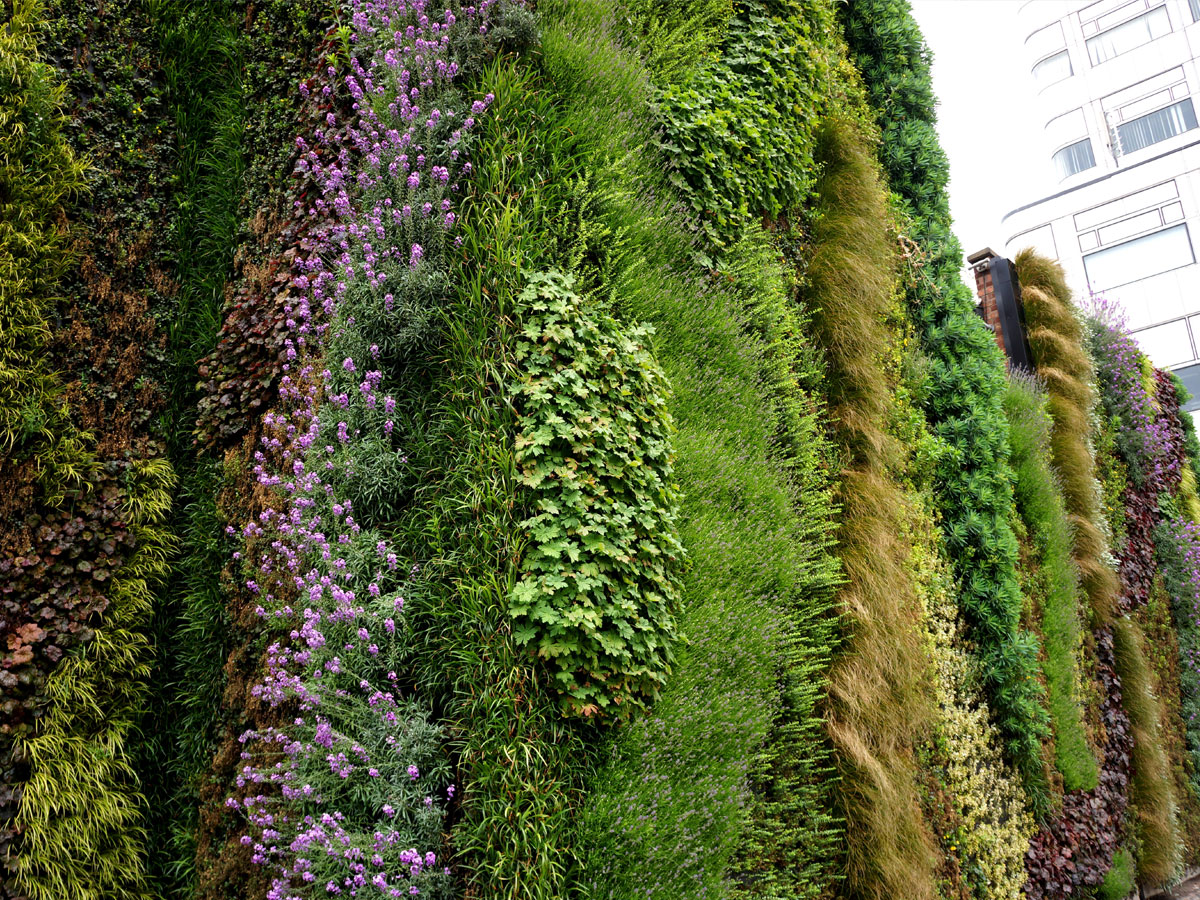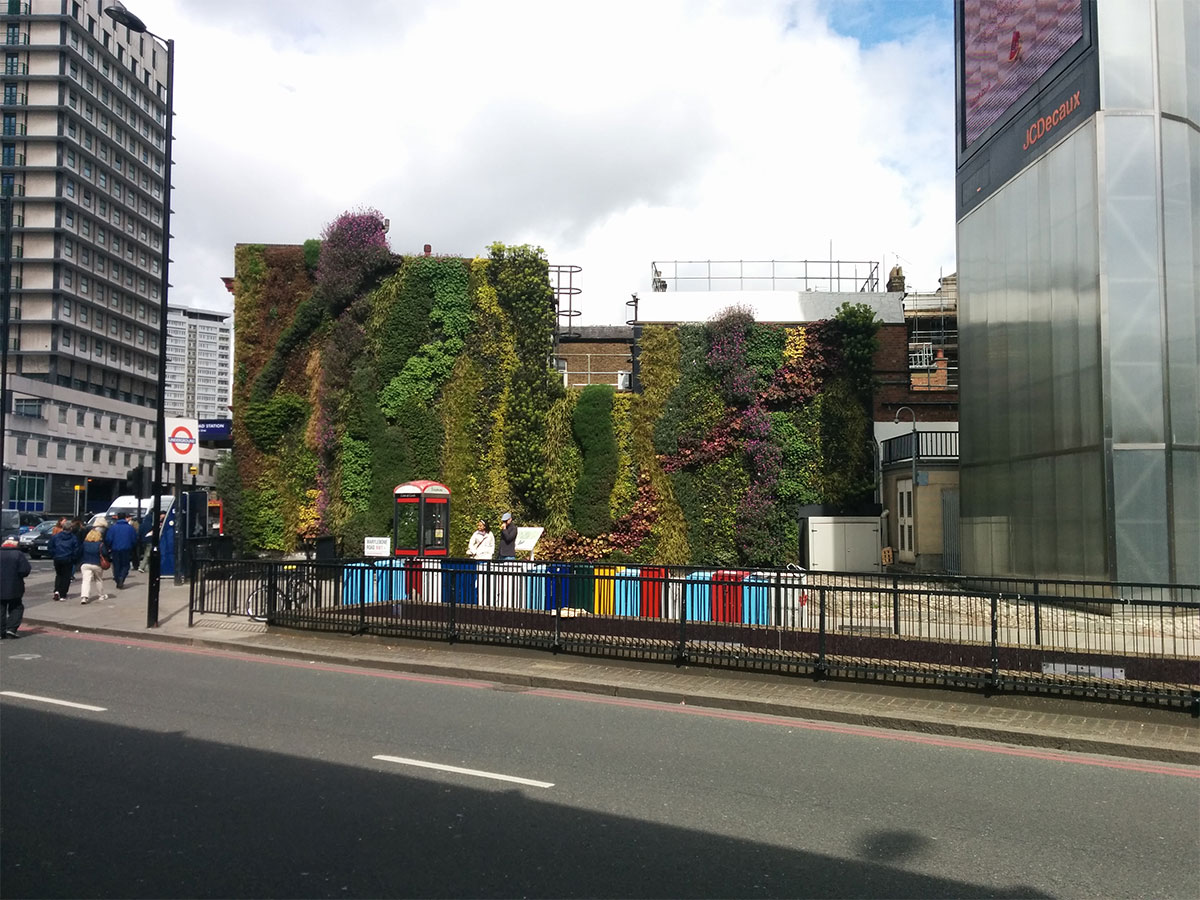 The green wall proved that good design doesn't just look aesthetically pleasing, but provides a solution to a problem too.