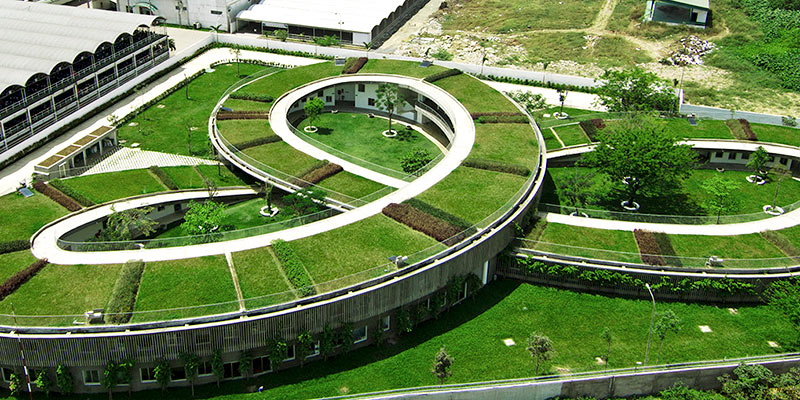 Our favourite piece of garden inspiration this week comes from Vietnam, where Vo Trong Nghia Architects have created a school that doubles as an eco-friendly garden.
Vietnam is facing a lot of challenges, as the traditionally agricultural county is becoming more and more urbanised. Farming Kindergarten has been designed to counteract this and connect children with the natural environment, with gardens, green facades and growing areas. The long, continuous, green roof is completely accessible to the children along with three safe, enclosed courtyards.
Designed by Vo Trong Nghia Architects. First spotted on archdaily.com.
Click on any of the images to enlarge.