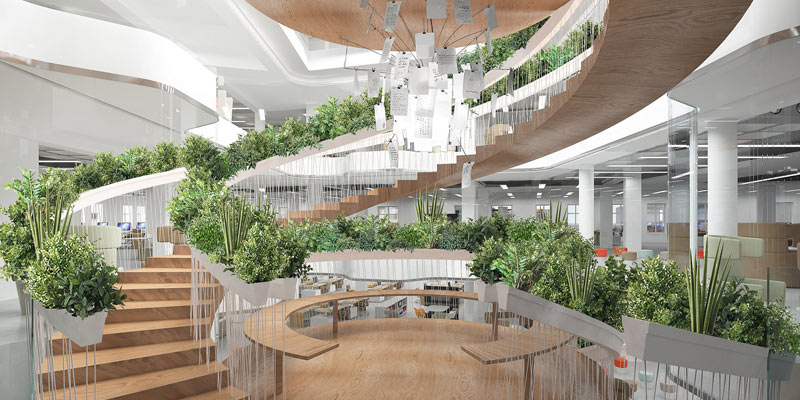 Lucky office workers in the Ampersand Building in Soho can use this green staircase to meet, relax, network and socialize. The building was designed by Paul Cocksedge Studio.
Unlike a traditional spiral staircase, the Living Staircase is able to stand without a central load-bearing pillar. This creates are large, airy, open space which has been divided into zones for relaxation, creative thinking and informal workplace interaction. The four levels of the building are occupied by several different companies, and the staircase provides an inviting area for people to sit, socialise and network.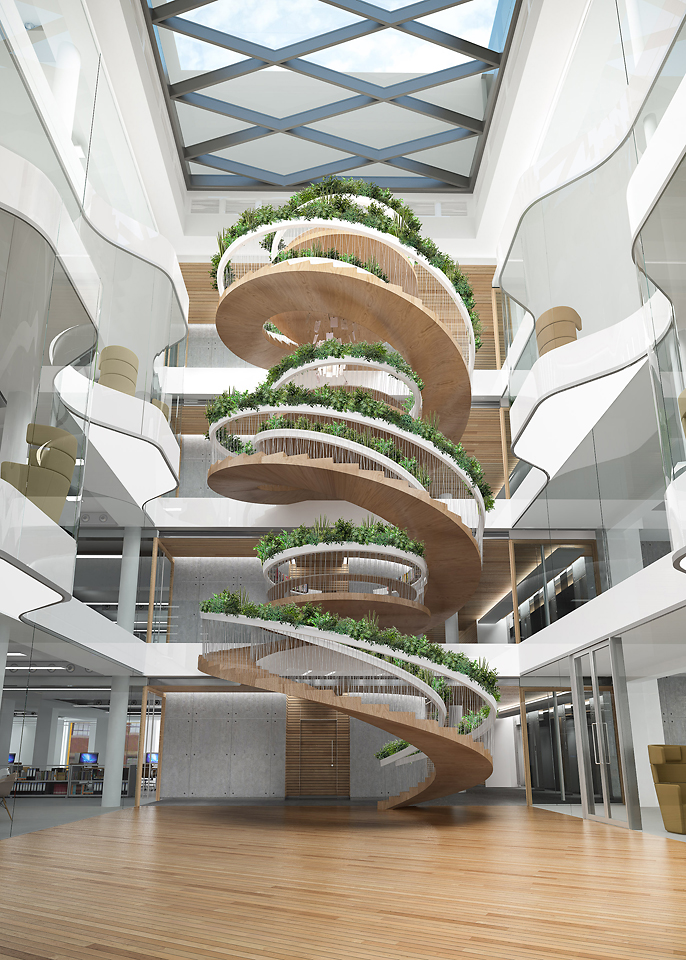 The staircase is lined with living plants (including edible ones) which are tended to by the office staff. When combined with a generous skylight above it creates a sort of indoor garden for workers to enjoy.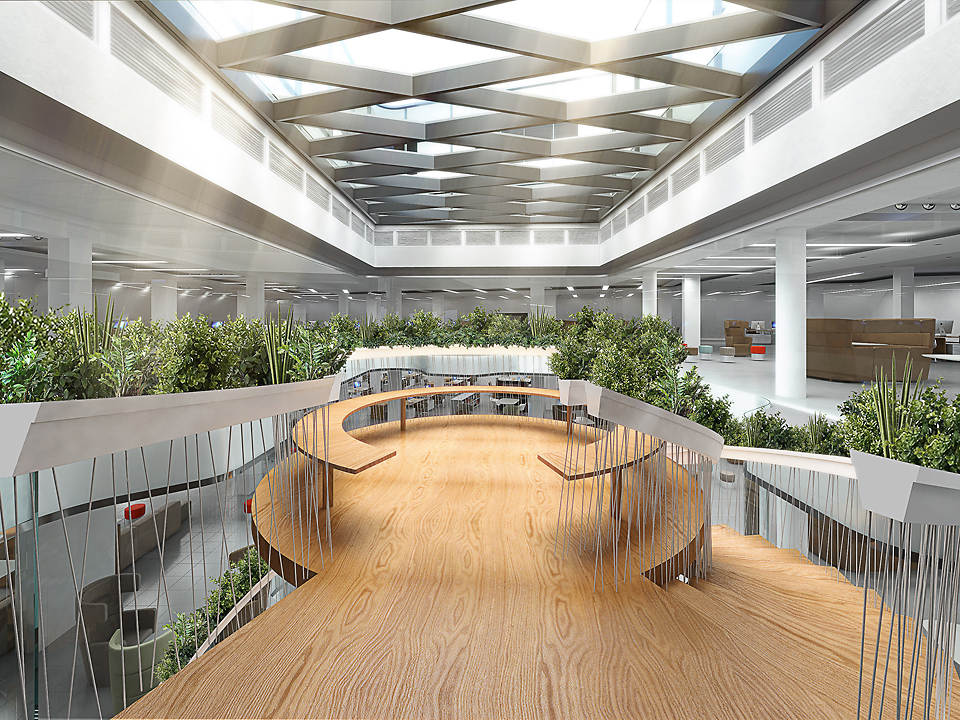 Designer Paul Cocksedge said "If a staircase is essentially about going from A to B, there is now a whole world living and breathing in the space between the two. I hope the Living Staircase will be used in ways we hadn't at all expected! This is the beauty of it: it allows so much space for all kinds of activities. I'm really looking forward to Ampersand's staff taking over the structure and making it totally their own."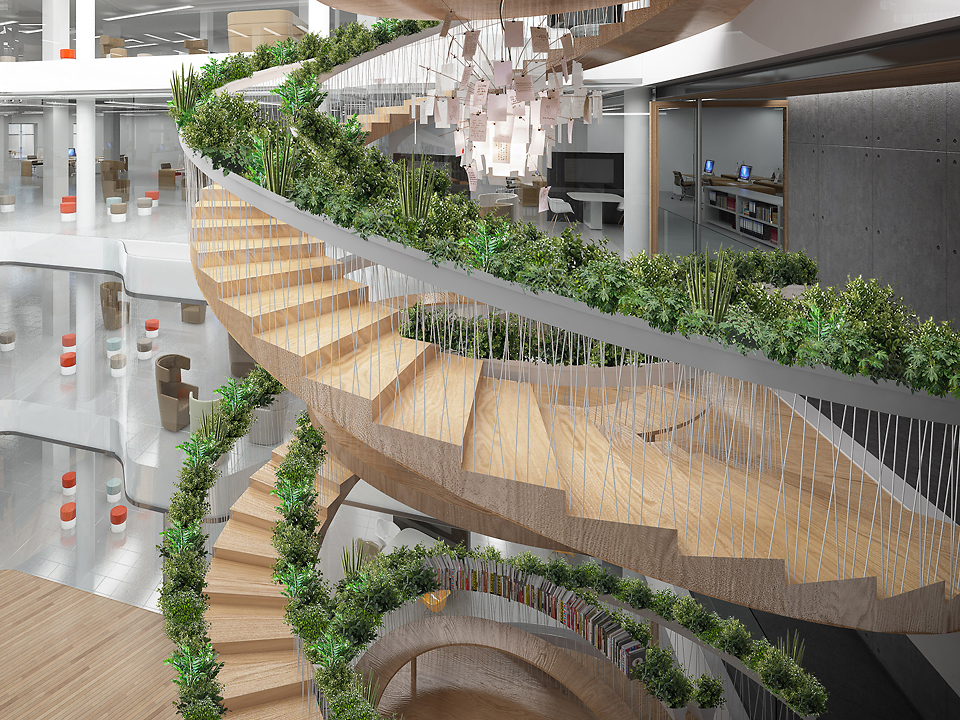 Although it wasn't the main intention of the architects, the design also encourages people to take the stairs as opposed to using the lift.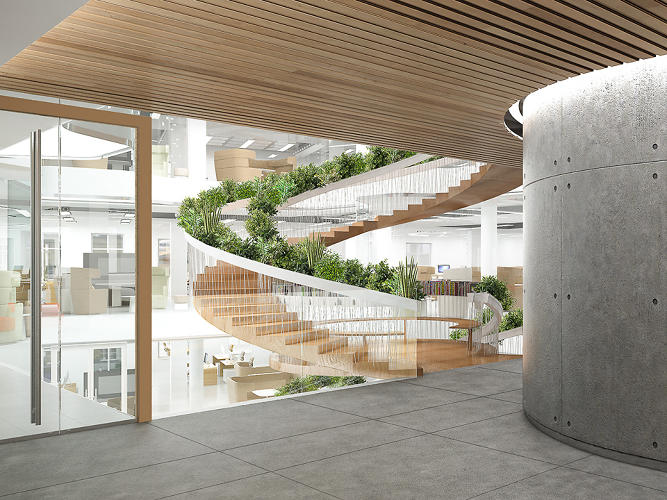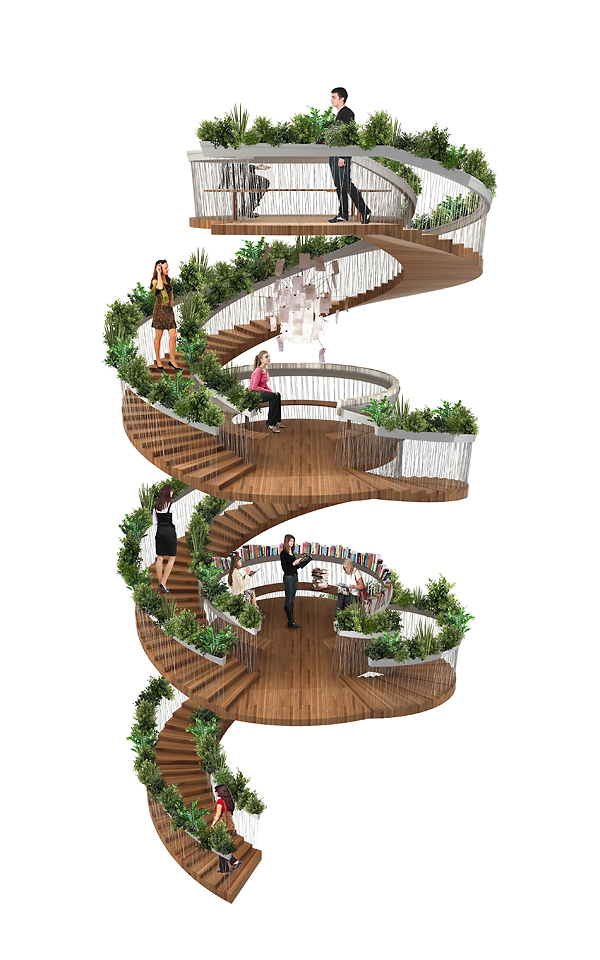 From Paul Cocksedge Studio.