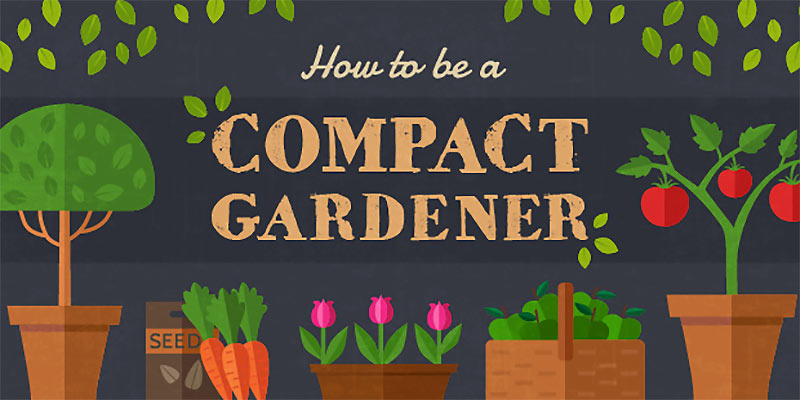 Growing fruit & veg with limited space comes with its challenges, but certainly isn't impossible. Whether it's in a small garden, on a balcony or even indoors, all it takes is a little planning and some clever use of space. Check out this new guide from our friends at Compost Direct to find out more.
Herbs, salad vegetables, and deep-root vegetables like potatoes & carrots can all flourish in tight spaces if you know what you're doing. The infographic below is full of useful tips like how to make use of growbags, how much space to leave between your vegetables and how much sunlight & water different plants need.
Click on the image to view the full-size version.