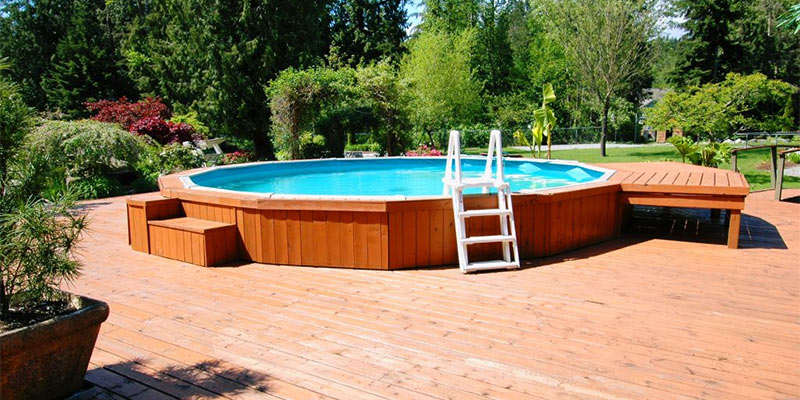 Who doesn't like the sound of swimming, especially during the hot summer weather?
Swimming is a universal activity that everyone can enjoy despite your age. If you have the money, you can have a swimming pool installed at your home; alternatively, an above ground pool can still work.
The latter type of a pool is a temporary kind, which homeowners can uninstall when it is not in use, which is unlike the conventional swimming pool.
Because buying a new one can cost thousands of dollars, you would want to land on the best deal. So, what are some of the factors you should have in mind while buying the best above ground pools?
1. Size of your yard and pool
While you research, you will notice that these pools come with various sizes and shapes. By shapes, you can come across a rectangular one, square, circular, ovular, name it.
However, all that depends on the size of your yard. If your yard is small, then it can limit the scope of the pool that you will buy. Take measurements before you order the right size so that it will not consume so much of your space and leave none for other activities.
2. It should be appealing
Once you invite your friends over for a get-together or a party, you want everything to look awesome. You, therefore, have to consider how the pool will look.
Think about the color and the theme of your backyard. Consider the painting on the exterior. It should be durable; otherwise, once it gets in contact with water, it may destroy its whole appearance.
3. It should be durable
You can use your pool for about 15 years. In other words, it should stay so long. Consider researching about the material used to make the frame of the pool.
Check the probability of rust formation on various parts of it. If any of the frames are weak, the whole thing might crumble down, which is why you do not want to mess with them. Rust formed can also pose a health risk to every swimmer who gets into the pool.
4. Ease of access
According to manufacturers, the deepest swimming pool should go up to 54 inches deep. Now, with that, you will have to think about how people will get into and out of it.
Install ladders or steps to ease entrance and exit. Some people prefer having small staircases on the inside and a ladder on the outside part of the swimming pool. However, that depends on your preference.
5. Ease of installation
You should allow the experts to install the swimming pool the first time you buy it. Nonetheless, note that you will have to pay for the service.
If you are a DIY expert, then you can use free installation instructional that comes with the whole thing. It should not take you more than 45 minutes to set it up. Additionally, manuals can come in the form of DVDs or written documents.
Final remarks
Initially, one had to get a permit to install it in your backyard. Nowadays, that may not be a crucial requirement, but that should not deter you from confirming with the local authorities. Remember different states have different rules.