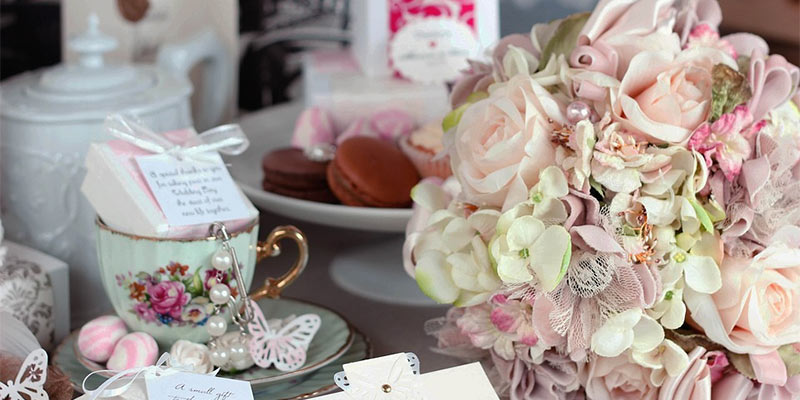 A flower wall is the perfect addition to your wedding venue. It adds style, boosts the overall look and feel of the location, and even sets the mood for your guests. It is also one of the most common wedding backdrops, and guests would surely love to get their pictures taken in front of a beautifully designed one. But before you shop around for the best value for your wall, learn how to choose them first by reading through this article.
Motif or Color Scheme. One of the most important considerations when choosing the perfect flower wall for your wedding is the color scheme. This is usually one of the first things that couples decide on during wedding planning. And from that, the couple will decide on what the bridesmaids, groomsmen, and all their entourage are wearing. That one color scheme pretty much dictates how the whole wedding will look, including the venue, and of course, the flower wall. It could be based on their favourite colors, or something that's symbolic for their special event.
In other words, you should match your flower wall to the motif, and not the other way around. You can't order a flower wall based on the fact that it looks good on its own. It should follow the color scheme of the whole wedding, or else it will stick out like a sore thumb, no matter how good it looks. But that doesn't mean you're stuck on just one color. You can still play around with the looks and design of the wall by experimenting with the color palette that matches the motif. You can also enhance your design by using neutral colors in your arrangement. For example, white flowers work well with other color schemes, and it can just be used to highlight or improve the design.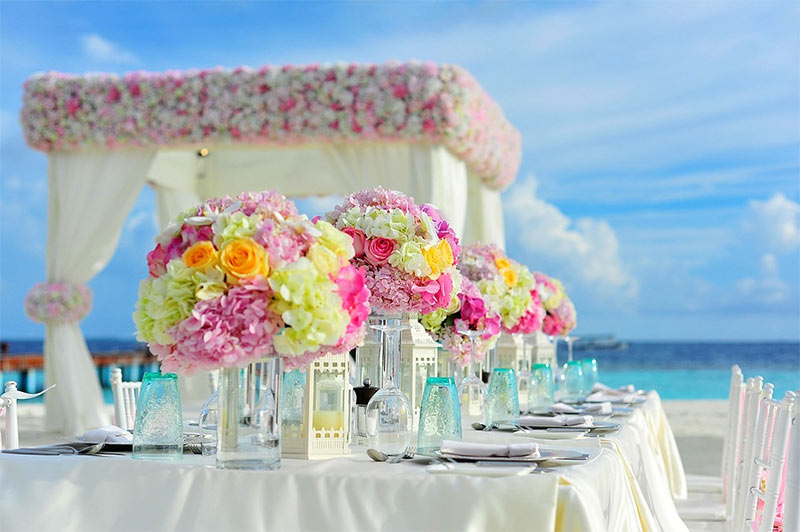 Space and Location. Floral walls are mainly decorative, as they attract your guests' gaze and distract them from anything negative in your venue, like the emptiness of the area, or the natural distractions (in case of outdoor weddings). But with the advent of social media, flower walls serve as the perfect backdrop for pictures that are soon to be uploaded on their social pages. It makes guests want to take more photos, eliminating the need to hire an expensive photo booth. All the pictures on the flower wall are guaranteed to look great, so almost everyone attending your wedding would want a shot or two in front of it.
Because of this demand, you need to a good amount of space allotted for the people going to your wall. You can't just set it up in the corner without worrying about the foot traffic or the impending line that it will generate once given the signal to take pictures. Allot a space enough for a group photo (at least four people) to still look good in the end. You might want to consider putting your wall arrangement right by or near the entrance. This way, the venue itself won't be clogged by those taking photos, since they'll be doing it outside of the reception area. Some people might consider putting the flower wall right behind the bridal table, so that guests can also take photos with the bride and groom. Just make sure to allot enough space for the people queuing up to have their photos taken.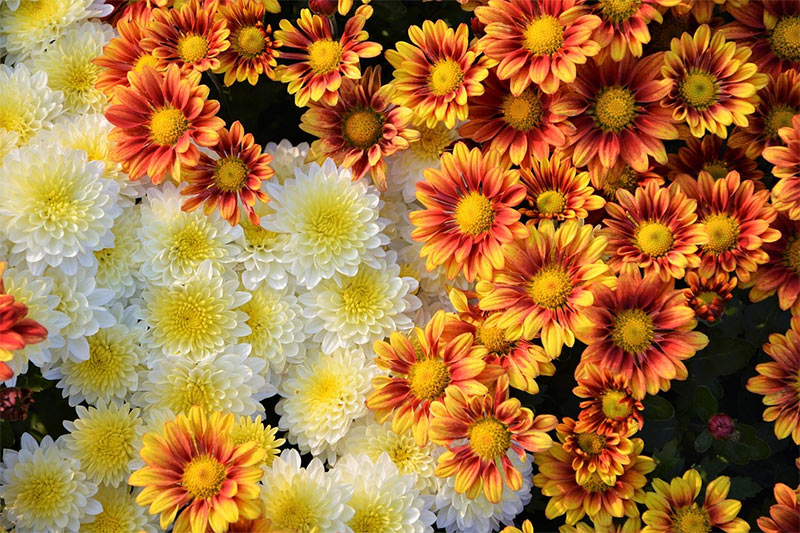 Height and Length of the Flower Wall. When designing this flower installation for your wedding, always consider how big it will be in the end. Budget is one of the most important factors. When you're dealing with real flowers, a bigger design would require a bigger budget. Obviously, go with the size that should fit your budget first, because you don't want to overspend for just a small part of an already expensive event (all weddings are!).
But even if you have enough money to build a decent-sized wall of flowers, that doesn't mean you should. A flower wall is attention-grabbing on its own, so supersizing it up backfire. It could hog all the attention in the wedding, and guests would focus more on the extravagant feature, instead of celebrating the union of two people in love. Just build one that's enough to accommodate a small group in a photo. Don't go all out and get one that can accommodate multiple groups having simultaneous photo shoots. You'll find your guest seats empty, with all of them having the time of their lives in front of your enormous flower wall.
Now that you're a bit familiar with choosing the perfect flower wall for your event, don't hesitate to shop around for the best deals, and don't just settle with the first offer you get.