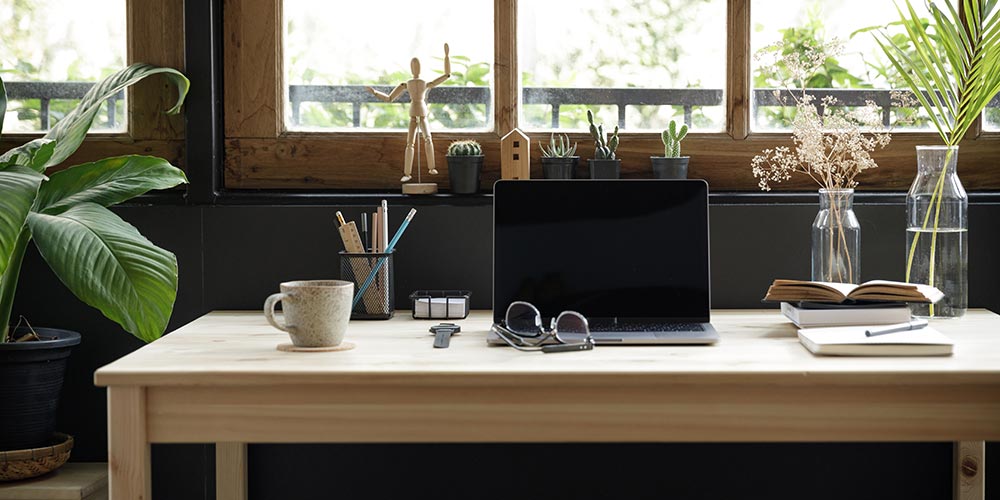 Under normal conditions, working from home can be highly convenient, save you loads of time that would otherwise be spent commuting, and present a host of other benefits. For these reasons, many people prefer it to a traditional office environment, at least the majority of the time.
Of course, these are not normal times. At the time of this writing, the COVID-19 pandemic is affecting most of the world, and many more of us are having to learn to work from home, whether we were previously accustomed to doing so or not. Unfortunately, this can often prove difficult when your home also has roommates, a significant other, pets or children sharing the space.
All this has many of us thinking creatively about how we might be able to get back some of the sanity and separation that a traditional office environment provides, while still "working at home". Thus, the idea to turn a shed into a home office. It's such a good idea that some companies are even making prefab "shed offices", but we want to show you how to take a DIY approach and save some money.
1. Get A Zone Permit
Before you begin any work on renovating the shed to turn it into a comfortable workspace, make sure you understand the zoning law in your area. This law restricts the kind of buildings and structures that should be constructed in a particular location.
The law can also determine what the size of a shed should be, and even if the shed will be a permanent or temporary building. Often you're okay with most anything under 120 square feet which isn't used as a residence, but that could vary depending on your area.
You need to find out all this information beforehand, so that the conversion of your shed into a home office will be within the ambits of established law. Furthermore, if your renovation will lead to expansion of the shed space or building of upgraded space, then you may need to get a building permit as a homeowner.
If you are going to change the structure in a building, you also have to note that the tax you pay on your property might increase. So, it is better to find out about the zoning and building laws in your area to get the legal permission for converting your shed into a home office.
2. Plan For Electricity And Lighting
Electricity is essential for an office space. Many of the things you would need to put in your office to make it fully operational will require a power source. Not only will your computer need to be powered, you may also want to install a air conditioner (we recommend a PTAC unit – the kind often found in hotels), a fan, or new light fixtures.
The challenge, however, is that most sheds usually do not have pre-installed electricity or light sources. If this is the case with your shed, you will have to enlist the services of a professional electrician to help you wire your soon-to-be office. Also, confirm to be sure that your zoning permit allows for power in the shed.
You will also need to have good lighting inside the shed as most sheds do not have windows, making them look dull. Work with your electrician to arrange light switches and bulbs that will give your office a bright look.
Alternatively, you can opt for a skylight, though bear in mind that this will restrict you to working during daylight hours, and will make your office darker on cloudy or stormy days.
If wiring into the grid isn't an option where you are, your electrician may have to install a dedicated solar panel that will be the source of your electricity for your workstation. The solar panel must be powerful enough to meet the electrical energy requirements you would need to enjoy your office – so you'll need to know ahead of time what gadgets you need, to determine the total electrical load.
3. Replace Doors Or Windows
The average shed does not have fanciful doors, and there are several reasons you might need to consider changing it. First off, many shed doors are quite utilitarian, and if you plan on attending a video conference anytime soon, it can make things look ridiculously unofficial.
You will need to replace the present door in your shed with an official-looking door that will give anyone coming in a feeling of being in a formal environment.
Also, you'll need to keep two other factors in mind: temperature & security. Assuming you plan on adding an air conditioning unit to your shed (as noted above) you don't want a door that lets all the air escape – or the outside temperature in.
Furthermore, if there's any chance you'll be leaving workplace technology or sensitive information in your new office – you need to make sure the door is reasonably secure. For all these reasons, it's worth considering swapping out the door for something more attractive, efficient, and secure.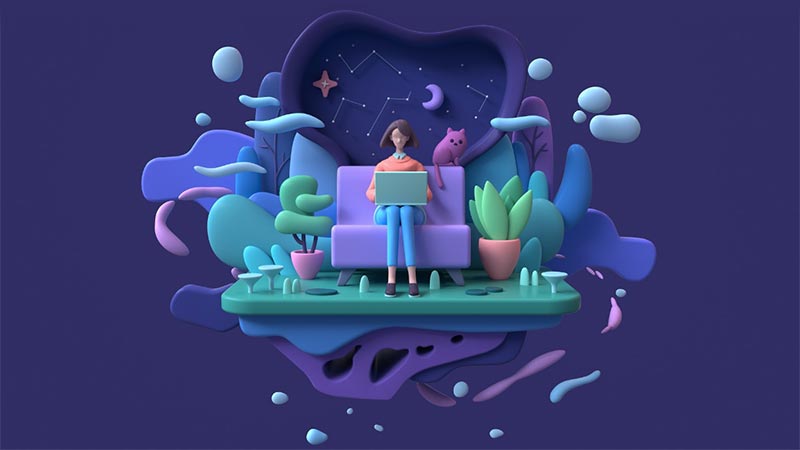 4. Create The Right Look With Painting And Flooring
When it comes to beauty, the finishing of your renovation work on the shed will significantly determine the overall look of your work station. Two things you have to pay attention to in the finishing work of your conversion are the flooring and the painting of your shed-turned-office.
If you really want to class up the joint, you can add some hardwood or laminate flooring. Check your local overstock building supply center to see if you can snag enough square feet of some good flooring at a discount. At the very least, add a rug to cover up the floor. It'll not only make the space look better, having another soft surface can help with sound quality for conference calls.
Also, don't forget to add a fresh coat of paint. Not only can it help to tie the whole place together, it'll also help get rid of the "shed vibe" and help the space to feel more like a traditional office.
5. Choose Furnishings Wisely
Now that you are done with the reconstruction work, your next point of focus should be the devices you need in your office to enable you to get work done.
Perhaps the most important consideration is ensuring you have access to reasonably fast wifi in your new office. If you're too far away from your wifi router, you may need to invest in a wifi repeater, which can help the signal reach your shed.
You may even want to start collecting gear and furniture pieces before or during your renovation to help you visualize the layout before the space is complete. A few items that might boost your productivity include: a comfortable desk and chair, an air conditioner, office telephone, water dispenser, and printer.
Final Thoughts
Working from home can be something to look forward to when you have the right setting and equipment. It comes with a lot of advantages should you choose to create an environment that is conducive to productivity.
Converting an old shed into a home office may just be the best way to regain your sanity, and finally be able to prove to your employer that this "working from home" thing really is a viable option for you to continue post-pandemic.
Just remember to follow the steps highlighted above and, most importantly, don't forget to research the zoning and building laws in your area before starting the project.