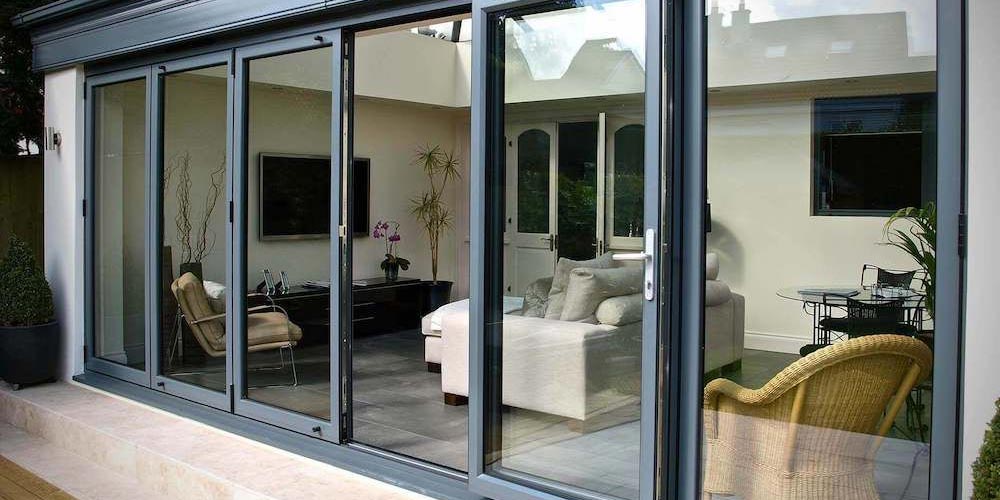 Installing bifold doors as the separator between two rooms is a great idea. It would be even better if you can create a new atmosphere thanks to this unique door design. For example, you can use it as the temporary separator between the garden and your room or kitchen. Now, speaking about this kind of door, there is one product you can try. It's the Smart System's Visofold 1000 Bifold Doors. And, this review will give you a little bit of insight into what you can get from this product.
What is Visofold 1000?
Visofold 1000 is one of the best products by Smart Systems that use the latest modern design to create a door, that's not only beautiful but also functional. The usage of high-quality material, such as aluminum frame, provides not only safety for the house. But, it also delivers the best possible view that elevates the area appearance where you install it. It is also very durable against weather, temperature, plus it is flexible and adjustable. If you are looking for a door that can create the best open-air area or looks beautiful when you close it, Visofold 1000 is the answer.
The Frames
Now, let's move to a more detailed review of this product. The first and most impressive part of this product is the frame. The slim design of this aluminum frame creates a beautiful balance. Other than appearance, Smart Systems design this frame to have polyamide thermal technology. It creates a barrier-like area that keeps the room warm.
Furthermore, it is also available in a different type of frame and finishes. You can even order the wood effect, so this bi-folding door looks more natural with it. There are other options as well, such as metallic effect, dual colors, and more.
The frame design also is equipped with a multi-point locking mechanism. Furthermore, it also uses shoot bolt locking to improve the safety of your house. The best of all, all these safety features are the standard feature that you can find on all bifold doors from this company.
The Sliding System
This is one of the important elements of the bifold door. Without a proper sliding system, you won't be able to operate it easily. Visofold 1000 uses a unique sliding system that helps you to close and open it smoothly. It also has a triple track system that allows you to open it wider if you plan to make more room in the area where you installed it.
Conclusion
Feature-wise, Visofold 1000 is one of the best bifold doors for your house. Its design also makes it become a great addition to improve your house view. Thanks to Smart Architectural Aluminum, the company that designs this product, you have a chance to get one of the best bifold doors. This company has been around for more than 30 years in this industry. So, if we talk about the quality, price, and service they provide, you don't need to worry. And, Visofold 1000 is the best example of that kind of amazing product.