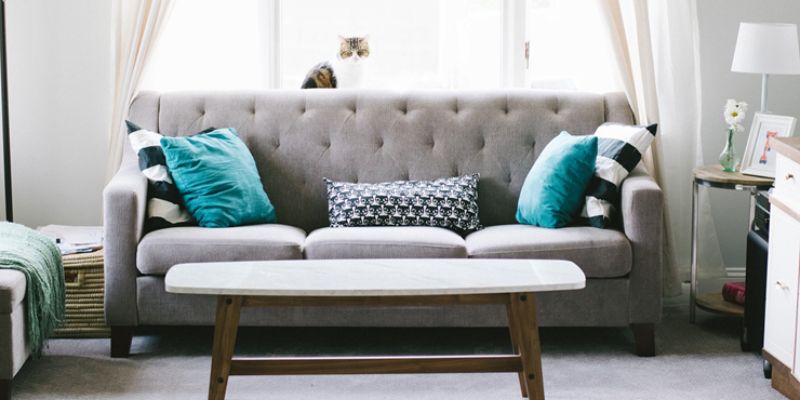 Every home needs an outdoor living space for families to enjoy. Whether you are working with a vast backyard or a tiny patio area, there's a lot you can do to build the ideal outdoor living space. Here are some fantastic ways to extend the comforts of your home to your outdoor area.
Place plenty of cosy seating options
For any area to be inviting, it needs to have comfortable seating fixtures. You can mix and match different furniture like chairs, stools, benches, couches, daybeds and outdoor sofas. Place lots of cosy cushions for extra comfort. Just make sure not to overcrowd the place.
Liven up with greenery and plants
Make the most of your outdoor area by brightening it up with plants and greenery. Go beyond the usual potted plants and garden beds, and incorporate lush greenery in unconventional ways. Set up a trellis with flowering vines or make a wall come alive by holding small potted plants in brackets.
The pergolas in Melbourne that are popular in the region, for example, can hold an entire vertical garden with hanging plants, creeping vines, and wall-mounted herbs.
Add some natural colour to the space using plants. You can also achieve the bright pops of colour with the plants' containers. Have fun getting pots in varying shapes, styles and colours, and mixing and matching them with each other.
For the centrepiece of your outdoor table décor, you can have a pot of small flowering plants or pick a fresh bouquet of flowers from your garden and set them in a vase.
Stick to a colour palette
To have a cohesive, sophisticated and well-designed vibe in your outdoor living area, pay close attention to the colour palette. Everything that goes into the space should contribute to the palette, from the shade of the timber decking to the colour of your cushions. Step back a little to make sure everything blends and flows well together, and do not just throw random bits and pieces in the space.
The colour palette should reflect the atmosphere that you are hoping to set in the area. A serene outdoor oasis needs soft, muted and cool colours that promote peace and relaxation. For the ultimate entertainment and party space, choose a bold palette filled with bright pops of colour. If you need inspiration, you can check design authorities, like Pantone's colour palettes.
Provide shade and warmth
Your outdoor living area should still be usable even in the midst of soaring summer temperatures, so you should incorporate sources of shade. You can build a traditional roofing, although it is quite pricey. For less expensive alternatives, you can also go for canopies, awnings, sailcloths, large umbrellas, and outdoor blinds. A large, leafy tree is great for some natural shade and breeze.
Your new space also needs warmth in winter, so you would not have to spend the entire season burrowing indoors. Think of heating solutions for the colder months to use the space all year round. You can have patio heaters, fire pits, fire bowls, and outdoor fireplaces. Heating options featuring open fires are gorgeous focal points for your outdoor space. Check local rules and regulations regarding open fires in backyards.
As you build your perfect outdoor living space, always remember the reason behind it. The area should perfectly match how you love to spend quality time and bond with your friends and family outside.