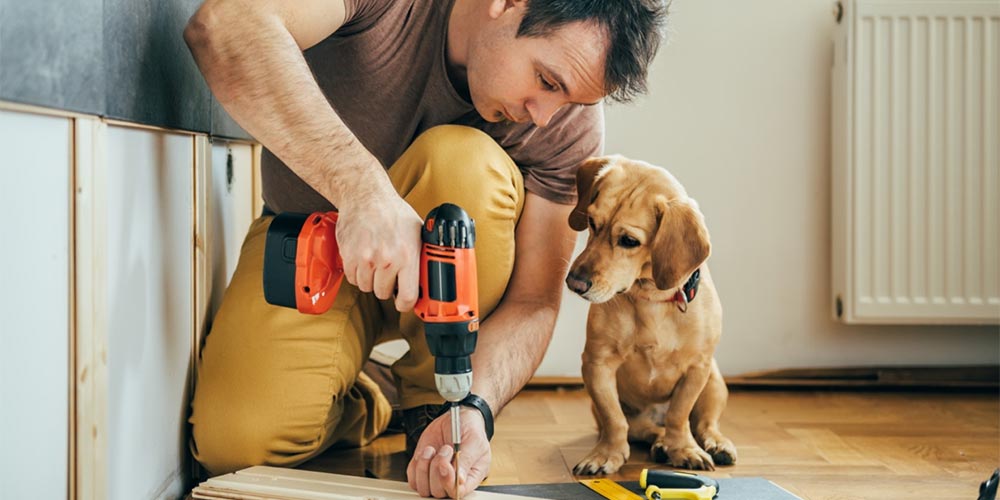 It's a frustrating situation to be in. You know that your home needs improving. There's a major problem that urgently needs fixing, or a series of minor ones. You have a vision of how a room could be made so much better with just a bit of work. Your dream home is within your grasp, but it just needs one or two changes or alterations. You have the will, you know what needs doing, and you can set aside the time to get it done. The one thing that you don't have, however, is enough money.
Finding out that you can't afford those vital improvements is such a disappointment. However, you should never let that stop you, even it does slow down your plans a bit. There are various ways that you can fund and finance your project, from grants and loans to money-making schemes. Alternatively, you could find a way to achieve your goals that isn't so costly.
Local authorities
You could get a grant or loan from your local authority to help with essential improvements. They may also be able to offer advice, help with materials or tools, surveying and the details of appropriate contractors. Different authorities will have different options available, and also different rules about who is eligible and how much you can get.
Support for Mortgage Interest
If you've already borrowed money to make essential home improvements, then you could be able to take out a government loan to meet the interest payments. The advantage of doing this is that you don't have to pay this second loan back until you sell your property. Support for Mortgage Interest (SMI) is generally available for those claiming certain benefits. It can be used for projects such as fixing your heating, installing cooking appliances, bathroom facilities or drainage, putting in electric lights or sockets, fixing an unsafe structure (including roofs), damp-proofing and insulation, providing fresh air and natural light, adapting for disabilities, and providing separate bedrooms for a boy and a girl aged 10-19.
Disabled Facilities Grant
If you need to adapt your home to meet the needs of a disabled person, then you may be able to get a disabled facilities grant. Projects that you could get a grant for may include adding wheelchair ramps, widening doorways, installing a stairlift, making alterations to the kitchen or putting in a downstairs bathroom. These grants are generally means tested, but you could get up to £30,000 in England and £36,000 in Wales. The Local Authority can also top this up with other help.
Other funding methods
Not all home improvements count as essential and, in many cases, you may have to find the money yourself. There are many ways to do this, from getting a part-time job to investing in bitcoin. Cryptocurrencies are a reliable alternative to conventional stocks and shares and have, over time, proven a worthwhile investment. Of course, any market can go up as well as down, but if you buy and sell at the right time, you could make a significant profit. Find out more on this site.
Doing it yourself
You can save a lot of money on home improvements by doing your own labour, or by bringing in friends who will help without necessarily wanting financial payment. Having a work party, where you reward your friends for their efforts with food and drink afterwards, can be a fun money-saving idea. Just remember to leave the beers until the work has been completed for the day!
Alternative sources
Save on the costs of materials by sourcing items second-hand, or by talking to people who you can pay in kind rather than in cash. Ask about cast-offs at timber merchants and other places. Sometimes simple ideas that don't cost much can make all the difference to your home. If you can adapt your plans to what is available, then you may be able to save yourself a great deal of money.
Ecological improvements
If your home improvements are going to make your home more eco-friendly, then you could be eligible for grants or loans from a variety of different bodies. Do your research if you're thinking of improving your insulation, going green or installing solar panels. You might be surprised at the level of help that's available.
Whatever form you want your home improvements to take, don't let initial costs put you off. Crunch the numbers to see if you can get it done cheaper, without compromising too much on quality. It's never a good idea to risk work being unsafe in order to save money, but there may be ways to scale down your plans slightly and still meet your objectives.
From local authority grants to money-making projects, there are many ways to make your home improvement dream a reality.