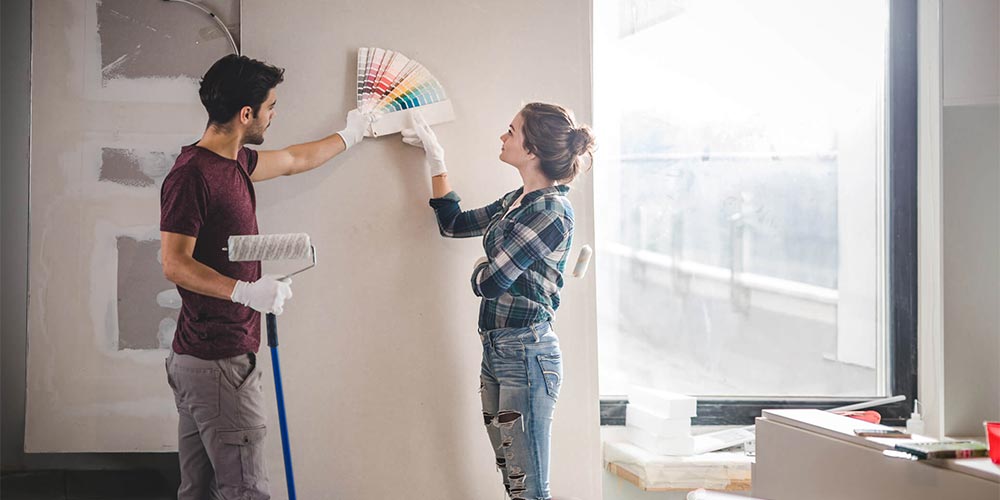 A lot of people want to make their home beautiful but cannot throw thousands of dollars on renovations to achieve that. Luckily, you do not need to empty your bank account to have a gorgeous home. There are many simple ways you can enhance the way your house looks that will not burn a hole in your pocket.
Here are some simple but effective ways to make your home look nice and organized.
1. Declutter
If your home feels cramped or is full of stuff you do not glance twice at, then it is time to declutter. You can make your room feel bigger by taking out furniture and items that do not serve a purpose. You can also remove items from your home that do not match the style that you want. You do not have to throw everything out either – you can sell or give these items away so you will not be wasteful. Once you get rid of stuff from your home, it will instantly look better and feel roomier.
2. Recycle Textiles and Fabrics
If a room feels heavy, then you should switch up the fabrics and textiles. Airy and light fabrics can easily lighten up a room. For instance, you can get rid of the old and heavy drapes and replace them with an open weave like organza or chiffon. You can get crisp, white pillow covers to replace the dark ones or get a fun floral design!
3. Repair Old Hardware
Before you start buying new furniture and decoration for your home, take a look around. You might be able to make your home look better by doing a few repairs. Broken fixtures or parts of your home can make it look shabby, so it is time to get out your toolbox. For instance, if your shed looks like it has seen better days, then you can repair it yourself with a few tools and materials. If the roof looks like it needs a minor patch up, you can grab some items like self-drilling metal roofing screws to get it done.
4. Apply New Paint Job
Repainting your home is the easiest way to make outstanding results. If you are not sure what you want to paint your walls, you can never go wrong with white. However, you can give a room a summer theme if you want it to stand out and make people feel happier. You can choose a luscious hue such as a warm and bright yellow to make people think of a vibrant summer. You could also opt for a soft blue if you want a more relaxing vibe.
5. Improve Lighting System
If your home is poorly lit, then it will look cramped and make your guests feel unwelcome. You can easily fix this problem in the daytime by letting natural sunlight enter your home. You can get sheer curtains and install a skylight to let the light go in your house. You can also make use of table lamps and floor lamps by strategically putting them in darker parts of your home. Do not forget to get a few warmer, yellow light bulbs to balance out any harsh white light from your other light bulbs.
Enhancing your home shouldn't be that expensive. Be patient and start with the simplest tasks. Sometimes, the little things can make a big difference.