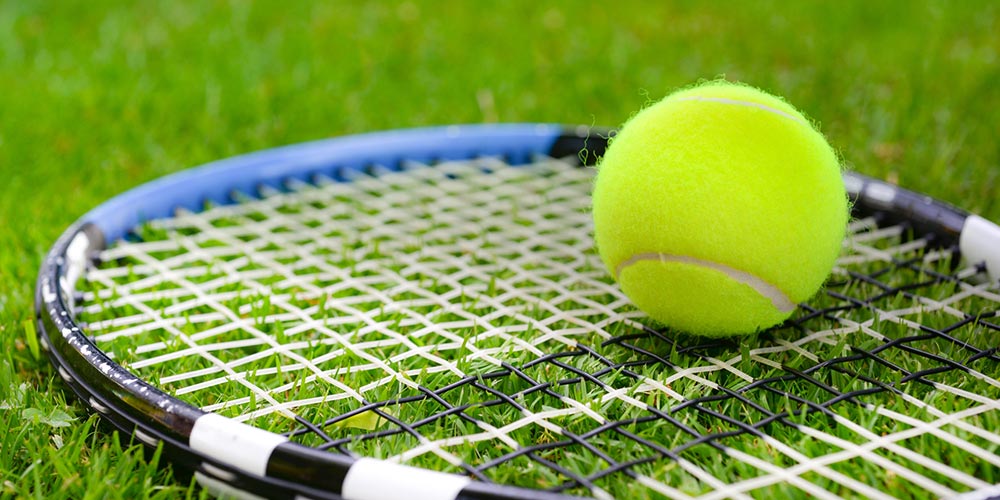 Nowadays, there are numerous options for tennis court surface. One of the most popular choices for recreational players is artificial grass produced specifically for tennis courts. Artificial grass tennis court construction has many benefits over other surfaces, and here's why.
Why Artificial Grass Tennis Court is the Best Choice for You
The reason for the popularity of artificial grass lies mainly in easy and low-cost construction – and this really is a pro. Furthermore, not only construction is easy, but maintenance as well. Artificial grass is a hard-wearing surface and has high weather-resistance. For that reason, the maintenance doesn't take too much effort, and the costs are low as well.
An artificial grass tennis court is considered as the best option in its player-friendliness, too. Tennis can be a rough sport for your body, therefore it is important to minimize the impacts on players' joints. For that reason, the softness of the artificial grass helps to prevent injuries. It also reduces joint wear and stress to ankles, knees, hips, and lower back.
The Making of an Artificial Grass Tennis Court
Once you've made your life-changing decision of building an artificial grass tennis court – congratulations, you are the lucky one! But there are some other things you need to make clear.
1. The Design of Your Court
Standard tennis court dimensions are 18.27×36.57 meters, but sometimes the court is smaller or bigger than standard. You might need an extra roll or rolls of artificial grass to cover the surface. Or, you might need to cut your rolls smaller. It depends entirely on the dimensions of your court.
However, the decision you can make that is entirely up to you and your preferences is the color of your court. The main colors used in artificial grass tennis courts are red, summer-green, green, and blue. It is important to know that there are no differences in playing conditions between the colors. They are all equal, foot-friendly, and comfortable. So, make the tennis court of your dreams come true!
2. A Good-Quality Sub-Base
Before the installation of an artificial grass surface, construction of a specific and good-quality sub-base is crucial.
Although the construction of the sub-base is not complicated, it's the most important part of the overall artificial grass tennis court establishment process. The quality sub-base guarantees the smooth installation of artificial grass and the latter excellent playing experience.
The best sub-base for an artificial grass tennis court is about 30 cm thick and installed in different layers.
3. The Installation of Artificial Grass
Similar to the construction of a sub-base, the installation of artificial grass is not complicated work as well. It can technically even be undertaken as a DIY project. The installation consists of two steps:
Step 1 – Artificial Grass Installation
First, you need to mark the court position on the sub-base. The next step is to roll out all the rolls in the right order, as well as make necessary cuts along the edges. After that, you need to install all the lines. Finally, it's time to glue the grass and lines, and your court is almost done!
Step 2 – Infill Sand Installation
After the artificial grass installation is completed, it's time for a round-shaped quartz sand infill. Both infill sand and artificial turf must be dry for the installation to guarantee the best final result.
Ready for play?
However, you need some additional equipment before you can start playing. For example, you need to install tennis posts, net, and central band. You probably also need tennis court fencing to keep the balls getting out of the court. It is also recommended to install a tennis practice wall which allows to play every time you want.
Can you feel the urge to order your own artificial grass tennis court? We do! Visit TennisKit24 website and make your dreams come true already today.