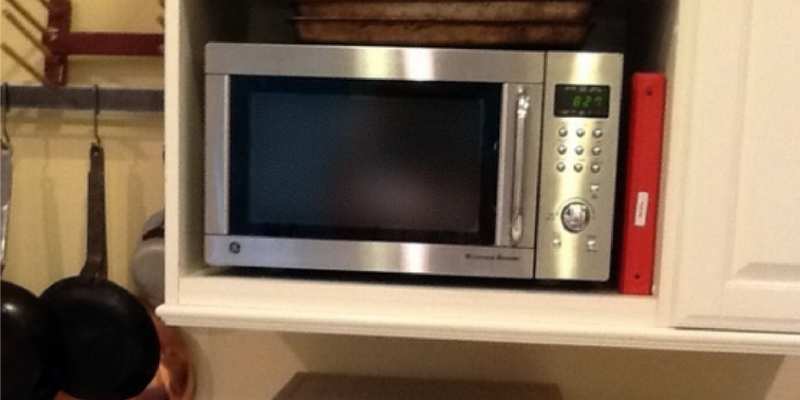 If you are fond of cooking or baking, then must have a convection oven at your place. This is something, what the perfectionist calls a "master piece". And why not, convection ovens have got all the right functions that one is probably going to need in their kitchen. If you do not already have one in your kitchen, believe me, you are lacking behind on so many things. It is something that has latterly come straight from heavens, especially if you are living in a studio apartment and do not have much space.
If you are re-renovating your kitchen and looking for the perfect convection oven for your kitchen, you have come to the right place to get all the details you need to find the perfect convection microwave oven for your kitchen.
It should meet all your needs
Here is the best shopping tip. Before you go out and buy anything, list down all your requirement. Now, in the case of convection ovens, the rule is quite simple, it can offer you two things in one, that is baking and grilling. It is almost everything a person is looking for in an oven anyway. This is something that almost all the convection ovens can offer, but there are other things that you should keep in mind as well. like the size of the oven matter a lot. You can buy it in multiple sizes, they all produce the same result, the only difference is that the large ones are going to offer you to make more things at a time rather than the smaller one. Keep your kitchen space in mind before buying the convection oven.
Performance
Every convection oven model offers different wattage power, the results vary accordingly. The more the wattage power the better results you will get in less time. The ones with lesser wattage power often take more time to get your food ready. The smaller sizes usually have less wattage power than the bigger ones. You can check the wattage power given on the product details voucher or simply it is listed on the box or the side of the oven. If you are unable to understand the details, you can simply ask the salesman for the details. If you are buying it from the online stores and unable to get the details right, just simply look for the reviews of the model you are trying to purchase. You can check out this online buying guide for convection microwaves for better help.
What type of convection oven you should buy
If you go out on oven-surfing, you will get to know that there are so many types of convection ovens available. You have got to choose from three major categories, that are:
1. Countertop microwave ovens
Each one of these works perfectly, you just have got to select according to your need. If you have a limited budget, countertop microwaves are recommended for you. The extremely simple to install and much cheaper as compared to the other two types. But to install these you must have counter space.
2. Over-the-range microwave ovens
To install these, you need to have some extra space in your kitchen. They are installed outside and you will require professional help to get it right. But on the bright side, they give your kitchen much better look and free up counter space.
3. Built-in microwave ovens
This is the most expensive type among all the convection ovens. You will need a professional to install these. Before buying these make sure that you have freed up all the counter space, otherwise, you cannot use them. These are usually mounted on the walls or between the cabinets.
This Post Was Submitted By Mohammad Shoaib From Reviewsbite.com