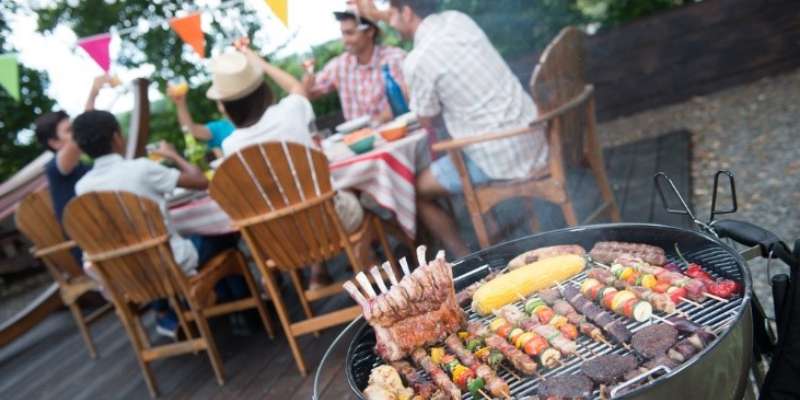 Summer is coming, which means it's almost time for the first backyard barbecue of the year — is your yard ready?
After a long, cold winter, it's not uncommon for home exteriors to be in some disarray. However, before you host any warm-weather gatherings, you need to ensure your yard is in perfect condition. That means cleaning, repairing and updating your backyard in these specific ways:
Spruce up Your Garden
After a long winter of dormancy and a wild spring of growth, your garden isn't looking its best. It's likely that your garden beds are bare — or worse, filled with dead or dying plants — and your larger flora, your trees and shrubs, also need some TLC. Now is the time to clean up all the debris littering your yard and spruce up your garden for visitors.
If you have exceedingly tall trees or large shrubs, it's a good idea to hire a trimming service to remove dead and weak branches; they have the equipment and know-how to do so safely. Even small trees can cause damage to yourself or your property if their limbs fall improperly, so it's wise to outsource for this yard chore.
You should pay a visit to your local nursery (or, if all else fails, a gardening superstore) to stock up on seasonal blooms to fill your containers and beds. The precise flowers you choose will depend on the amount of sun and heat your flowers will receive, but some favorite summer-blooming annuals include:
Marigolds
Zinnias
Pentas
Salpiglossis
Sunflowers
Petunias
Impatiens
Invigorate Your Lawn
No matter your regional climate, you need to pay close attention to your lawn when the temperatures start to rise. In cooler regions, like the Northeast and Midwest, cool-season grasses can start to wilt come summertime, which means you need to be extra diligent in administering care to ensure a lush, green lawn through to fall. Particularly, you need to mow higher and keep an eye out for pests, which can flourish this time of year.
Conversely, warm-season grasses found in the South and Southwest kick into high gear during the summertime, so you need to be industrious in your watering and mowing lest the lawn get out of control. You might want to aerate at the beginning of the season and fertilize throughout the hot months to ensure continuous growth.
It's certain that regardless of your typical summer weather, your grass needs you throughout the summer months. If you'd rather focus your energy on planning barbecues and pool parties, it's worth your money to hire professional lawn maintenance during this season. Professionals not only know the exact care your lawn needs, but they have the tools and experience to produce a lush, green lawn in record time.
Wash Your Hardscape
Just as your garden hasn't been well-treated by the winter and spring, your hardscaping is likely looking a bit worse for wear. Fortunately, it doesn't take all day to get rid of the dirt and debris covering your patio, deck, paths and fences. In fact, most of the junk on your hardscape can be easily washed away with a powerful spray from a hose. If you need something a bit extra, you can rent a pressure washer to blast stuck-on dirt and return your hardscape to its intended look.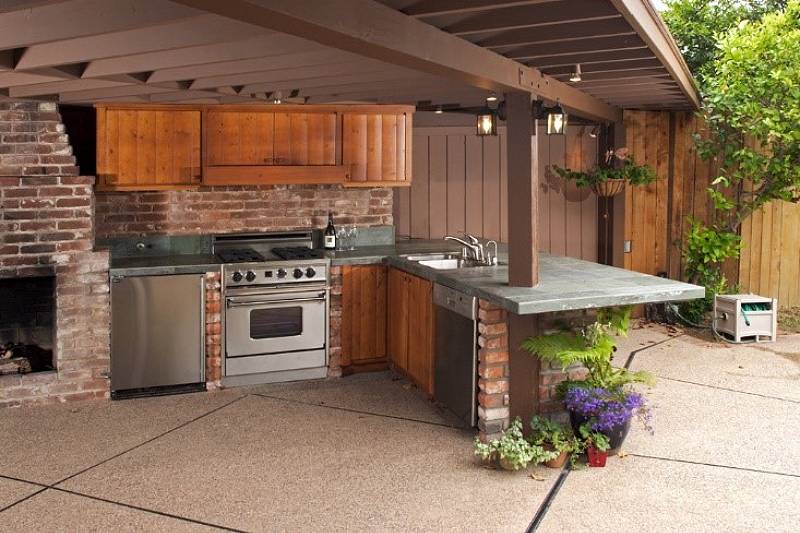 Invest in Your Living Space
One of the fastest-growing trends in contemporary home design is the investment of outdoor living spaces. No longer can you get by with a few folding chairs strewn across your lawn; to fit visitor expectations, you need to offer an outdoor lounge to rival your interior living room. Ideally, the entertaining space will have some protection from the elements and functional furniture like couches and tables. It's also a good idea to have a variety of lighting in your outdoor space: overhead lighting for functionality and landscape lighting for drama.
If you have the extra budget, you might consider going all-out in your backyard living space, perhaps by building an outdoor kitchen, with refrigerator and sink, or else by installing a few extra entertainment features, like a big-screen TV or games like pool or foosball.
After these steps, all that's left is to clean up your grill and send out the invites. With these preparations, you won't fail to have a fantastic first summer barbecue.