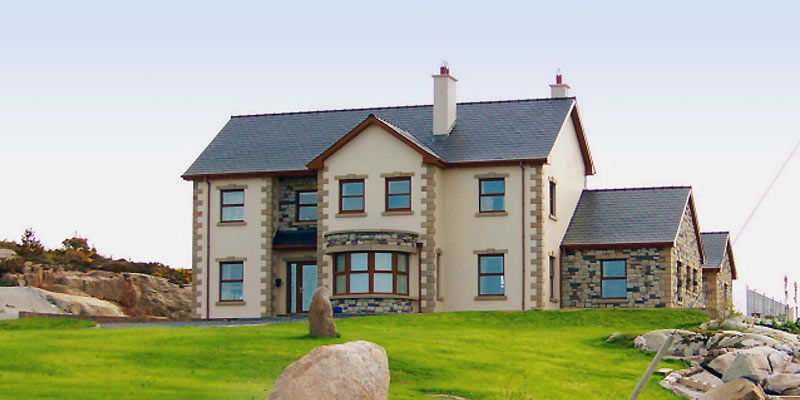 Ask any expert in real estate and they will tell you that your home's curb appeal can dramatically affect its value. A yard that is beautifully maintained and that enhances the exterior of your home can go a long way toward helping you get top dollar for your property.
Ways To Increase Curb Appeal
Take an honest look at the outside of your home, trying to view your property as if you were seeing it for the first time. Look for problems that could be detracting from the appearance of your home. For instance, if your landscaping is overgrown or if your flower beds are filled with weeds, it can detract from your property's curb appeal. Spend some time cleaning up your outside space to make it look attractive and well-maintained.
Any potted plants should be evaluated to see whether or not they are worth keeping. As long as they are healthy and thriving, you can continue to display them. Plants that are wilted, dry, or dying, on the other hand, should be replaced. One quick way to make your property look better is by applying fresh paint to your front door, your fence, or your gate. You can also give buyers a good first impression by oiling any hinges on your gate or door to get rid of obnoxious squeaking noises.
Simple Steps To Make Your Home More Attractive
Install A Patio
Adding a patio or outdoor sitting area is a great way to make your property more attractive to potential buyers. Of course, this project can be quite an undertaking. It is not something that should be left for the last minute. If you are going to be listing your house in the next couple of weeks, you should probably skip adding a patio. On the other hand, if you have a year or two before you plan on selling, it could be a great way to increase the value of your property.
Add Pops Of Color
Colorful flowers can go a long way toward making the outside of your home more appealing. You can pick up bedding plants at a nearby garden center. If you have flowerbeds, you can plant them directly in the ground. Otherwise, you can place them in pots on your stairs, windowsills, or front porch. Hanging baskets are also a great choice since they are eye-catching enough to help detract from any flaws that your house may have.
Optimize The Pictures For Your Listing
If you are trying to sell your house in the fall or winter, it can be hard to get attractive photos of the exterior. Ideally, you should plan ahead, taking photos during the spring or summer when your outdoor space looks its best. Photos that feature beautiful landscaping and colorful flowers are far more eye-catching than photos that have dead leaves, snow, or other less appealing features. If you know that you are going to be selling your home in the near future, capture some great photos of it when your garden looks its best.
Consider Making Repairs
Realty Commission, the best for sale by owner in Canada suggest that most buyers will request a home inspection before purchasing a property. During this inspection, any problems that are discovered could cause them to back out of the sale or could result in a lower offer. You can avoid this by addressing any problems ahead of time. Making repairs to your property before you put it on the market can help you avoid unexpected problems during the inspection.
Clean Up Your Space
Buyers are generally turned off by homes that are filled with clutter. To make your home as appealing as possible, remove any unnecessary items from your outdoor space. Even though you may love garden gnomes and decorative planters, potential buyers may find them unattractive. The best way to make your home appeal to as many buyers as possible is by keeping your outdoor space neat, tidy, and free from clutter.
Give Your Property A Quick Once Over Before Showing It
Anytime potential buyers are on the way over to view your property, double check to make sure that your outdoor space is looking its best. Pull up any weeds that have found their way into your flowerbeds. Scoop up any messes from your pets and make sure that there are no dead flowers on your porch. Remove any fallen leaves from your walkways. You may want to consider wiping down the windows to keep the view of the outdoors clear and crisp from inside your home.