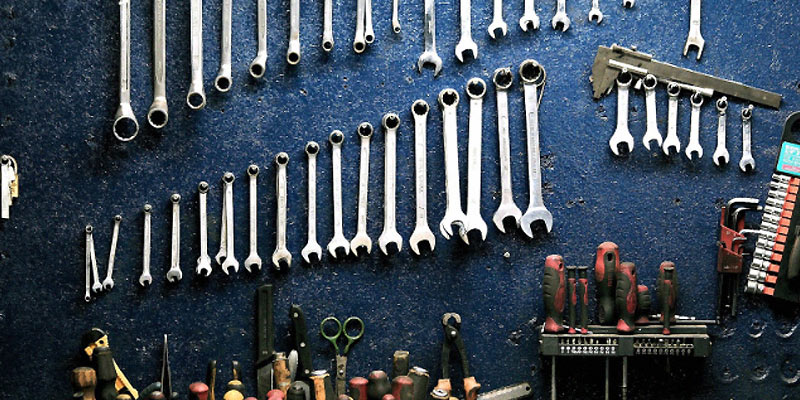 If you are like most homeowners, you may be a bit scared to even open the doors to your garden shed because of the mess. It can be a natural dumping ground for all sorts of things that need to be stowed away. Your shed may be overflowing with tools, gardening equipment or seasonal toys.
Once your shed becomes disorganized. it ceases to really provide any purpose. If you can't get to the things that you really need, then what is the point? Getting things in order can be easier than you think with just a little bit of effort. Once you have a clean and organized system going, you will be able to enjoy your garden shed like never before.
In most cases your shed is likely made of hardy materials to withstand the seasonal weather, making it a great space for storage. Whether you want to attach shelves to a wall or hang something from the rafters, your shed is likely solid enough to do the job.
Clean It Out
The first step to getting your shed back in shape is too take everything out for proper sorting. Once you can clearly see everything that you have it's much easier to separate your items into categories. Make it a priority to downsize what you already have. Sorting into piles of "keep", "toss", "sell" or "donate" is a great way to sort through your things.
Get It Clean
Before you start thinking about your plan to organize, make sure to do a thorough cleaning of the inside of the shed. This is a perfect opportunity to spray for any bugs or spiders, repaint the walls or floor and make any necessary repairs. Once you have cleaned it out you will feel much better about starting your project fresh.
Get Organized
Small Tools
It's amazing how many small hand tools can accumulate in the shed. You may have a pile of screwdrivers, wrenches and hammers that need to be organized. If you don't have a standing tool chest then consider putting up a pegboard system on one of your walls. The most convenient spot is usually above or near your workbench. Outline your tools with marker so that you know where each one has its place. You may also consider magnetic strips for quick tool placement or slat walls that can be fitted around your entire shed.
Bikes
Your bicycles can end up taking up a lot of space in your storage shed. The goal is to keep the floor as clear as possible making movement easier. You can hang your bikes from the roof of your shed with durable hooks that will keep them accessible yet still out from underfoot.
Storage Bins
The idea of getting organized is to help you be able to find what you are looking for faster while keeping your items safe at the same time. There are many sizes and shapes of rubberized storage bins that are perfect for longer term storage. If you have or are building storage shelves in your shed, stacking bins is a great space saver. You can color coordinate your bins or label on the outside for easy access.
Overhead & Wall Storage
If you have support beams overhead in your shed you should be able to run some planking along them to add some overhead space for storage. Longer items like kayaks, your Christmas Tree box or tent poles can be easily stowed up and out of the way.
Take advantage of all of the wall space in your shed. There should be plenty of room to hang utility hooks for various items. You can store all of your shovels, brooms and garden rakes by their handles keeping them organized and off the floor. You can even hang a cheap shoe organizer for smaller items like spray paint, tennis balls or hand tools for your garden.