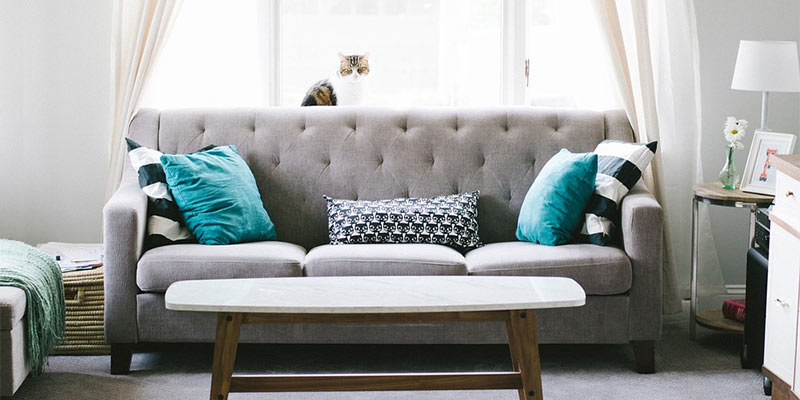 Everybody desires a beautiful house. But sometimes, even after exploring an enormous number of ideas, you are still unsatisfied. To satisfy yourself and the need to beautify your house, read this article containing some of the best home improvement ideas to follow:
Install Homemade Shelves
Though shelves are ideal for storing tools safely, so, it is crucial to install high-quality shelves. Therefore, install handmade shelves instead of purchasing typical cookie-cutter shelves from the market. Also, considering a local woodworker will allow you to get customised shelves from style, colour, and design to cutouts of the shelves with handmade items.
Install Carpets
If you desire to beautify your house in a modern way, then install carpets in the home because the carpets look beautiful and impressive. Earlier because of carpet cleaning precautions, people used to avoid buying mats. However, with the advancement of technology, carpet cleaning has become an easy task. So, install mats without any hitch to change the outlook of your dream house.
Install a Ceiling Fan
Ceiling fans not only add beauty to the room but also help to circulate the air. As air circulation enables you to breathe in fresh air so, install a ceiling fan not only to decorate your home but also for clean and pure air.
Revamp the Walls with Wallpaper
Revamping the walls of your house with wallpaper is not only an economic venture but also it looks great. Also, wallpapers are arguably one of the most accessible home improvement projects to implement. However, during installation, please make sure to smooth the paper as you paste it to avoid bubbled areas. In case you are unable to do so, then you will spoil the grace of wallpaper.
Light Up the Outside of Your House
If you properly lighten up your house, then it will bring prosperity to your place. Also, you can enjoy watching fireflies light up in the night while sitting out on the porch. Therefore, consider installing dusk to dawn lighting system outside of the home not only for an outside addition to your home but also to check any kind of movement happening outside your home.
Paint Your Dream House
Painting your home is a trendy way of improving its overall appearance. So, decorate your house with beautiful colour combinations to make it more attractive.
Replace the Windows
As wintertime rolls around, consider replacing your windows to ensure you stay protected from the elements. Some people think windows are merely something to look through, but in actual, windows are much more important than that. As windows keep warm air inside your home, and the cold air out during harsh winter months to make your house a more comfortable place for your family. So, replace your old windows with modern one.
Install Wall Panelling
If you do not want to paint your house, then prefer wall panelling for providing insulation and soundproofing along with an admiring decor.
To conclude, the above are the best home improvement ideas which are not only easy to implement but also impactful to enhance the beauty of your dream house. Also, these ideas are an efficient and budget-friendly solution in comparison to expensive home decoration ideas.
Abouth the Author
David Thomson is the content creator of Dan Dan Carpetman which is the best carpet cleaning service available in Orlando. Apart from carpet cleaning, the company also provides services such as tile and grout cleaning, upholstery cleaning, dryer vent cleaning, water restoration, and many more.