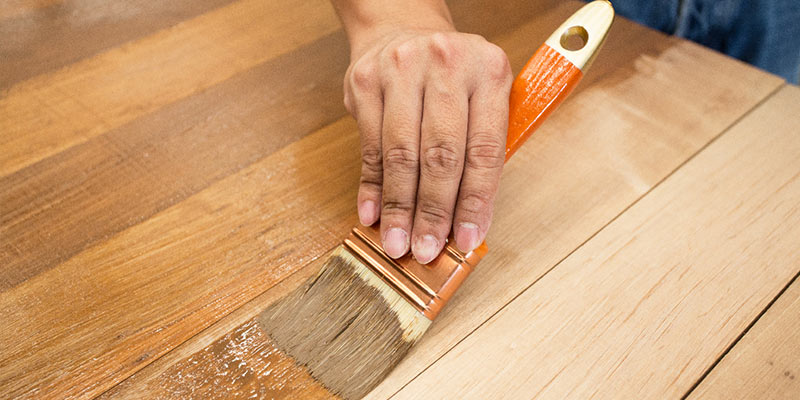 When your wooden garden furniture takes a beating from months of being outside and exposed to the elements, there is no reason to throw it away. Garden furniture restoration will save your money and it is something you can get done in one afternoon and you will not believe how new your furniture will look.
Usually, you will notice that the wood has lost its natural colour and looks silver grey. This should be no cause for panic. All you have to do is start off by cleaning the furniture, remove and dust cobwebs and leaves or bird droppings that may have covered the furniture.
You can go ahead and clean the furniture using a light brush and water, you should be able to notice a bit of the natural colour starting to come out. Allow it to dry and then get out your sander. If you wish to do this quickly, I would recommend a belt sander, you can find reviews for the best belt sander online if you do not already have one.
Usually, you do not have to do major sanding so it should not take long before you are done and you will already notice a marked change in the colour of the furniture. Ensure that the surface is smooth. You will then need to clean off the particles that have been created from the sanding. A tack cloth with some water can do the trick.
Allow it to dry and then you can apply sealing to the furniture, you can choose one that you trust best, the sealing protects the wood for long and you can put more than one layer as long as you allow the one before to dry before you apply the next layer.
Some people choose to stop at this stage and have the furniture maintain a natural wooden look. You can, however, choose to add some colour to your garden by painting the wood, the choice of colour is really up to you as well as the type of paint you choose though I prefer oil paint for outdoor furniture since it seems to last longer and has a more glossy look about it.
After painting, you can put it in the sun to dry and when it is dry you can give it another wipe just to bring out the shine.
If your furniture has been frequently used for a long time, you may also want to check if some joints may be loose, this can be fixed by tightening a screw or adding glue and at times driving an extra nail to make it firm. Other times you may need to replace a plank of wood if the furniture has been neglected for some time and termites or worms may have made a home in the wood.
Under normal circumstances, restoring garden furniture should be an easy job and I would suggest that you do it every 6 months or so to ensure that the furniture lasts long and you do not end up with a big task as a result of long periods without restoration.