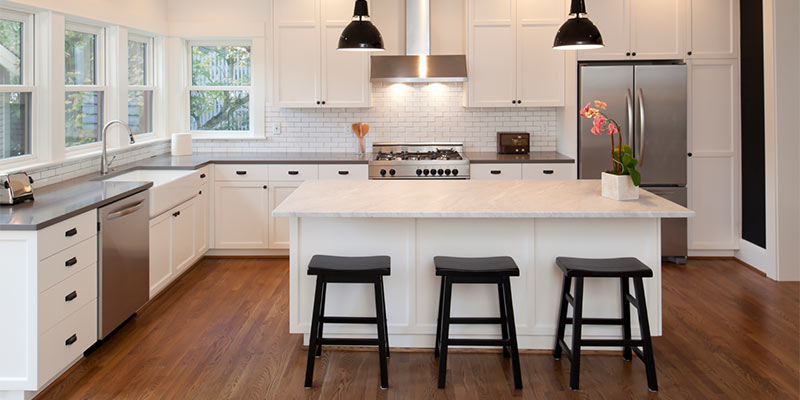 The kitchen is the most important part of your home, I'm sure you will agree.
If you are a housewife, you must know the fact that we spend almost half of our day in kitchen doing all that belongs to cooking and food, especially if you have young kids in your home, you cannot totally shut the doors of kitchen for even a single hour. Their little tummies need a lots of stuff to fill up and you have to complete each order with same efficiency. So, the main part of your home is kitchen and it must be very delighting, operational and environment friendly to keep you fresh all day long.
Renovating your kitchen by yourself is no doubt the most brilliant and money saving idea that comes up to your mind when you feel like you want to change the look of your kitchen. But it is obviously not possible for everyone to act upon this idea because all of us are not that creative and it's not a good idea to start remodeling your kitchen without any exact estimate or idea. We are listing here a few ideas which can be truly beneficial for you in your remodeling kitchen project.
Set an amount for every change you want
There are two types of remodeling projects; you may have a good budget for the project or you have to strict yourself to a tight budget. If you have a good amount, you can also change your kitchen machinery as well specifically that add an esthetic value to it like stoves, fridge, microwave and dishwasher. But if you have a tight budget, this sort of change is not suggested. You should not even plan to buy the most least costed item like microwave because it will give a shake to your budget. You must fix a specific amount for everything like lighting, paint, custom drawers, cabinets, counters and other accessories.
Find ideas on the internet, it will help you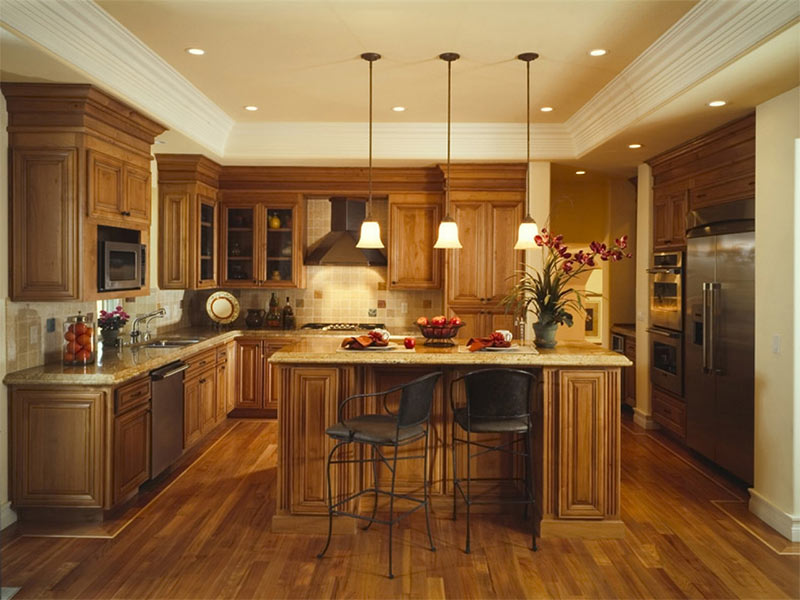 Internet is a blessing especially when you are unable to leave your home for so long and still you want to choose the best for your kitchen renovation. Everything you are looking for can be found on internet as sanitary, ceramics, kitchen fixtures, tiles, paints, cabinet wood and design, and all that you might want to get is available online at various company's profiles and websites. You can make a choice right from your home and either place an order or make a short trip and pick already selected material written on your diary.
Consider changing the largest area first
When you have less budget, forget about the details. For example, if you feel your kitchen looks dull, choose a bright wall paint instead of buying new indoor plants, sceneries and decorating items. Paint or wall covering is much more important and you can change a small area near your stove as well by changing a specific area of ceramic tiles. You can add motif tiles or may be add some bright color above your stove. If you have not sufficient budget to change all tiles, do at least here. After doing wall paints and tiles, then you can add decorating items as well.
Add color by decorating your crockery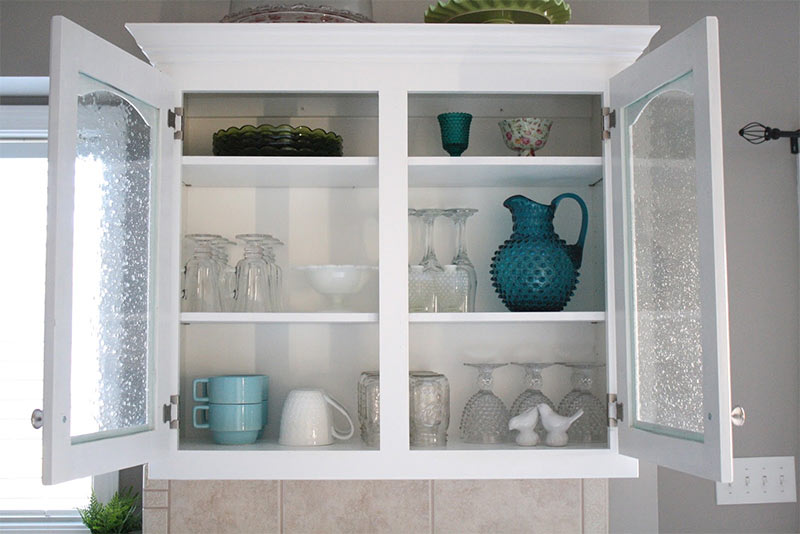 Well, it looks a bit weird, as we would never like to place our beautiful crockery placed over counter tops or everywhere just to make our kitchen look colorful. Still it is possible, how? A few days back I saw a friend shared the picture of her kitchen saying that she had transformed it just by displaying her crockery nicely. Guess what she did? She removed the doors of front side cabinets, and replaced them with glass doors. Obviously you would have some beautiful crockery in your kitchen already, you can buy another bright tea set or bowl set to display.it will give a classy retro look to your kitchen. Blue colored crockery looks really nice if you are displaying it behind glass doors.
Prefer necessity over luxury
Remodeling is often planned when you feel like something isn't being as appropriate or working as it should be. Possibly when you start purchasing things, your eyes will get stuck on the polish copper sink which definitely looks wonderful but think if your old sink is just working fine and you can replace it any other time. You must concentrate on the things you want to upgrade like your storage space, kitchen counter, serving counter or your stove set. Think what is bothering you the most in your kitchen. Have you run short of cabinets for crockery? Add cabinets and custom drawers to have more space in your kitchen.
All these ideas will help you to utilize your budget very well and give a unique look to your kitchen as well.
About the Author
Angela is a freelance writer, experienced blogger and a professional social media coach. Currently she's working with http://www.pinnaclekitchenwoodcraft.com. Furthermore Angela assists in businesses creation and controls social media content planning.