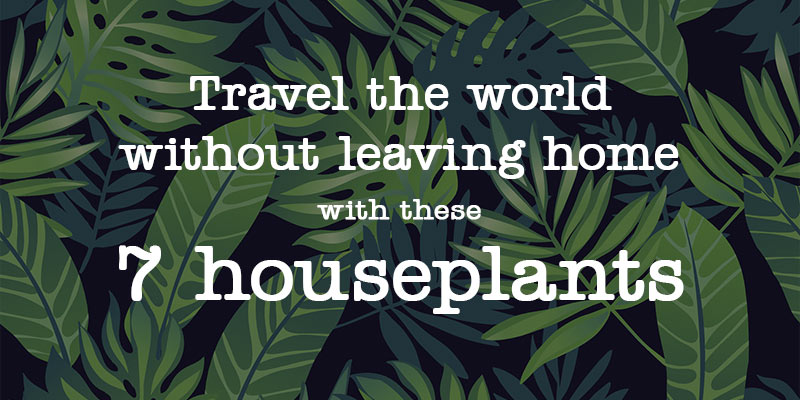 How much thought do you put into choosing houseplants? Many of us probably just pick the first one that catches our eye in the garden centre, or go for the one that needs the least watering. But with a little extra thought & planning, you can set a mood and tell a story simply with your choice of plants.
The 7 houseplants listed below for example can take you on a tour of the world without ever having to leave your front door – from the tropical depths of the Myanmar jungle to high up in the Himalayas. The infographic was prepared by HomeToGo with the help of Christopher Satch, Head of Plant Science & Education at The Sill. You can view the original project and read the interview with Christopher Satch here.
Click on the image below to view the full-size version.