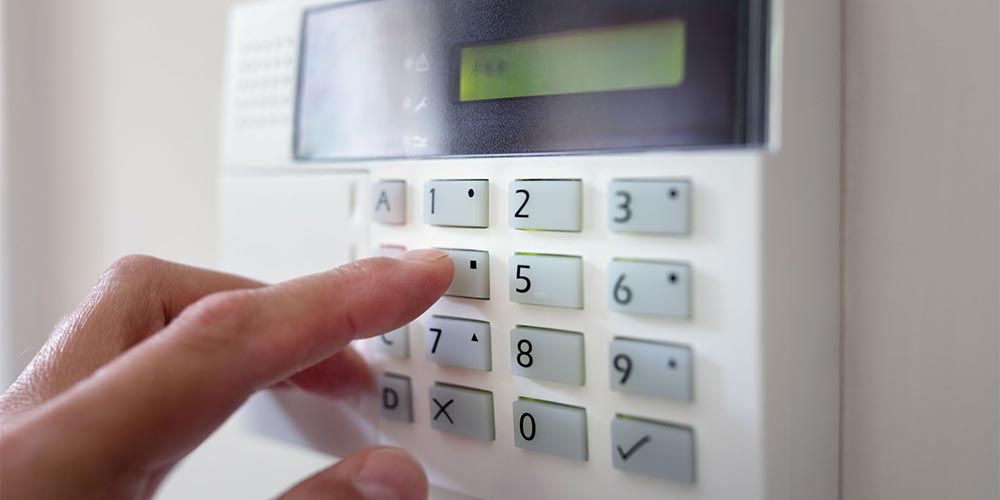 It's far more enjoyable to decorate your new house than to put up security measures. Burglars, on the other hand, strike every 30 seconds, so home safety should be a top priority. To help you get back to enjoying your new house, we've collaborated with FastKeys to provide some quick measures you can take right now to safeguard it.
Secure the doors
Don't assist a thief gain entrance through the front door (34% of them do so). Examine all of your exterior doors to ensure that the door frames are sturdy, the hinges are secure, and—if applicable—that someone can't reach through it to unlock the door. Change the door locks if you're moving into a home that someone else used to call home. You'll avoid having strangers with a key to your house, and you can ensure that your locks are the best in the business.
Set up a security system
Whether you're moving into an apartment or a house, having some sort of security system is a must. It's either a basic DIY solution or one that comes with professional monitoring and home automation, depending on the situation. There are several types of home security systems available to meet every budget and degree of protection. To pick the system that is right for you.
Lock the windows
Dr. Ben Stickle, a respected expert on residential property crime, tells us that windows are "a typical entry point for criminals," and that they might be left unlocked but closed by the prior owner. In addition, manufacturer latches on windows aren't always effective, and they're frequently flimsy. If you don't like the look of your window latches, add security by installing aftermarket window locks or key-operated levers. But you don't have to limit yourself to that.
Don't forget the garage
Criminals are turning to this entry point to get into your house. Even if they can't get inside, there's a high probability you have a lot of valuables in the garage. Make it a habit to secure all garage doors—both interior and external—on a regular basis. You may also consider keeping your garage door opener at home. That way, if a thief gets into your car, he won't be able to take it. If you use a security code to open the garage, remember that it's private and don't disclose it to delivery people, neighbours, or anyone else.
Bring light to the area
Vandals, burglars, and other criminals dislike being the centre of attention. With sufficient outside illumination, keep them at bay. Around your home's front and back yards, along pathways, and near the garage and other outdoor buildings, put lights. You'll not only frighten intruders, but you'll also minimise the risk of tripping on your way up the front steps.
Lock your Wi-Fi network down
Your home's Wi-Fi network is a gateway to your personal and financial information. It can also expose your house to a break-in if you use home automation. If you have smart home gadgets or a security system linked to your Wi-Fi network, intruders may have immediate access to your property.
It does not have to be a struggle to figure out how to secure your house. Get started with these ideas. And take a deep breath—you don't have to accomplish everything at once.