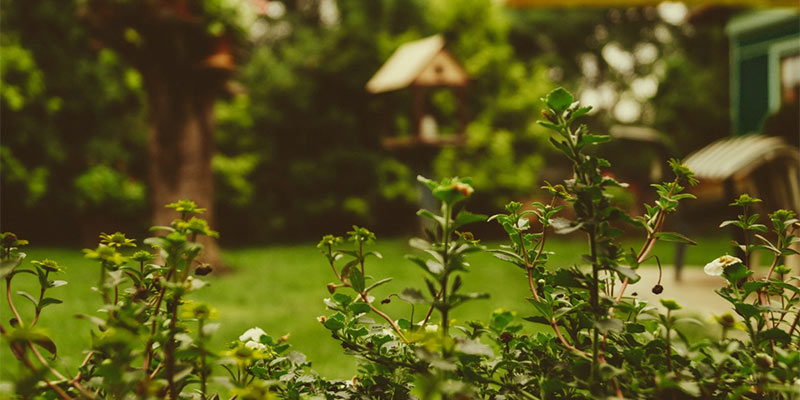 The British winter might be in full swing, but gardeners know that the first stirrings of spring growth are just under the surface; before long new green shoots will be growing and the greenhouse will be full of trays of seeds waiting to germinate. If you think back to last summer, how did you feel being in your garden? Was it bringing you the enjoyment it should, or did you feel it was lacking somehow? This lull before spring gets going is the best time to take a look at your garden and see if there are ways you could enhance your outdoor space.
What do you want from your garden?
Is your garden everything you hoped it would be, or do you wish there was an extra element that you currently feel is missing? Perhaps you wish you had some fruit, like raspberry canes and strawberry plants. Maybe you'd like a larger decking area for barbecues in the summer, or you'd like to add something to your garden to give it more interest. There are very few gardens that can't be enhanced in some way, for instance, even the tiniest plot could produce delicious homegrown veg if you use the right varieties of plants and growing methods. Decide what you would like from your garden, then find out how it could be done; there are some great tips on good gardening websites.
The use of light
When the sun disappears, it does not mean the party has to end. Instead, have beautiful and functional lighting so that you can continue to relax in your garden without night time ruining your fun. Head to sites such as Water-garden.co.uk for an assortment of lighting options, such as LED deck lights and mist makers with lights. If you have a pond, for instance, light it up with OASE pond and garden lights so that your feature can be seen regardless of the level of darkness. Plus, it will make your garden much safer.
Planting schemes
Is it time to ring the changes with your planting scheme? You don't need to chuck out all your existing plant stocks, many could be re-used in a new position – unless you've decided that a variegated holly is now a bit too 1990s and has to go! Are there plant types you'd like to introduce to your garden?
Growers are constantly developing new plants; if nothing else, it's a good excuse to get tickets for a garden show! You can find out about the latest fashions and trends if you want to get your garden looking more modern, or get ideas for designs that would suit your space and your lifestyle.
There's no shortage of ways to get inspired by visiting gardens or browsing some of the vast arrays of gardening websites online, as well as printed books and magazines. Use this hiatus in the growing season to select the best ways to enhance your garden, so you can enjoy being outside when the summer arrives.