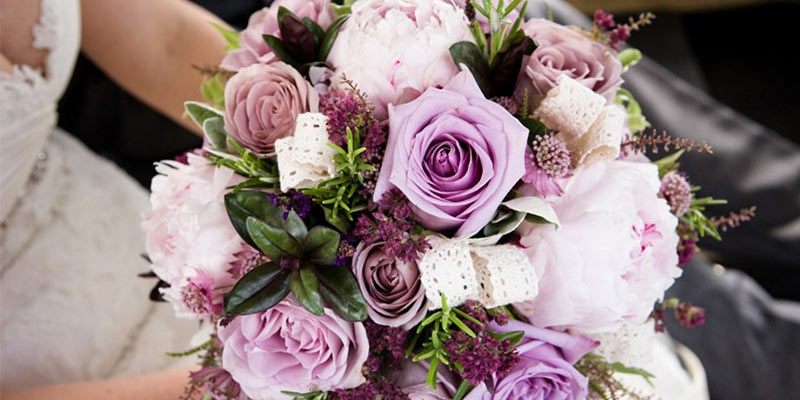 Hear what a professional florist has to say about choosing the right flowers for your wedding.
In my entire journey as a wedding planner, I have seen so many brides who literally ignore acknowledging which flowers they've chosen for their bouquet or their wedding decoration. In fact, what they care the most is, their wedding gown; although, flowers are as important as the wedding gown.
Frankly, flower selection is not everyone's cup of tea. You have to be much active to set all the things perfect from the very start. There are few things that most of the brides ignore to go through. So, by knowing the detailed flower information, you will become a master in flower selection.
If you are a bride-to-be then, flower selection & online flower delivery may take your large amount of time & money. So, the first thing would be, setting a budget and approach few florists to hire the best one. Here I share few important things about wedding flowers.
Why should you choose flowers?
Flowers are common in a wedding as well as any wedding decoration. They have been used as a bridal bouquet & venue decoration since years. Their simple existence can make a wedding amazing. Whether you consider yourself as a flower authority or have no idea, you can simply have a perfect day by using them on your big day.
Katie from www.orlajames.com agrees "Wedding flowers are almost essential to a wedding, however there's a vast amount of choice available, varying largely in price and beauty. It's best to get some advice from a florist and give them some ideas of the colours and styles you want."
Type of flowers:
Most of the brides are not that much serious regarding flower selection almost until they start to plan a wedding. If you are confused about flowers just because someone has recommended you three to four types of flowers then don't get confused. There are so many florists who can help you to pick flowers among a range of flowers. You can also find ideas on social media or gardening blogs such as lamouretfleurs.
Let's look at some factors that affect your flower choices:
Colour
This can be a difficult part for some of the brides. Even though you have sufficient knowledge or creative ideas about combine colours, sometimes it becomes tough for a bride to narrow down, how she wants to use them. Think about the purpose behind using certain flowers, whether you want them for drawing attention or you want them to show off your specific style. It is all up to you!…
Shape
The shape of centrepieces also affects the entire wedding. So, you shouldn't forget considering the height. A low floral centrepiece may not get noticed and a tall one will keep guests from communicating with each other across the table. And when it comes to selecting the shape of a wedding bouquet, it includes cascade, round and hand-tied.
Round bouquets are common and formal, whereas cascading bouquets are dramatic and romantic. Remaining one is hand-tied which will give natural & simple look to your wedding.
Quantity
Ask yourself about, how much area do you want to highlight? And also figure out a number of flowers through wedding decoration as centrepieces, pew flowers, bridesmaid's bouquet, boutonnière, corsages and hanging floral arrangements.
Budget
Defining the budget is the first step that every bride should do. Be prepared with your wedding decoration budget and ask your florist about your budget. And also ensure that, whether he/she is ready to make your day stunning in the defined budget or not.
On a day like a wedding, decoration of your big day will be in your florist's hands. He/she is a person who can make a day awesome with his/her creativity or ruin the day, so make sure you hire the best one and he/she is comfortable to work with you within the defined budget.
One last thing
Can you think a wedding without flowers? No, because wedding without flowers is like a bride without groom. I accept, many brides choose alternatives but they never give the exact appeal as flowers. And, the wedding day is not about making experiments. Right? So, choose the effective ones & collect tons of love & blessings!…