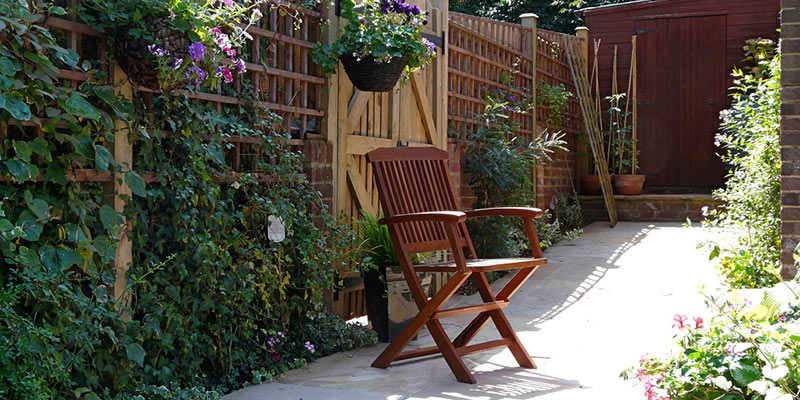 A lot of people think that when they have a smaller garden, it places a serious limit on what they can do with the space. Despite what you may have heard, a smaller garden doesn't need to be a crutch on the garden's comfort and uniqueness.
Before we move on, a great quick win for any small garden, especially commercial, is using balustrades made of glass or a steel rope system. It can add a real touch of class. If you want to do something different with your small garden, here are our best tips for making the most of the space you have.
Top photo by Tristan Ferne
Mix and Match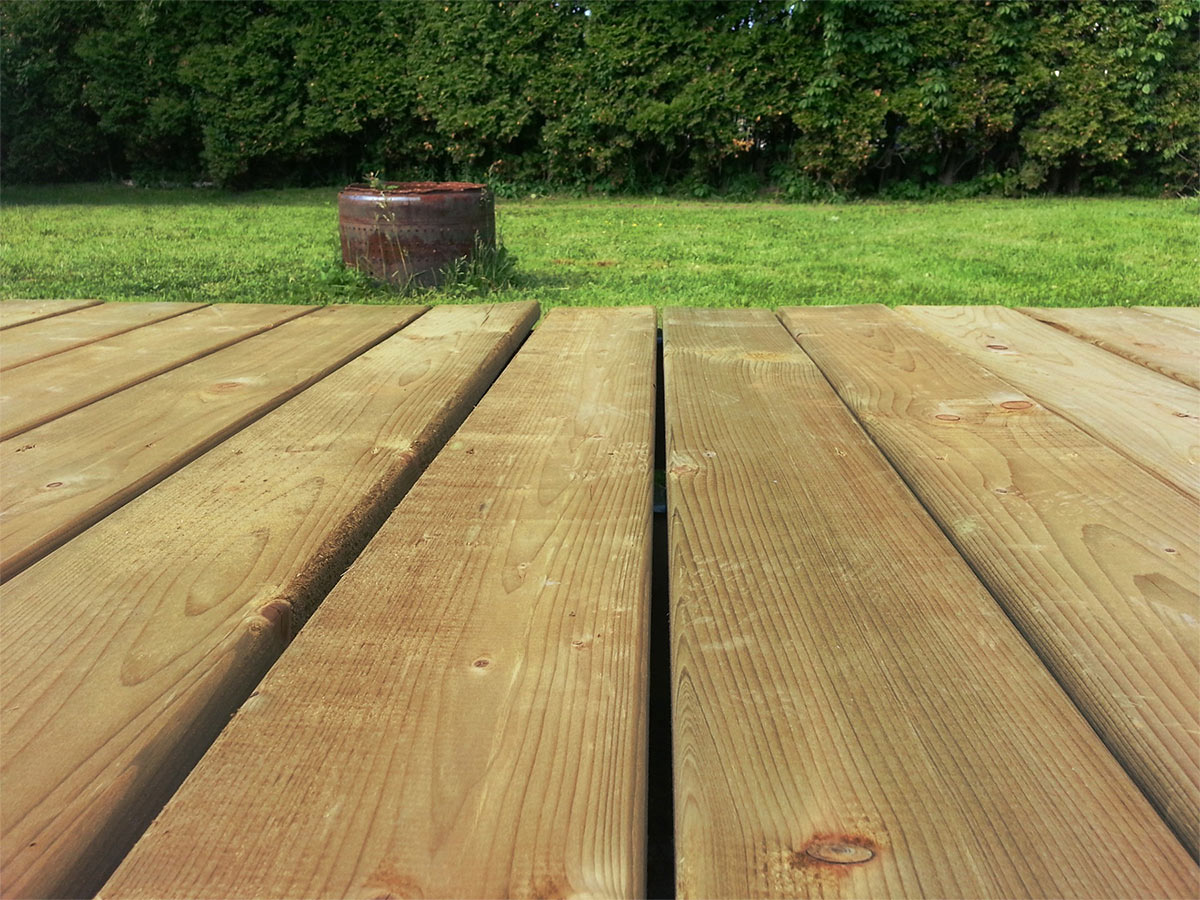 One great way to make a small space significantly more attractive, and to give it a more crisp, contemporary look, is to apply a mix of different materials separated by strong, landscaped lines. Setting out these interlocking zones made with several distinctive materials is a sure-fire way to make a smaller space more interesting. Try laying out a base feature in the form of some wooden decking, and then countering it with some pale-coloured patio slabs, light, decorative chipping, or maybe some glass banisters if your garden is on raised ground. It's also a good idea to add in some pot plants or other splashes of greenery.
Simple Symmetry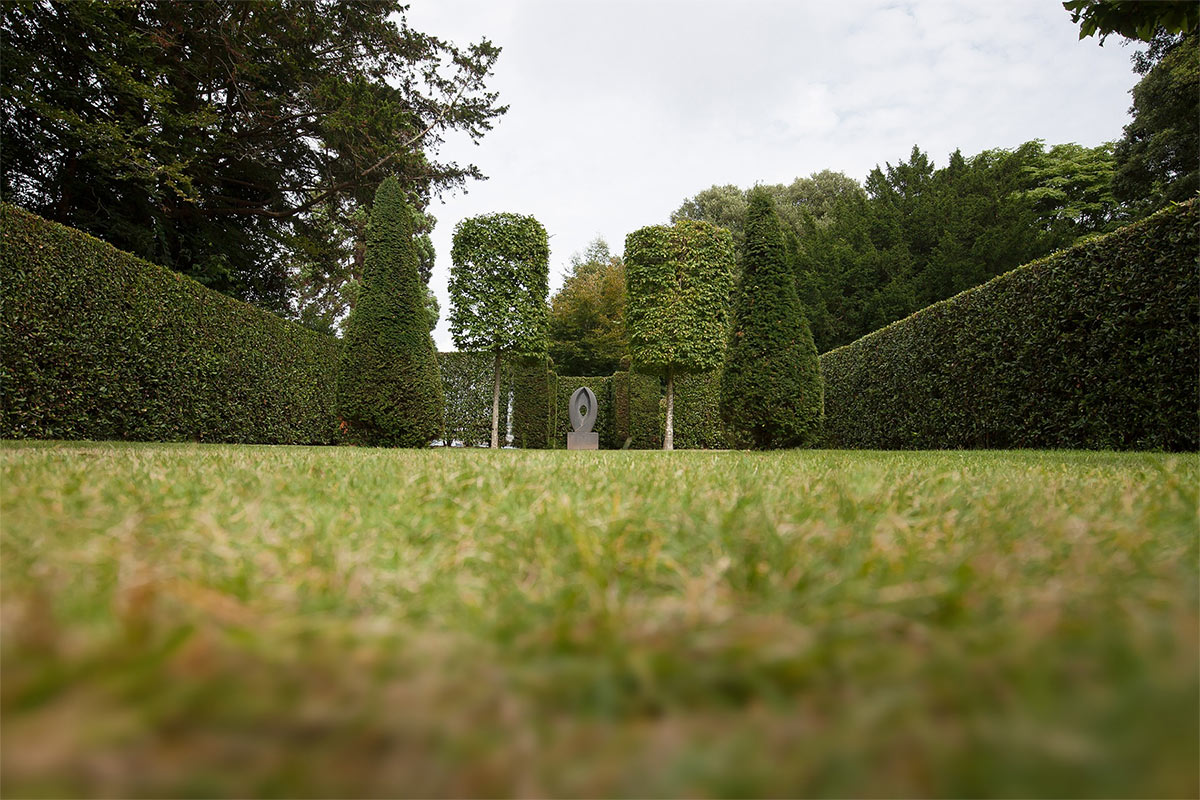 If there's one thing that we can learn from formal gardens, it's that symmetry can be used to make a small garden appear much better organised. You can create a classic layout with the lawn as a central feature, flanked by symmetrical borders which will make the garden feel formal, elegant, and perhaps a little more spacious. If you have any particular focal point in the garden, then surround this with plants in order to draw the eye there.
Focus on Furniture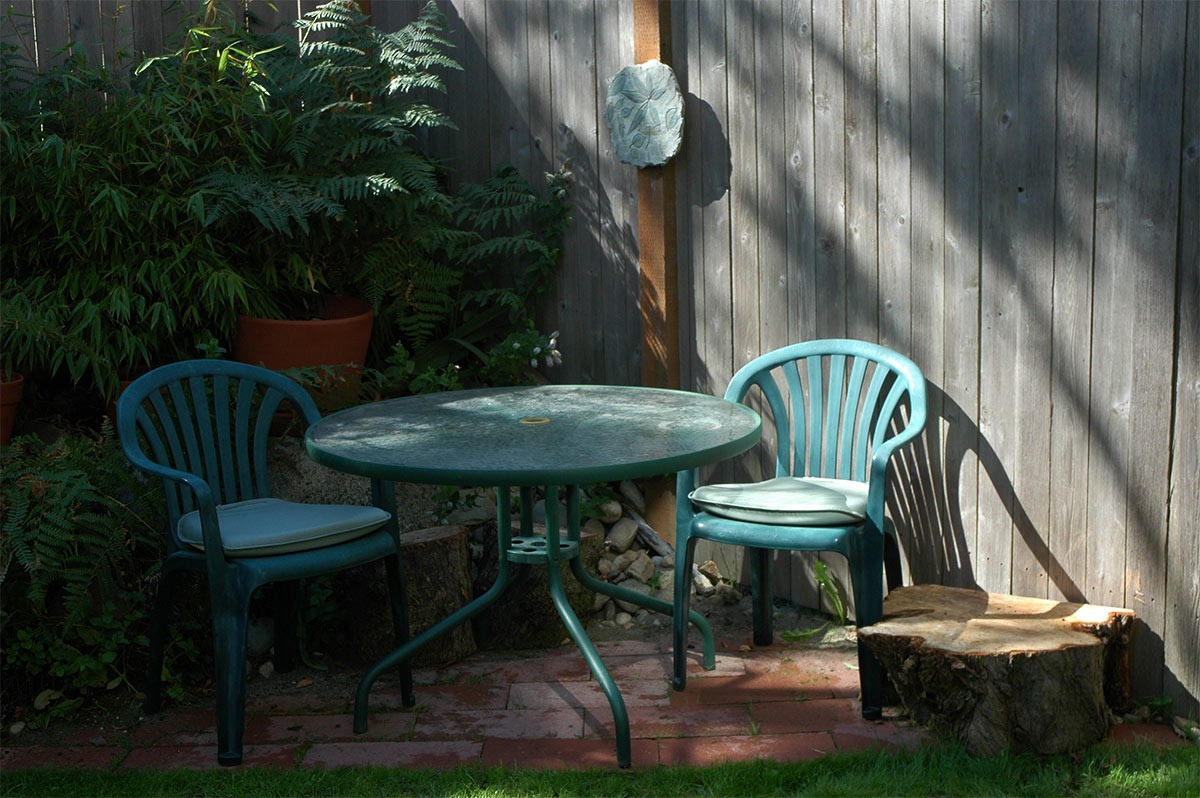 On the subject of focal points, garden furniture can be a wonderful tool for adding a little more interest to a small space, and can often serve to create the illusion of a larger space. White garden furniture, when positioned towards the back of a mostly paved garden, is a brilliant method for harnessing its full effect. You may even want to separate the furniture area off from the rest of your space by adding a couple of large shrubs that partially obstruct the view. While this puts the garden at risk of being a little too cramped, it can also draw people's attention to what's past the hedging.
Smoke and Mirrors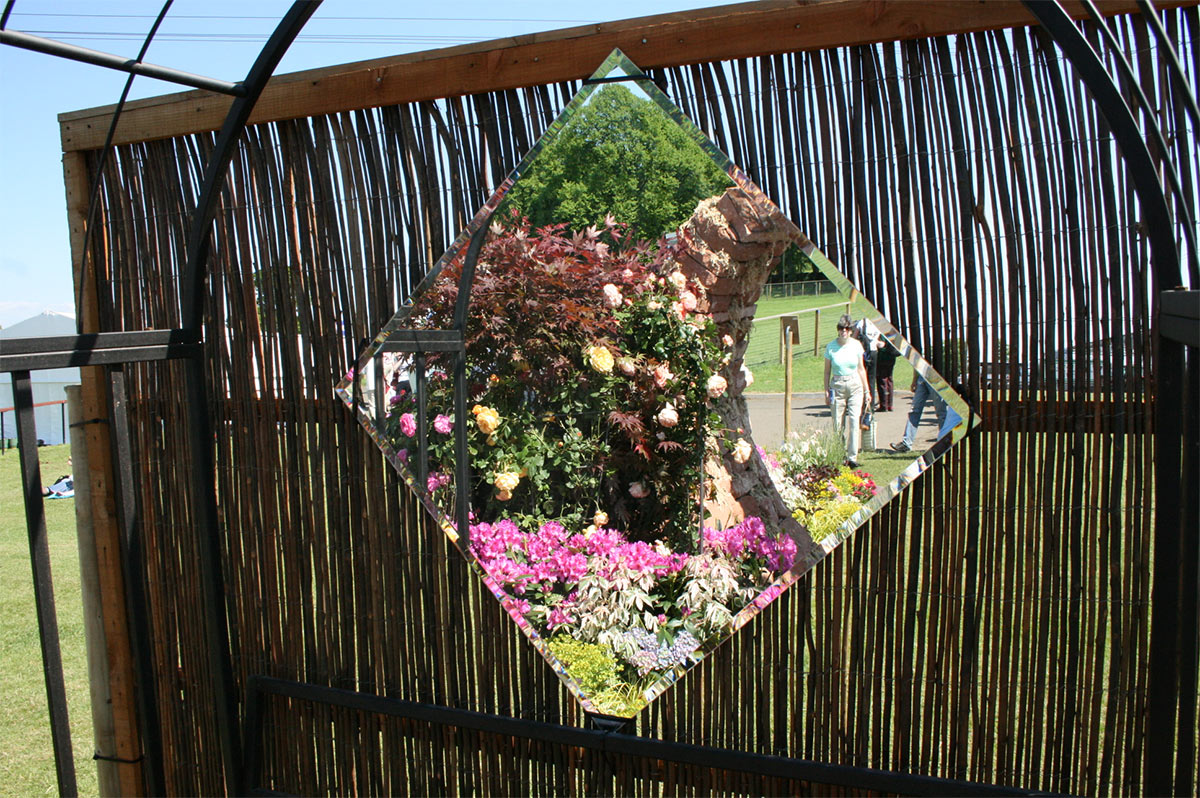 Any graphic designer will tell you that mirrors are a brilliant secret weapon for making any given space look bigger than it is. Whether anyone really notices the mirror or not, having one mounted on a fence or living wall will make the whole garden feel more spacious and breathable. It will also reflect sunlight into the darker corners of the garden. Anyone with an urban, walled garden will know how gloomy it can get out there during the winter. Obviously, the mirror itself is going to be a matter of taste. However, for mostly paved, walled gardens, I recommend going with a long sheet mirror with understated, minimalist borders. This will help maintain the urban look, and go well with any linear fencing or paving.