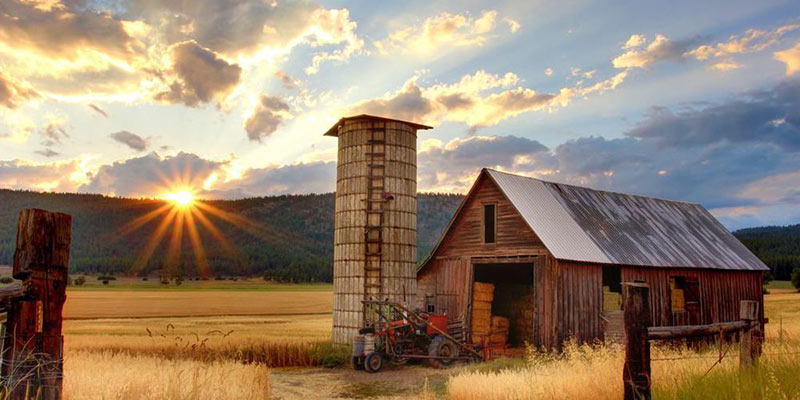 Installing an oil storage tank is a wise step for any home or business. Not only is it an efficient source of fuel, it reduces your reliance on outside sources and allows you to have greater control over the price you pay to heat your farm buildings or run your vehicles.
As the farmer, tenant farmer or land manager, you become responsible for ensuring that your oil storage tank meets the legal requirements once installed. Failure to do so can result in fines of up to £5,000 in a magistrates' court, or unlimited fines in the Crown Court.
It's therefore essential to understand the basics of tank installation and maintenance before you have one installed.
What is your tank for?
The first step is to understand the specific rules that will apply to the type of tank you are installing. On agricultural sites, there are different requirements for a tank that is being used for agricultural fuel (or silage, or slurry) than there are for farmhouse heating (which will count as domestic use).
Choosing a tank: steel or plastic?
Although plastic oil tanks are typically cheaper up-front, a properly maintained steel tank will last a lot longer and be more cost-effective overall. Steel tanks are less sensitive to sunlight, more robust when it comes to accidental scrapes or knocks and are much harder to break into.
You may still prefer to keep your initial investment down for your first tank, but be aware that the security and durability of a steel tank are unparalleled. SG Tanks, have been providing and installing tanks for agricultural clients for many years. For more information on installation and the range of tanks available see here.
Bunded oil storage tanks
Building regulations dictate that, in England and Wales, any oil tank with a capacity over 2500 litres must feature an integrated bund. When buying a tank for agricultural purposes, it's likely that it will fall into this category. If your tank does not, be aware that a spill pallet will still be required.
Bunds are the primary measure for protecting the environment in the event of an oil spill. If the primary container splits, the bund will hold the contents of the tank. For this reason, a proper bund will hold 110% of the capacity of your tank and must be routinely cleaned and kept free from excessive moisture.
Informing the Environment Agency
You will need to inform the Environment Agency at least 14 days before installing a new tank, either by calling them or writing to them. Your notice will need to include your contact details, the type of store you're proposing and the exact grid references of the location it is going. You will also need to send a site plan of the structure and its design specifications (including a copy of the manufacturer's guarantee). Additional information may be required.
For more information about positioning your tank, you can find legal requirements on the OFTEC website.
Maintaining your tank
In order for your tank to last as long as possible, careful planning and routine maintenance is required. This includes:
Always using an experienced professional installer to fit your tank
Prepare a suitable base and housing for your tank
Arrange annual inspections by an OFTEC-registered engineer
Ensure that valves, openings, pipes and gauges are accessible for inspection and maintenance
Keep the tank area free from overhanging branches and other debris
Carry out regular checks for wear and tear
Monitor condensation levels
Deep clean the tank every five years with a complete pump-out
What are the risks associated with oil tanks?
The most common issues with oil tanks typically arise from a lack of proper care. The biggest concern is always complete tank failure, resulting in a huge environmental impact that is costly and time-consuming to remedy. Fortunately, this rarely happens as long as the tank is regularly checked for damage, as warning signs are fairly easy to spot.
A smaller leak is much more likely to occur, usually where pipes or other fixtures meet the main tank. Positioning your tank so that all external features can be easily accessed is the best way of preventing this from happening. This makes it easier to fill without spillage and means that inspection can be carried out without obstruction.
Vandalism is the other main threat to an oil storage tank, particularly just after it has been filled. Installing the tank within sight of the property, fencing it off so it is out of sight from the road (and from general access) and making sure it is overlooked by a motion-triggered security light will all help to deter thieves. You should also check your insurance policy to make sure that the tank and its contents are covered.