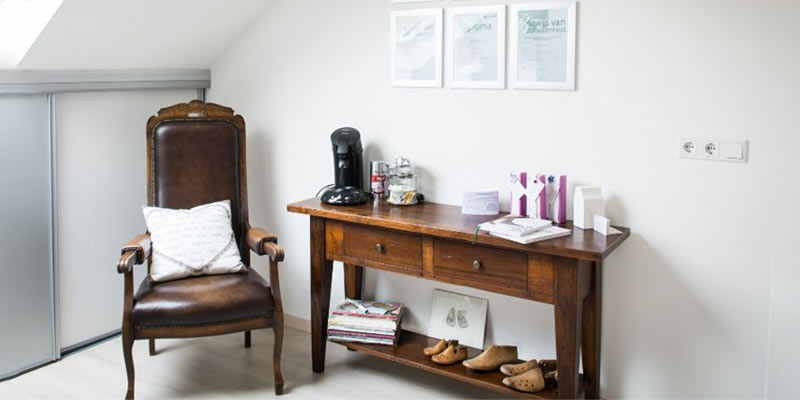 Thinking about upgrading your spa equipment this year? Maybe to include more techy gear and new spa chair models into your salon to offer your customers more comfort as you work on them. As a business that is all about beautifying your clients, you want to work extra hard to have your customers looking dashing and comfortable as you work on them. And a new set of pedicure chairs are exactly what you need.
Pedicure chairs come with tons of benefits both to you, your business, and the customers. The chances are high you will witness a boost in your business sales with some good pedicure chairs. Try it out and see how it works out for your business.
Here are some benefits that having good pedicure chairs in your spa comes with and what other ways they can affect our business.
1. Investment
Brand-new pedicure chairs are a considerable investment for any spa. The upside about buying new pedicure chairs is that they come in different costs. So, you can always get one that suits your budget. Even though they still come with a considerable price tag, if you are really looking to boost your spa business, this is the one sure way to do it.
Another excellent reason to get new pedicure chairs is that they offer a return on your investments in the long run. Having new pedicure chairs in your spa helps make both you and your customers about your business. Your clients will always want to get their pedicures from your spa. Not to mention that clients will also be more willing to recommend your spa to other people which mean more sales.
That itself should make your pedicure chairs investment worthwhile. It is, however, true that new chairs will lead to some added expenses. But over time, you realize that they reduce your overall maintenance costs as old chairs demand more maintenance even to function as well. What's with all the regular maintenance and repairs which end up being costlier than the new pedicure chairs? You will not deal with any such problems with the new pedicure chairs.
2. Looks
Aside from the investment part of the pedicure chairs, they also look flashier and pleasing to the eye. And this will work greatly in your favor as most people tend to assume and possibly judge how your spa looks and the services offered through the condition and look of your spa chair.
So, never assume that as long as you have a spa chair that is functioning well, everything is alright. After all, who wants to wit on a chair that looks dirty and unkempt? The idea itself demeans the purpose of a spa.
Choosing to replace the older spa chairs with new pedicure chairs will have your spa looking fresh and clean. The chances are high that doing this will possibly even get new customers coming your way.
3. Warranty and durability
New pedicure chairs now come with warranties that you must check before you make any purchase. You would be wise to look for the pedicure chairs with the longer warranties. Some companies offer warranties of up to 10 years which is just awesome. It only means that you might not need to replace your new pedicure chairs for that amount of time. And that itself makes the pedicure chairs a worthy investment to venture into.
In most instances, with proper care and maintenance, pedicure chairs last for a lot longer than the years set on their warranties. This can save you any hassle of having to look for a new spa chair any time soon. You should be contented to have at least off of your pedicure chairs. And that is exactly what the current spa chairs guarantee.
The modern pedicure chairs are more durable and easier to maintain, especially the ones made in the US. Currently, many companies offer a great range of spa chairs that you can choose from. If you are looking for excellent quality and durable pedicure chairs, then it is best you do your homework first before you make any move to purchase one.
4. New features
This is also another reason you need to look into getting new pedicure chairs into your spa, and soon. Modern pedicure chairs come packed with awesome new features that work to make both you and your clients comfortable as you work. Most of the new spa chairs, for example, now come with shiatsu massage instead of the traditional vibration massages.
It is no secret that you will offer your clients better services with the help of the modern pedicure chairs. And this, in turn, will attract more clients to your spa which is essentially the main purpose. It only means more sales and profits for the business.
The modern pedicure chairs also some with pipeless jet systems and discharge pumps for the chairs without necessarily pumping them manually. Not to mention the storage spaces on them where you can easily store all your pedicure equipment with ease.
All these features aim to make your job easier as you tend to your clients. And also have your clients feeling comfortable enough as you service them. At the end of the day, you have satisfied customers. And as we all know a satisfied customer is a returning customer. Plus, it is highly likely that a satisfied customer will return with more friends which means more business for you.
So, look for the perfect pedicure chairs that have all the features you need in a pedicure chair. Features that will work to make your pedicure more efficient and quicker.
Final thoughts
It is evident that new pedicure chairs come packed with more benefits than spa owners realize. If they knew about all these amazing benefits that modern pedicure chairs come with, they would not hesitate to get some immediately.
Do not hesitate to venture into this amazing investment and purchase new spa chairs for your spa if you can. After all, it benefits both you, your business, and your customers which is the primary goal of having a business in the first instance.