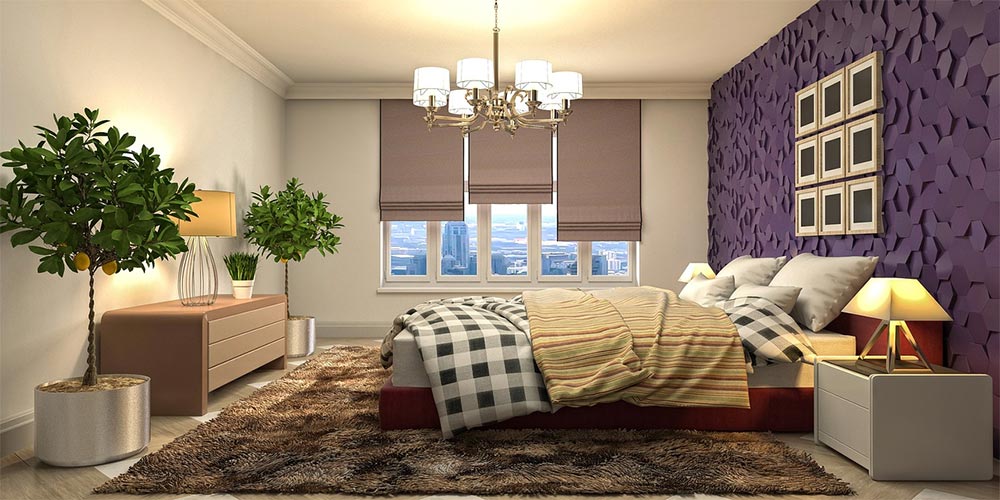 It's often said that home is where the heart is. This sentiment rings especially true when it comes to interior design. The interior of your home can tell a lot about you and how you want others to see you. After all, this space reflects who we are more than any other part of our lives.
It is a well-known fact that interior design can make or break the home experience. A comfortable and visually pleasing interior design is crucial for increasing your property value, improving your living space, and creating an excellent environment to live in. Therefore, you need to make many considerations for your home's interior design to give you the best home experience.
For example, if you want to see a significant improvement in your home, you can install Heritage Hickory wood floors to create a warm and inviting atmosphere. This type of flooring is easy to maintain and will provide you with a home experience like no other. There are more things you can do to improve your home's interior design. Read on to know more about them.
The Importance of Interior Design
Interior design allows homeowners to make positive changes to their homes. With interior design, you can create the right atmosphere for every moment of your life, whether entertaining guests or creating a relaxing space to watch television after a stressful day at work.
However, interior design is not just about aesthetics-it also has functional benefits as well. By improving your interior design, you're investing in your home. A good interior design enhances the value of a property and makes it easier to sell or rent out when you're ready to move on.
In other words, interior design has many benefits for homeowners, including increasing potential home resale value and improving its occupants' overall home experience. Therefore, homeowners should not hesitate to invest in their home's interior design.
How to Improve a Home's Interior Design
There are so many ways that interior design can improve your home. For instance, interior designers recommend that homeowners utilize their wall space by hanging large pieces of art or family photos to create the desired feel in a room. Wall decor is one way to make an interior design project come together because it offers another layer of decoration and style while also adding color to a room.
Another effective way to improve interior design is to use light fixtures. Light bulbs are an inexpensive way to add some color and shine while also adding a touch of elegance due to their reflective quality. You can also invest in bigger windows to let in more natural light, which can brighten up your home significantly.
Adding indoor plants, an aquarium, or an indoor pond can also give your interior design a nice boost. The addition of natural light and wildlife can give any home more character while also adding to the decor. Coming home will be more exciting for homeowners because of the improvements to a home's interior design.
Finding the Right Interior Design Style for You
There are a few factors to consider when it comes to finding the interior design style that is right for you. One of the most important things to think about when designing the interior of your home is personal taste and preference. Some interior decorating styles can be adapted based on your tastes, while others aren't as flexible because they may not appeal to everyone's preferences.
Therefore, you need to make sure that the interior design style you choose is one that you will enjoy. After all, your goal is to create a home interior that you enjoy living in.
Working With an Interior Designer for Inspiration and Ideas
When it comes to interior design, there are many styles to consider, like contemporary, modern, or shabby chic interior decorating ideas. When choosing which interior design style works best for your home, doing some interior decorating research is a great idea.
You can also work with an interior designer so that they can help you choose the interior design styles that will work best for your home. However, there is no reason why you cannot learn interior decorating skills on your own so that later on down the line, you are prepared to do interior design planning by yourself. The internet provides lots of interior design inspiration and ideas-and all of them are free!
Investing in Your Home's Interior
Many interior decorating styles are equally appealing to most people, so it really just boils down to personal preference when choosing which style is best for your home interior design project. Some of the most popular interior decorating styles include modern, contemporary, and traditional designs.
If you think that working on your home's interior design is challenging, you can always work with an interior designer. Just make sure that you are aware of the interior designer's design style to agree on common points. This way, you will be satisfied with the results down the line.