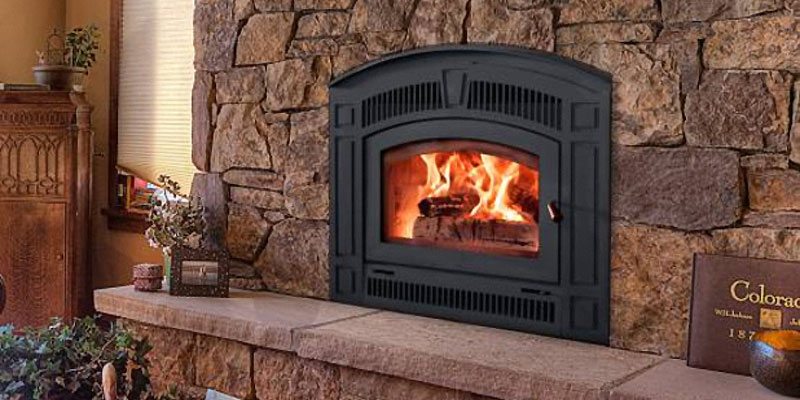 Cold winter season finally started to welcome us. Let us also ready to welcome the cold for the longest time. Obviously we all want to keep our home warm and cosy during snow season. Why don't you think about a fireplace for your living room? Generally, families are spend most of the time together in the common or family room in front of media centre. So for the longest time, fireplace with nice cosy fire can be your first choice during winter season. Whether traditional or modern fireplaces, how safe fireplace are environmentally as well as physically? Here are 3 benefits of having the best electric fireplace at your home.
Energy efficient are electric fireplace: One of the most effective and efficient ways electric fireplace to heat room without much struggle. In less than two hours, efficiently electric fireplace heat rooms more faster than traditional fireplace.  It does not take much energy to run these installations. To heat the rate of almost 99%, the units change electric power directly. This makes them as eco friendly as they get. Electric fireplace installation cost is very low. It comes with energy efficiency design and features when you buy your unit. And then you can go ahead and figure out where you set up your electric fireplace strategically.
Effectively heat the room: It`s pretty simple that, heating your room with using a fireplace. If you choose a elegance electric fireplace it become more stylish on your home. Using a fireplace to heat a bedroom or living room isn't an exact science, but it starts with air flow. There are loads of ways to make your home air flow. It makes any room warm enough for comfort. Neither it necessarily overheat the room, nor make it any less effective. Even it saves people from having overdress whilst indoors. It makes the cordial temperature. Also it  gets the job done while saving energy costs.
Eco-Friendly and Safe: One of the main advantage of using the best electric fireplaces are that they are safer and more environment friendly. There is no wood that needs to be chopped down and no gas that has to be used to get the heat with the fireplace, just you have to do is plug in and turn on the fireplace switch.
While wood and gas burning fireplaces can throw fumes and other potential hazards. But electric fireplaces are phenomenally safer choice especially with children around. Usually it keeps glass and walls cool even when on. Another additional safety feature is the glass cover. Moreover to being more eco friendly, electric fireplaces will also not contribute to any smoke being infiltrated in the room, and  keeping your environment safe and clean.
How safe fireplace heating system is: If you follow some basic rules, you can safely enjoy your fireplace heating system for years to come. When on the fireplace switched the heating element is hot. avoid bare skin touching the hot surfaces. Keep anything that can burn at least three feet away from heating equipment, such as furniture, clothes, bedding, pillows and curtains. The air has to move freely, so never block the fresh air intake or the hot air discharge vents. Keep small children and pets away from the fireplace when electric appliances are operated.
Consider using a physical obstacle to keep children at a distance. Make sure that electric heater is always unplugged when not in use. Don't insert  possibility of external objects enter the appliance any exhaust or cooling hole as this can cause electric shock, fire or damage to heater or insulation. Before you sleep, make sure your fireplace fire is cold. Do Not close the damper with hot ashes in the fireplace, the fire will heat up again and toxic carbon monoxide can spread into the house. A smoke detector could be installed in every room where there is a fireplace for your family's safety. This gives you peace of mind if you snooze or go outside while the fireplace is switched on.
Which fireplace is the best for living room?
Adding a fireplace into the living room not so difficult. But the problem is choose the suitable one for your living room. There are three different types of fireplaces to choose from including wood fireplaces, gas fireplaces, and electric fireplaces.
Do you know electric fireplaces can make any home a unique look at a low cost compared to a wood or gas fireplace. If you want to decorating your living room with modern way, a best wall mount electric fireplace is the perfect option. This will give you plenty of room to arrange the furniture so that wherever anyone is seated, everyone can enjoy the sight of the fire. Even in a small room you can feel it bigger. If possible set up the family photos on both sides of the fireplace, it will create a welcoming ambiance for visitors. In addition, to drawing attention to the fireplace, you will also add color. It will help cover the blank space on the wall.
Clearly, an electric fireplace can provide all the supplemental heat you need, reduce your influence on the environment. It meets almost all standards that usually a person for when considering a furnace installation. Cost and energy efficiency, maintenance, relatively affordable, eco-friendly and safe for children. Though some minorities dislike this, but I'm assured that it's one of the best investment for you house.