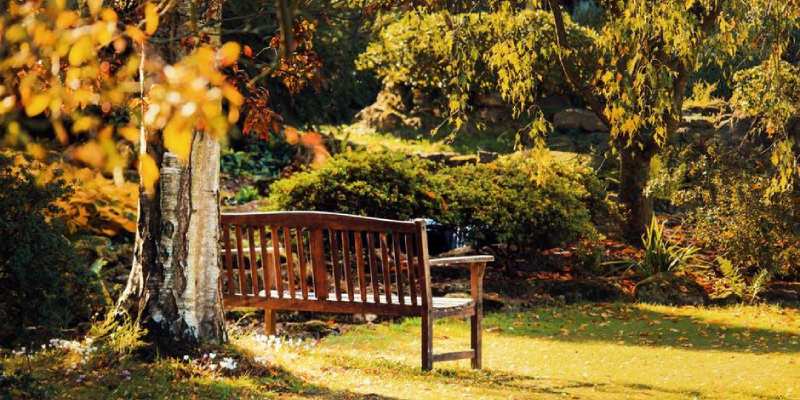 Are you looking for ways in reducing the dramatical rise of your electricity bills? It might seem like saving energy is only applicable inside your home, but they offer more than that. Landscaping can make your garden more inviting and cozy while reserving essential natural resources.
For example, sitting under a tree and enjoying the shade offers you a refreshing escape on canicular days. Landscaping in your garden can create a summertime haven for your home. It improves your home's comfort and decreases the energy bills throughout the year. Here are some simple ideas to cut your heating and cooling costs while giving your garden a fresh look.
Using Plants for Shade
The most cost-effective way to lower the cost of your home air-conditioning is through landscaping. Adding energy-efficient landscaping to non-shaded yard creates remarkable savings.
However, you should consider what trees you should plant to support your shade needs — as such, planting deciduous trees like hickory, oak, and maple will cast welcome shade and block solar energy mainly through spring and summer.
Additionally, trees with sufficient height and age can supply enough shade to lower the temperature of your roof and walls up to twenty degrees. The trees you plant should be 6 and 8 feet tall, and if they are adequately taken care of, these trees can shade your roof within five to ten years.
Landscaping to Reduce Water Usage
Maintaining an attractive and healthy garden or yard while conserving energy is quite difficult. It requires a great deal of time, energy, and resources to keep it looking good. Understandably, xeriscaping is the best option for this. Xeriscape is a kind of landscaping with plants that use less water.
Doing xeriscaping can lessen the use of outdoor water by up to fifty percent. By this, you can save time, save water, save, energy, and save money. It also saves landfill space and decreases air and noise pollution.
You can't go wrong with xeriscape because it creates an attractive and healthy landscape and it saves water to boot. The concept of this kind of landscape design makes use of low water use plants, good planning, efficient irrigation, and proper maintenance.
Block the Wind with Evergreens and Protect your Windows
Placing bushes or evergreens can provide excellent windbreak during winter months and cold days. To do this, plant a combination of shrubs, trees, and bushes together to block the wind right from the ground and to the tops of the trees.
For protecting your windows, a window awning can keep the sun from coming in through the windows which can minimize solar heat gain. You should also consider using an adjustable awning so you can rotate and roll them up during winter days to make way for the sun to warm your house.
Changing Your Landscaping Habits
One component of making your garden into an energy efficient one is through landscaping. It is not easy conserving energy, and it takes a long process. If you want to ask for a quick solution for your energy costs, Astral Energy LLC and other energy providers can help you with your energy problems.
Indeed, changing some of your habits can keep and save a considerable amount of energy, money, and specifically water. For instance, you should water wisely and water deeply. You should water only when the plants need it. Also, to promote healthy growth of the grass, mow higher and more often, mow your lawn once in a week when it is growing season.
Takeaway
By setting a little forethought into landscaping, you can drastically have an energy-efficient garden or yard. Going green isn't that hard, and it can have extraordinary benefits. Having a green and captivating landscape at your home is a little step towards being more viable and supporting the movement of environmental conservation.