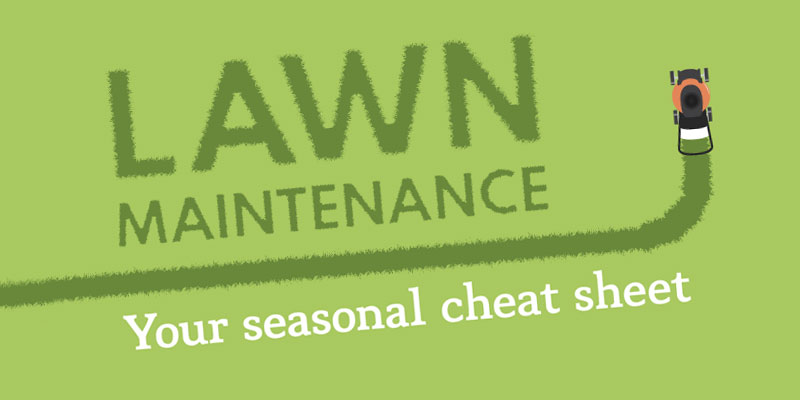 When it comes to keeping your lawn looking its best, a lot of it comes down to good timing. Use this handy cheat sheet to know when is the best time to feed, mow, rake and water your lawn.
The infographic comes courtesy of Heiton Buckley Builders Merchants. Be sure to check out the short video at the bottom for even more lawn care tips.
Click the image to view the full size version.

Lawn maintenance video
See also: