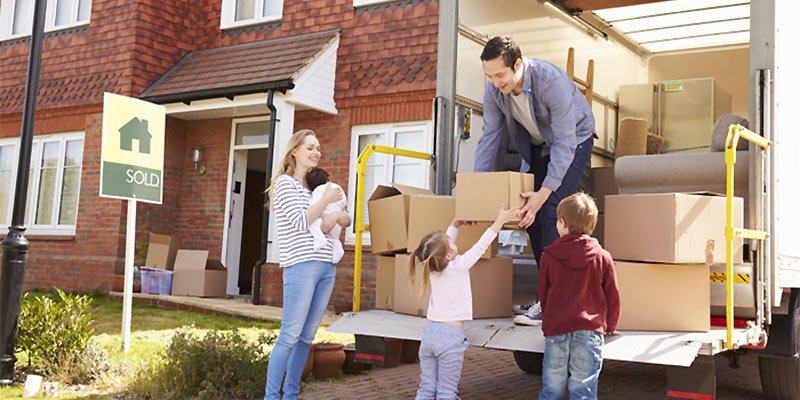 Moving home is never easy, let alone moving from one country to another.
Not just in the sense of packing and moving stuff but also in an emotional way. You left your country for studies or job purpose years ago and now you are moving back, still, it is hurting. Where you are happy for being back to live with your family there the thought of leaving the place where you spend a lot of your precious time makes you sad.
Life is the name of move on and eventually, you have to. With your mix, happy and sad emotions what makes you even stressed are two things. The first one is a long journey which could be tackled by taking rest for a few days while the second one is what you can call the actual problem.
Moving house from one place to another is nothing but a real issue whereas you are dealing with its next level. House removals are much simpler than sending simple cargo and it is definitely not everybody's job. It needs a lot of expertise and perfection while shipping whole house holding stuff from one country to another.
There is no need to be worried at all as there are many cargo companies who are ready to hold your hand in this hectic phase of your life. They not just offer their services in economical rates but also deliver you all stuff safely and on time.
The best way to move your belongings internationally
Building a house is not every month or every year job nor purchasing costly house holding things. Which is why it is necessary to take care and be worried about your all stuff while shipping it internationally. There are two ways with which you can send your complete house holding stuff safely all across the world.
First one is air cargo while the other one is sea cargo service. Both services are best at their work but definitely, there are the difference not just with their working procedures but in their charges as well. What else is different is their delivery timing.
Air cargo is safe and swift while sea cargo service is safe but not swift. It is suggested that if you are not in hurry to receive your house holding stuff on the other side use sea cargo. Reason for recommending sea cargo is the lowest charges as compared to air cargo.
It could be four times lesser than air cargo but you will get your stuff with four-time greater delay in delivery. Usually, by air cargo, you can get your cargo maximum within a week while by sea cargo service it will be late and probably it could take a month or one and a half month.
Air cargo service for international home removals
Air cargo service is undoubtedly the safest, secure and swift way to send personal belongings, house holding stuff and kitchen appliances from one place to another with no matter you are sending your stuff from one state to the other one or internationally.
Where it is that much beneficial there it has some issues as well. Well, no need to be scared as it is just its charges. Air cargo costs a bit higher as compare to sea cargo and obviously there are reasons.
Using sea cargo to move internationally
Sea cargo service is way more economical as compared to air cargo service but via sea shipping, you have to wait a lot for your stuff on the other side. Either than that sea cargo is really perfect for sending cargo and other house holding stuff. It is economical and you can send complete house holding stuff in one go.
Yes, it is true, you can send your electronics like LCD, LED, music system and home theatre, appliances like oven, dishwasher, washing machine, hobs, refrigerator and hoods, pallets, boxes, barrels, groupage and many other things like books, documents, clothes and many more.
Few things are prohibited to ship internationally from both sea and air cargo services like laptops, mobile phones and things with lithium-containing batteries. Incidents of blasting batteries are noticed last year which is why only reliable cargo companies are allowed now to ship such items.
How else is sea cargo useful for moving internationally?
It is not just low rates but sea cargo is really beneficial in many other ways. What about your ride? Your bike, van, car or truck whatever you used for transportation. If you are doing business or running any small or large industry what about its machinery?
If you thinking about selling your vehicle and machinery you are taking a wrong decision. You can send your vehicles like bikes, van, truck or tractor by sea cargo service as well as heavy industrial machinery.
For shipping vehicles internationally sea cargo service facilitate its users with RORO (Roll on Roll off) facility. With which your vehicles will ship anywhere across the world safely.
FCL and LCL container shipping service for shipping house holding things internationally
FCL (Full Container Load) and LCL (Less than Container Load) facilitate you certainly in order to ship your stuff across the world. You can hire one, two or more full containers if you have a lot of stuff by FCL container shipping service. If you have a small amount of stuff like office or workshop things you can use LCL container shipping service.
In FCL container shipping service as per its name, you hire a complete container for your stuff along with cargo insurance as there are two sizes of containers 20ft and 40ft available as it is the standard size of containers, while in LCL container shipping you have to share the container with the random consumer.
In both FCL and LCL container shipping services your precious stuff is safe and secure.
A door-to-door cargo facility for both air and sea
What else is best? The door to door cargo service is the best facility, shipping companies' offers for their customer's ease. It really will reduce more than half of your stress. All you have to do is just pack your whole stuff properly and after that "Nothing". Yes, it is amazing I know. Cargo Company will pick your whole stuff from your door and ship it to the other side.
This is really the most convenient and reliable facility for those who are shifting their home internationally. There are so many other things to do, just pack your stuff, hire a cargo company and rest of procedure is their concern.