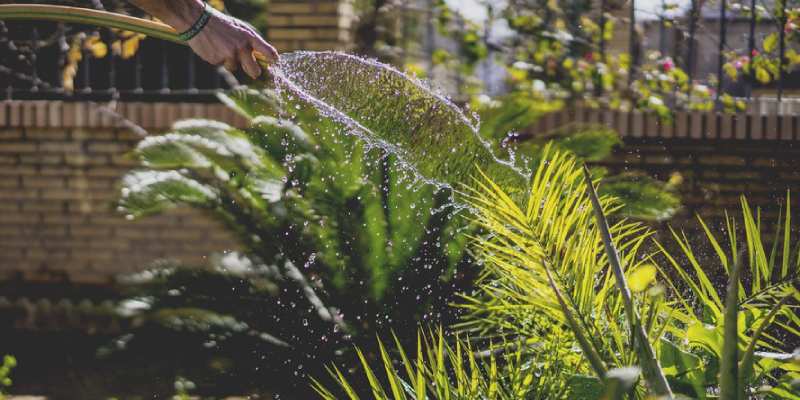 You want to leave your apartment behind and move to a dream house where you'll have all the space and freedom you've always wanted, but you're still weighing up the pros and cons of such a big step. Perhaps what concerns you is the financial aspect of it all and how it will affect your current lifestyle, or maybe the maintenance that comes with owning more space, both indoor and outdoor. Worry no longer – there are ways to manage a reasonable investment in your dream home AND keep maintenance costs to a minimum, especially when it comes to that big backyard you've always wanted.
There will be signs telling you it's time to move which you really shouldn't ignore. Your family might be expanding, or you need more space to entertain or do work from home. Very often you can't customize your space to your liking, and even though somebody else takes care of the maintenance and yard work, you're still missing that private piece of the outdoors you don't have to share with anyone other than your family and friends.
If you are renting, you're well aware that it's a never-ending game even if the amount you are paying seems reasonable. A mortgage on a home is a solid financial investment into your own and your children's future. You'll know that the monthly amount isn't just disappearing, but going towards a visible goal. If you own an apartment and you'd rather not sell it, you should calculate the equity and use it as a deposit for your endeavor.
Either way, now there's no stopping you from getting that backyard. The trick is making it functional enough so the free time you were hoping to spend enjoying it isn't spent on mowing the lawn or weeding out your flower bed.
No-mow lawns
Believe it or not, there are certain types of grass that do not reach mowing height. Ever. If you prefer not to trouble yourself with any maintenance when it comes to that green surface, you can always go with an artificial lawn. Fake grass these days has advanced so much that it looks and feels as if it were the real thing.
Flower power
There's absolutely no need to give up on having flowers in your garden if you do not have a green thumb. Rubber mulch is an excellent way to keep your flower beds weed-free. It's safe for pets and it really does last for years. While you would have to replace regular mulch annually, this is a much cheaper option.
Heard of xeriscaping? It's the practice of using drought-resistant plants like succulents and ornamental grasses. It reduces water use by at least 50% and looks stunning throughout the year.
Rocks aplenty
Not interested in the green at all? Try rocks. Decorative pebbles and boulders will add a unique touch, and you will certainly get a more rugged and natural look. They are a long-lasting design solution and they do not attract any pests.
And what about your needs?
Not all space should be reserved for greenery. Think about how you like to spend time outdoors – do you like to entertain, read books and relax or maybe even go swimming? Having a big deck means less grass and more space to relax. Make a sound surface for garden furniture, comfy enough to accommodate your family as well as your friends.
So you see, there's no need to fear that caring for your outdoor space will gobble up all your free time. There's much beauty in the simplicity of low-maintenance ideas. The main perk of having a house is enjoying the garden so make sure you do.