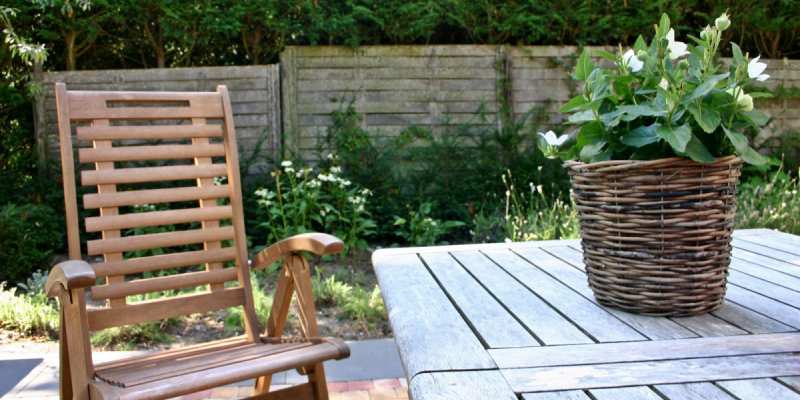 Gardens are symbolic to tranquility, peace and enchantments. They can easily transform your day on any given day as you can relax in your lawn anytime. In fact, spending a bit of time every evening in your garden will give you complete rejuvenation.
However, you can't always go there and lounge on the lush landscape and this nook of your home should be adorned with some of the most appropriate garden furniture pieces. In the same time exterior and interior designs of a house is equally important, here are some best interior trends to watch out. If you are able to pick the right furniture for your garden, it won't just enhance the beauty of your lawn but will also give a comfortable place to have an evening chatter with your family. The choices are widespread and you can go for anything from cane, plastic and wood to teak furniture available in different shapes, sizes and colors.
Let's explore each of these possible choices in more detail!
Wood Furniture For Garden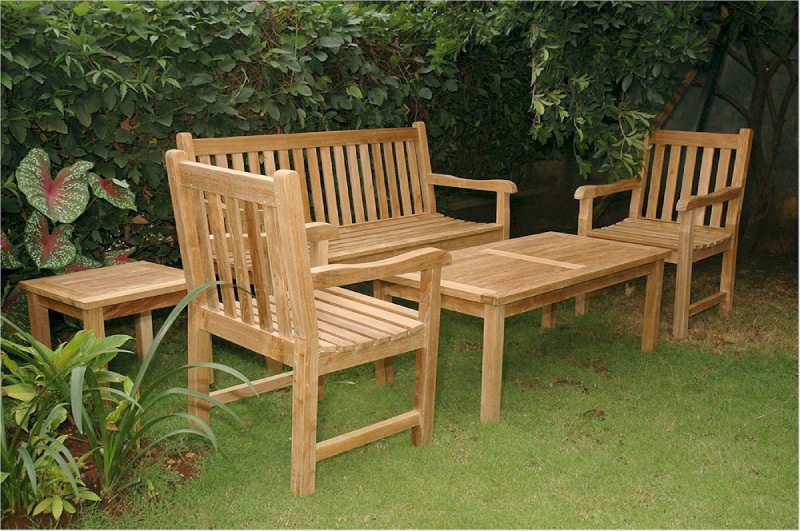 When planning to buy wooden furniture pieces for your home's garden area, it would be a good idea to go with cane, teak, oak and mahogany furniture pieces. For some classy sophistication, teak furniture makes a perfect choice. Even though it's a bit on the expensive side, but when you spend a few bucks extra on this type of furniture, you're getting durability in return. The teak wood is long lasting and waterproof which makes it a perfect choice for any open space, let alone garden areas. So, even exposing this furniture to natural elements won't really do any harm to its elegant look and feel.
On the other hand, if you are planning to buy something that is lightweight, Cane furniture would make the best choice. Cane is often used in making a variety of furniture items such as benches, tables, and chairs and you can choose any of them in your garden. Just pick an elegant design. Furthermore, this type of furniture doesn't have high maintenance cost either and can be cleaned and relocated anytime quite conveniently as well. It usually makes a perfect choice for conservatories and because of its lighter weight, it can be moved around easily.
Another good choice in wooden garden furniture is Rattan furniture. It really makes for some of the most classic furniture pieces for lawns and gardens. The wood is quite resistant and can tolerate all sorts of weather conditions.
Plastic Furniture For Garden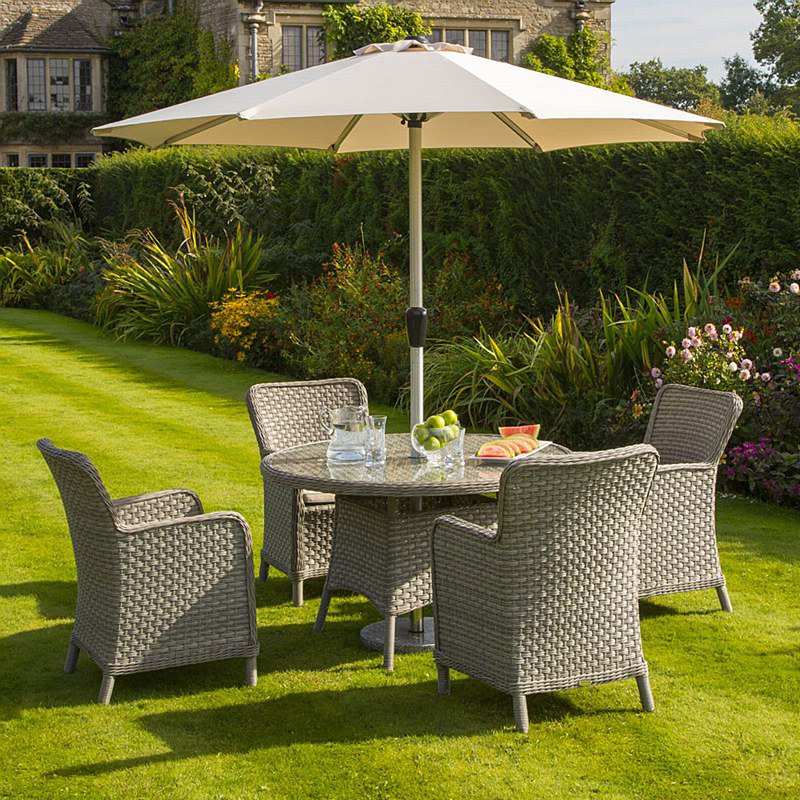 When looking for something that isn't just sturdy but also cheap as well, plastic furniture pieces make for the best choice. Obviously, plastic can withstand all weather conditions and you can buy plastic furniture in all sorts of bright colors such as pink, green, blue, etc. The furniture pieces are light in weight and they do not really need much of maintenance either. One downside, however, is that it may not be too comfortable as compared to wooden furniture pieces.
See also: Where to go if you need garage door repair
Other Options
If you want something sturdy and with some aesthetic appeal, you also have the option to go with aluminum and wrought iron furniture as well and it will complement your garden space rather nicely. It is quite durable and robust and can stand the test of time.
Proper Maintenance Is Necessary
Regardless of the type of furniture being chosen, just ensure that you maintain it well. Check for any kind of repairs that may be needed and address the issues in time so that your furniture pieces may last longer. Furthermore, you may need some maintenance off and on to keep the furniture pieces looking as good as new.
Finally, just ensure that whichever type of furniture you're going to buy for your garden will further amplify the beauty of the place. When you make the right choices, even the most ordinary landscapes can be turned around instantly and they start looking as pleasing and beautiful as ever. So, make sure that you not only go for something that can last longer but is also quite pleasing aesthetically.