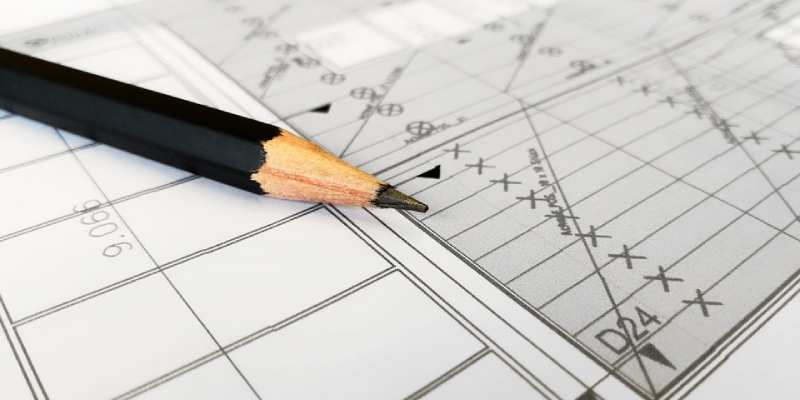 The emergence of floorplan layout and interior design applications over the last few years has provided a fun and interactive way for designers and their clients to plan spaces together. If only landscapers could take this process outdoors.
Well, they can – and have! And you should too, because as we've seen among 2019 landscape trend reports, the same younger, more tech-savvy people utilizing those digital planning tools are now buying homes.
With new homes come new landscaping plans. Millennial homeowners want to have green spaces with low-maintenance outdoor solutions that are both aesthetic and functional, and they're embracing those quick, cost-effective tech opportunities that deliver.
You can take your service offerings to the next level this year by incorporating deliverables from an online site plan business. Here are five ways using an online site plan company to create plans will really wow your potential landscaping clients this year.
Real Time Data Showcases Your Vision
The best of these companies utilize a combination of the most up-to-date satellite imagery, GIS information, county parcel maps, and other public information sources in order to plot property lines, lot dimensions, primary structures, and the measurements among them. This creates the base layout for you and your client to develop a plan that lets them visualize their ideas and allows you to showcase your ultimate vision for their outdoor space.
Less Time Planning, More Time Executing
One huge advantage of using an online site plan company is your turnaround time. Essentially, once you've selected a plan and submitted the client's address and any additional documentation, you will receive a digital draft of the site plan the next business day to share with your client. Some businesses can even get you a plan in less than 24 hours, though you'll likely need to pay a minimal fee.
Because their staff utilize real-time data, there is no need for a physical site visit, which could otherwise tack on days, weeks, or even months to the planning process. All communications and deliverables occur online, which saves a ton of planning time.
Professional Services at a Winning Price Point
In the past, one of the big sticking point of offering a site plan to clients was cost. In most scenarios, creating a site plan meant using a licensed architect or engineer. Unfortunately, they tend to be expensive.
As in putting together a site plan would likely cost upwards of $1,000. For many clients, that price made site plans seem like an unnecessary luxury. If they didn't absolutely need it, they wouldn't get it.
That's the beauty of using an online site plan service, though. There are plans out there that are under $100, and even many of the most detailed ones are under $200.
At that cost, it's a lot easier to offer it as an extra tool or part of a larger package without scaring customers away.
If there are specific details a client wants that aren't included in one of the standard packages, most services offer add-ons. Just make sure you review the available options before ordering the original plan. That way you can include everything the client wants and make sure the quote accurately reflects the cost.
Creating Long-Term Relationships
What if you have clients with larger, more involved planning who want to break up their landscaping projects into phases?
Offering a site plan at each step along the way is a great way to let them see how the project has progressed as new elements are added and changes are made. Sometimes people don't quite realize how much work you've done until they see it laid out in front of them.
Additionally, creating a site plan at each new phase provides the client with the opportunity to step back and look at the big picture again. This can help them to catch potential problems ahead of time or potentially even realize that they do have the room to add that extra element they initially decided against after all.
From your end, this enables you to cultivate longer-term client relationships while also offering the security of planning work schedules further in advance. That's a win-win.
Making Memories
Remember, your clients are creating long-term plans for how they want to shape and enjoy their outdoor spaces. Many of them could be buying their first homes or planting their first gardens. Or finally taking the plunge and making changes they've been waiting years for.
To you it's just a job, but to them it may be bigger than that. How many of your clients might enjoy framed or bound copies of their professionally drawn-up before-and-after (or just after) landscaping plans with their package?
Sometimes demonstrating the full potential of a home's landscaping requires more than just imagination. Providing clients with a professional site plan helps you create a high-end visual representation of the possibilities for a property's outdoor space.
Using an online service enables you to do this fast, and at a price everyone can appreciate. If you don't offer site plans to your customers already, this could be the perfect addition to your 2019 service offerings.