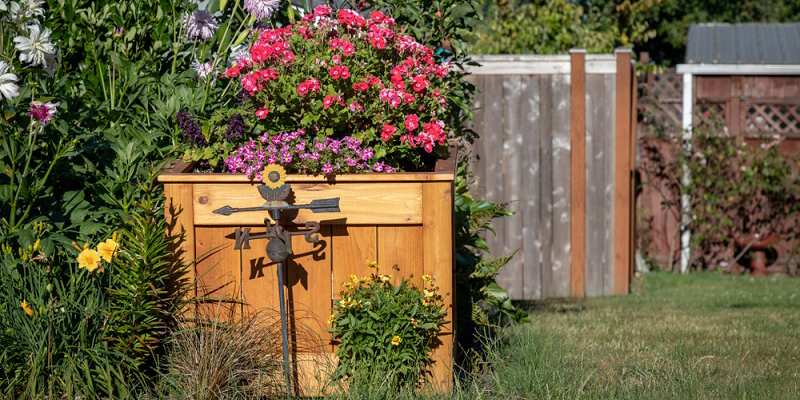 Wood planter box are the easiest and simplest way to cultivate your little farm without spending much. You can fill these wood planter box with soil and seeds, water them to watch them blooming in your planter box. There are different woods through which a planter box can be made to give different characteristic to the box. Wood is the right choice when it comes to using the planter box all the year round. There is proper drainage of water, and you can also paint a wooden planter with acrylic or poster colors.
What are the different woods used in wood planter box?
There are different woods which makes the planter box weather resistant, long-lasting, insect resistant. Any wood can be used to plant shrubs but there are some common woods which are usually used to make a sturdy wooden planter box and they are as follows:
1. Teak Wood
A commonly used wood for making outdoor planter boxes which is very resistant to rot and decay. This is lightly coloured box which is ideal for growing plants in a moist environment. If you are someone who is looking for an old aged looking wooden planter box, then these is one you should pick as the natural oil of teak wood protects the plants and turn the honey coloured box into a weathered grey colour without affecting the durability of the box. However, when you choose this planter, you must be aware of the price and the finishing. If you have a traditional home decor then the teakwood polish will go well with the aesthetic decor of your home.
2. Cedar
A lightweight wood having similar characteristic of Teak wood. Cedar is native to North America and is ideal for tropical climates – where there are both hot and cold days. Cedar is thermally coefficient thus protecting the plants at all temperatures. They are resistant to cracks, insects, bacteria and fungus thus protecting the entire wooden planter box from wear and tear due to physical or biological damage. The natural oil can change the color of the planter box to silvery grey and this can be protected by applying a coat of sealant to it.
3. Redwood
This is the most commonly and readily available type of wooden planter box. The redwood is sturdy, durable which can resists weathering and insect rot. If you notice any cracks, then you seal the redwood planter box. Protect the color of the redwood by painting it with redwood colored sealer, otherwise the color will change to silvery grey.
4. Cypress
Planting in a Cypress wooden planter box makes it resistant to fungal and bacterial growth. This wood produces natural oil which is the sole reason why this planter box is resistant to extreme climatic conditions and lasts longer. This wood planter box is available in different kinds of colors ranging from light to darker shades of honey which will change to light pewter shade when placed in outdoors. Cypress wooden planter box will enhance the look of your home and is quite easy to maintain. They are lightweight woods which are resistant to cracking and have high durability.
5. Pine
Wooden planter box made from pressure treated pines are chemically treated to give them resistance against fungal, bacterial and cracking. It is best to avoid planting edible plants in this chemically treated wooden planter box. Pine wood is quite soft to use hence it must be pressure treated to make them useful for planting.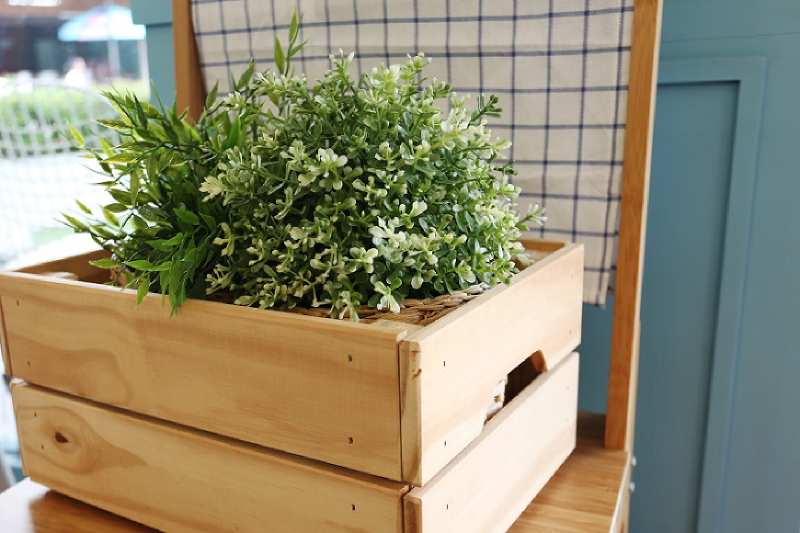 You can now choose wooden planter boxes that are heavy to keep them standing in your balcony. As an alternative you can also choose lightweight planters to be included as part of your hanging garden decor.