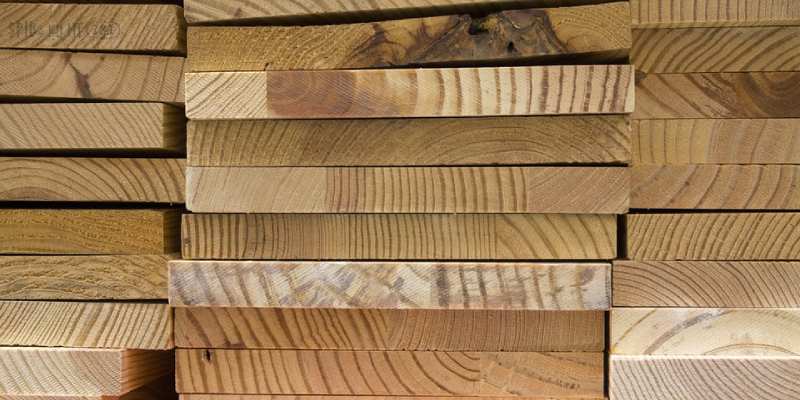 Timber is a strenuous and durable material, widely used in the construction industry. The material exists in different forms, all of which are used for a variety of applications.
Veneers
Timber veneers comprise of extremely thin layers of the material, which are produced by cutting timber with a rotary cutter. A huge piece is rotated against a saw or a knife, cutting timber into thin but durable sheets. These are then dried to form veneers, which are used for making block boards and plywood.
Plywood
Timber veneers are stacked together and combined using adhesive glues to produce plywood. The overall thickness varies from 6.0 mm to 25.5 mm. Pressure is applied against the layers at both low and high temperatures to obtain plywood. However, a different amount of pressure is exerted depending on the temperature level. Generally, if temperatures are around 150 to 200 degrees centigrade, a hydraulic press is used for making plywood. If production is carried out at room temperature, then a pressure between 0.7 N/mm2 and 1.4 N/mm2 is applied.
Plywood has many uses in the construction industry, the most popular of which includes ceilings, partition walls, doors, panelling walls and concrete formwork. Other than residential construction, plywood is also used in commercial buildings like temples, churches, auditoriums, theatres and restaurants because of its architectural qualities. You can find various plywood types and thicknesses, as well as different OSB sheet types at Cut My Plastic.
Fibre Boards
Fibre boards or reconstructed wood are timber boards in a fibrous form. Their main property is their rigidity, which makes them suitable for many construction applications.
Timber fibres are collected and heated in hot water for an appropriate duration. They are then moved into a closed vessel into which steam is pumped at a low pressure initially. Once a suitable period has passed, the pressure is increased suddenly, causing the fibres to explode, separating their natural adhesive. The fibres are then cleaned and spread out as loose sheets over a steel plate. Pressure is applied as they are pressed between two plates until a rigid fibre board is produced.
Fibre board offers excellent insulation to sound and is often used for private spaces. It is also used for wall panelling, partition and ceilings.
Impreg Timber
This kind of timber is either partially or fully covered in resin. Generally, thin sheets or veneers are dipped in a solution of phenol formaldehyde to fill up existing voids. The substance is then heated at 150 to 160 degrees centigrade.
Impreg timber is also referred to as sungloss, Formica or sunmica. Its properties include resistance against water, acid, weathering and electricity. Plus, it's durable and has a beautiful appearance which makes it ideal for decorative products, furniture and wood moulds.
Compreg Timber
This is similar to impreg timber, but treated under pressure, which increases its strength. The specific gravity of compreg timber is between 1.3 and 1.35.
Hard boards
Hardboard is made from timber pulp and has a thickness of 3 mm. Timber is first compressed and then developed in the form of a solid board with a smooth top surface and a rough bottom surface. Hardboard is further classified into three types with varying densities: medium, normal and tempered.
Glulam is used for constructing chemical factories and roofs at a swimming pool or stadium.
Chip Board
Chip board is made from smaller particles which are dissolved in resin and then subjected to heat. A moderate amount of pressure is applied to the substance to produce a chip board.
Block board
This kind of timber is used for panelling and partitions. Block boards comprise of stripes, which are usually the leftovers of a solid conversion process. These are glued together to produce a block board. The solid core is then covered with veneer.
Block boards have a thickness of 25 mm. If the thickness is less than 7 mm, the product is referred to a lamin board.
Timber Cladding
Cladding is a term used for components attached to a building to produce an external, no structural surface. This is different from those buildings in which external surfaces are formed using elements like masonry walls or render.
Among the types available, western red cedar and other softwoods are often used for timber cladding. They are knot-free, offering a natural resistance to moisture and decay. Plus, timber cladding can easily be painted or stained to produce a wide range of designs. Hardwood is another choice, but the former options are more durable.
Timber cladding is aesthetic, reusable and renewable, and hence, often used in the construction industry. Custom options are available that can easily be modified to offer a different set of features in terms of profile, fire resistance, grade and size. Plus, the product can be coated in any colour. Generally, timber cladding is laid in the following popular styles: square or feather edge, shiplap and grove and tongue.
Timber Battens
Timber batterns are often used because of the advantages that they provide. Not only is shade offered, but battens also introduce an architectural appeal, making any building look modern. The product requires very little maintenance and is an environment-friendly option.
Roof battens allow roofing material like tiles and shingle to be fixed onto the surface. They are used with metallic components. Wall battens fix siding materials and rain screens. Battens can also be used for spacers and flooring.
Laminated Timber Beams
Laminated timber beams, often referred to as Glulam, comprises of several different layers, which are bonded together using a moisture resistant adhesive. The resultant product is stronger and more durable than the smaller pieces from which it is manufactured. Glulam is often used for horizontal timber beams, vertical columns and arched shapes.
Flush Door Shutters
These are often used at entranceway in factories, featuring a hollow, cellular or block core.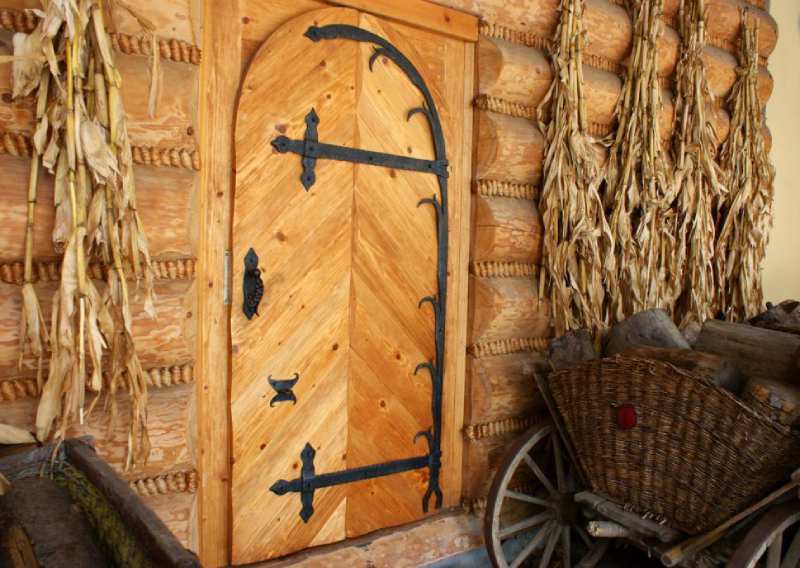 If you want more information on wood, timber and related products, keep following our blog!