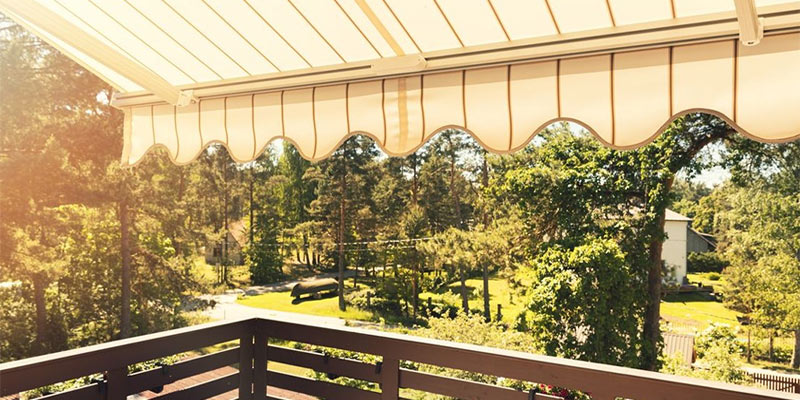 Australia is blessed with a pretty good climate, which is why so many of us enjoy being outside, whether it be surfing at the beach, or simply relaxing on the deck at home, for breakfast, lunch of for entertaining guests. Given that over exposure to the sun's ultra violet rays is one of the leading causes of skin cancer, being outside without a bit of shade for too long is not recommended, and then of course there are those days, when you would like to have lunch outside, but it is raining, making it a no go. This is where the awning comes into play, ensuring that we can enjoy time outdoors, without having to worry about the weather. Keeping the sun and the rain off of you directly though is not the be all and end all of the matter, as there are many more reasons why they make good sense.
Simple Installation
A lot of Australian homes do not make the most of their outdoor spaces, largely due to the lack of shelter, but installing an awning solves that problem, and is fairly easy to install. Your home is unlikely to require any additional modifications, so it is a very simple and practical way to add value and comfort to your home. Only slightly more complicated than basic outdoor awnings is a retractable version, giving you the option for the best of both worlds, and the chance to decide exactly how much area you want to cover at any given time.
Reduced Energy Use
Nobody likes huge electric bills, though installing an awning might not be high up on peoples list for reducing its size, it does actually have the effect of helping to keep the house cooler during the summer, thus lowering your air conditioning bills. In the winter, they have the opposite effect and prevent heat loss, which again saves you money on heating the house.
Aesthetics
Awnings today are available in an incredibly wide range of styles, designs and colours, so you are always going to be able to find one that will fit in with the décor of your home. A good quality awning can add to the aesthetic appeal of your property, and will definitely impress guests, or when it comes time to sell, prospective buyers.
Impression of More Space
A great benefit with outdoor awnings is that it really opens up the section between your house and the garden, and helps to provide extra space for guests if you are having a party, or if the kids have got their friends over. That space which has become sheltered is going to see significantly more use than it did before, meaning you are using your homes potential much better.
As home improvements go, adding awnings is one of the best options, as they are very affordable and offer fantastic value for money. For a relatively small cost, you can improve the looks of your home and garden, provide all round weather protection throughout the year, with the saved energy costs helping to pay for it all, so you really can't go wrong. If you don't have them already, it is definitely something to be thinking about.