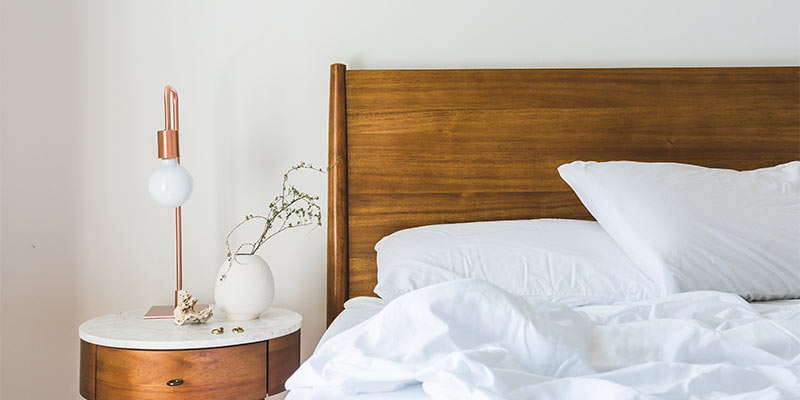 Adjustable beds have received plenty of makeovers over the years, increasing their popularity from hospital aids to premium home furniture for consumers who want more customization with their beds. Manufacturers have re-made hospital beds, removing the guard rails and adding more features, such as device docking stations and foot massagers, giving these beds a new identity as the "it" thing to have for people who prefer or need to sleep in a reclined position.
An adjustable bed's most basic feature is the ability to raise or lower the head and foot of the bed to the user's preference. According to U.S. trade group International Products Association, shipment estimates of adjustable mattress bases in the country rose 36 percent in 2014, and it looks like that number is increasing.
Many traditional mattress makers are now offering adjustable bases with their foam mattresses to consumers who want to find relief from conditions such as back pain, swelling, osteoarthritis, acid reflux and snoring or mild sleep apnea. More than that, the new adjustable beds are now marketed also as a techie lifestyle must-have, with their smartphone and tablet docking stations, wireless remote controls and other advanced features.
So, should you get one? Here are some factors you need to consider when deciding to make the purchase.
Size
Adjustable beds are available in single, queen and king sizes. There are also split queen and king beds where you can adjust the incline for each side. The space where the two sides meet may be uncomfortable however, so make sure you test different models out first.
Features
Aside from settings to adjust the height of the head or foot of the bed, adjustable beds also offer other features. Generally, the more adjustments you can do or the more features a bed has, the higher its price tag will be. There's also the risk of more components malfunctioning.
There are beds that allow you to adjust the firmness for the back or lumbar area, get a foot massage and set a timer that would return the bed to a flat position after you fall asleep. The foot massage feature can also double as an alarm clock. Some adjustable bed models also have outlets where you can dock you device so you can surf the internet, listen to music or work on your laptop as you relax in bed.
Noise
Adjustable beds come with an adjustment motor. If you share a split bed with your partner who's a light sleeper, adjusting your side of the bed may wake him or her up. You can look for a model that has a quiet motor, or one that doesn't make a lot of noise when being adjusted.
Trial policy
An adjustable bed is a major investment, so finding the right one for your needs is important. But to find the one that's best, you may have to test several beds for a number of nights at home – not just a  few minutes in the showroom – to really determine which one would suit. For this reason, it's recommended to buy an adjustable model from a retailer that offers a trial period and risk-free exchange policy.