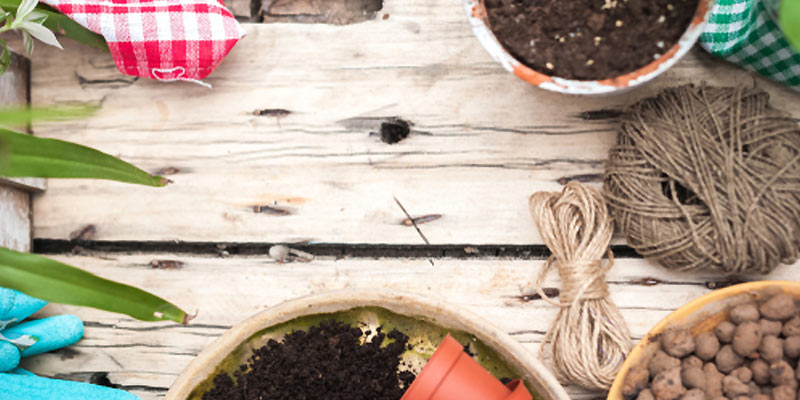 When the time for outdoor weather comes around, inviting your friends and relatives over to have some barbecue party and a little gathering have pretty much become a tradition. But what if your garden is looking a little dull and lifeless and is not in the right "physical state" to entertain guests? If you feel that your outdoor space is not something you can proudly flaunt to your loved ones, then that may be an indication for you to take some action.
Achieving the dream garden you have always pictured in your mind doesn't have to cost you a lot. A couple of simple and affordable upgrades can already make a huge difference in your garden. Take some time to observe your outdoor space and think on how you can maximize the space without spending too much money. You can lower the cost of new furniture or outdoor lighting by finding discounts online, like these World Market coupons. Don't be afraid to let your imagination run wild. Your garden should be a place where you can see yourself spending most of your time during the hot weather conditions.
Here are some simple upgrades that will transform your garden in no time.
1. Replace, repaint, and/or clean your garden fence
If you already have a decent garden fence, then good. The only thing you can do about it is to repaint your old fence to make it look new. Cleaning is also a great idea. Your fence is probably filled with dust and dirt by now that the original color is already hard to tell. For a more enhanced look, paint it with a fresh coat of any solid color that you like. However, if your fence is already past its prime, then there's no other way but to replace it with new ones.
2. Bring out some of your indoor things
If you're in for some long dry weekend, then you can haul your indoor furniture to your outdoor space. Add an outdoor rug and some cushions, and you have a cozy lounge area – a great place to hang out with your friends all day long!
3. Live and plant colorfully
Flowers in different kinds and colors are also great upgrades to your garden. They keep your whole surrounding extra beautiful and vibrant. Just be sure to take good care of your plants so that they won't become a chore. If you don't have much time to tend to them, then choose those that are low maintenance.
4. Keep your yard healthy
A lush lawn keeps your garden looking beautiful, so don't forget to do the basic garden tasks – mow, weed, and clean. If you don't know that much about gardening and landscaping, you can consider hiring a landscape contractor to help you out. Stepping out every morning to a healthy and beautiful garden will be worth all your effort – or money.
5. Repaint and/or revamp outdoor furniture
Your old garden furniture may look like a throwaway to you, but if you ask me, I'd definitely say that there's still some hope to it. It can actually be saved with a simple coat of spray paint. One look at your newly painted furniture and you'd think it's a new one. Save your money for other more important stuff and recycle your existing things.
6. Put up lights
People also love to stay outdoors during night time as much as they love hanging out during the day. When the night time comes, you don't need to cut short whatever activity you are doing in your garden if you have the right outdoor lights. Decorate your garden with lovely fairy string lights or solar ones to create a more inviting and cozy look in the evening. You can hang them in your trees and plants—anywhere that could add to the total appeal of your garden.
7. Utilize garden storage
Installing a quality garden shed in your garden may also be the upgrade that you're looking for. Having a garden shed will give you a good space to store your gardening tools and other materials. It will keep your garden look organized, spacious, and clean. They come in stylish designs, too!
Garden sheds also have different types and functions. For instance, EasyShed Garage Sheds can be used as storage for equipment or as a garage for your car or boat. Some garden sheds are great as workshop sheds, too! With the variety of options in the market, you are sure to find the right kind of garden shed for your needs.
8. Add some shade
It's always safe to have a shade in your garden to protect you from the harmful UV rays, especially if you have kids. Whether it's as simple as placing a fabric umbrella in your outdoor table or going big with a covered patio, adding a shade provides more value to your garden.
Conclusion
Days are longer during summer, which makes it the perfect season to hang out with family and friends and spend a long time outside and under the sun. Use the tips above to upgrade your garden and make it a more enjoyable space for your family and friends.