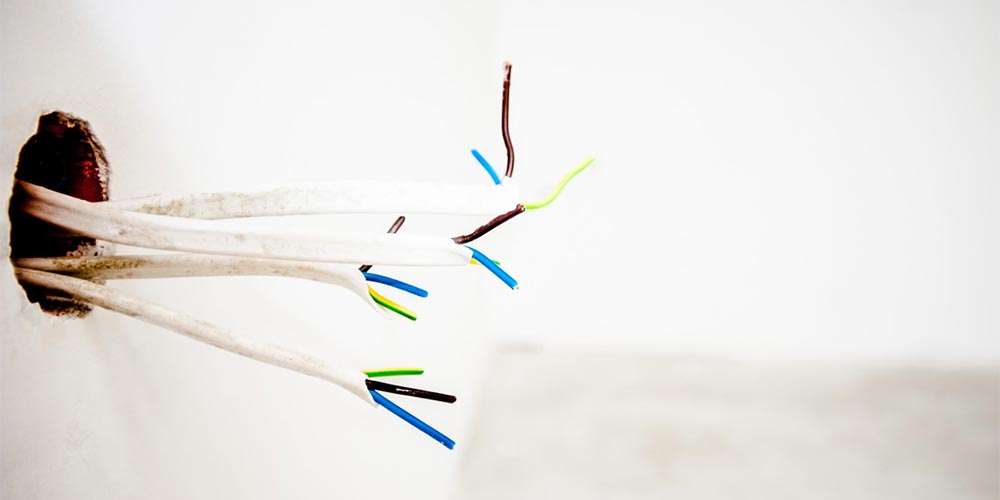 According to UK government statistics, faulty wiring in a property is in the top five causes of house fires. Where the fire was classed as electrical, 33% of those recorded were attributed to the appliances and cables, yet 51% were down to the supply. If your property is over 30 years old and the wiring has not been changed since it was built, it more than likely needs to be replaced, along with the fuse box, to meet modern standards. If you don't take this precaution, you could be taking a very big risk. Here are some of the dangers to be aware of and what your obligations as a landlord are.
What to Look Out for
If you have recently acquired the property and are planning on renting it out, there are some signs to look out for that will tell you whether or not it is time to have the place rewired. These include:
Discoloured light switches and plug sockets that are warm to touch
Exposed wires
Wires fixed with modern electrical tape
Wiring surrounded by any type of building insulation
Flickering lights
A burning smell from electrical devices
Fuses that blow or trip frequently
The absence of ground fault circuit interrupter outlets in your bathroom and kitchen and other areas likely to experience damp conditions
What Are the Dangers?
When you think of the numerous gadgets and bits of technology a modern home uses, it's easy to see how a lack of plug sockets can become a problem for tenants. The solution they will turn to is to use extension cords and plenty of them. However, if the wiring system in your property is outdated, it will become overloaded, which is highly dangerous. Rather than waiting for a tenant to move in and find this out for themselves, it would be in everyone's best interests for you to have the place checked and rewired if necessary.
Additionally, an older property will likely have poor electrical insulation, which will have deteriorated over time, or even been chewed by mice! Worn down or damaged insulation means exposed wires, which can cause shocks, sparks, and again, fires. You also may have the issue of a lack of grounding, which means that in the event of an electrical surge, all connected appliances will be susceptible to electrical damage. If you are letting the property out furnished, this can cause you to have to shell out twice on white goods. As well as this, proper grounding prevents painful and sometimes fatal electric shocks.
What Can You Do as a Landlord?
Since July 2020, it has become a legal requirement in the private rented sector to carry out an electrical safety check every 5 years. So, you will need to have an inspection carried out by a professional, and once this is complete, you must have the results in writing in the form of an Electrical Certificate. You can apply for an electrical certificate from a service that uses qualified electricians with years of experience, like Trade Facilities Services. Once you receive your certificate, they can advise and offer a price on any repairs that may need to be carried out.
Although it may seem like a hefty investment, rewiring your property increases its safety and usability. Also, if you come to sell it on in the future, it will help to appeal more to potential buyers.