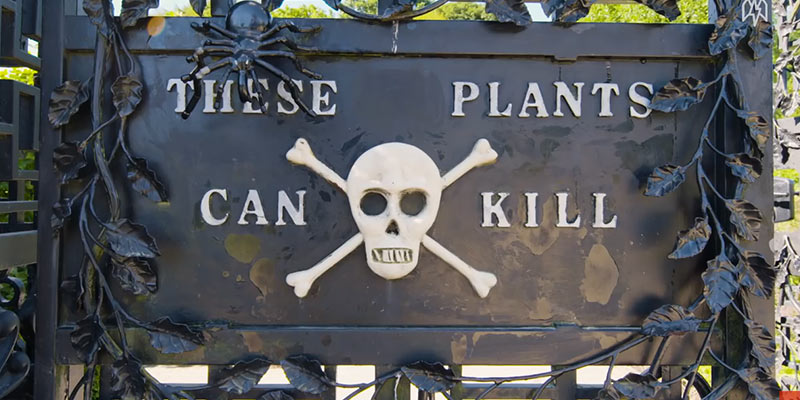 The Poison Garden is locked away in the grounds of Alnwick Castle in Northumberland. It is home to around 100 plants that could end your life, or at the very least make you extremely ill.
The garden was created by the Duchess of Northumberland, who thought a poison garden would be more interesting than a more traditional herb garden. In the video below, Head Gardener Trevor Jones takes us on a tour of the garden and some of its deadly inhabitants.
As Trevor points out, many visitors are shocked to learn that they have been unknowingly growing some of the deadly plants in their own gardens. Earlier this year we wrote an article about 12 houseplants that are poisonous to pets.