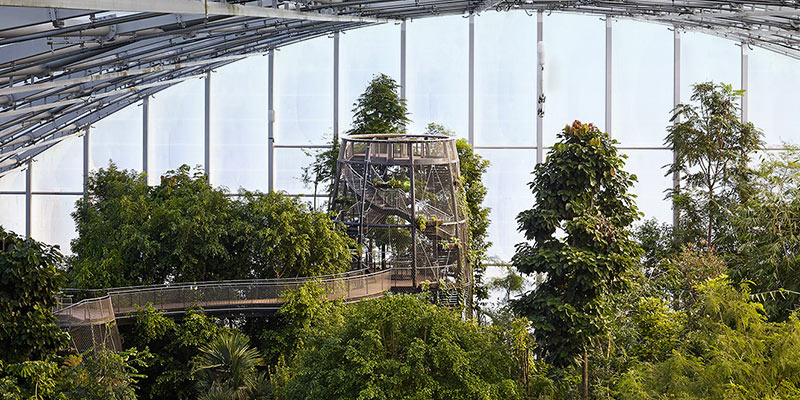 First opened in 2003, the Masoala Rainforest is an exhibit in Zürich Zoo where visitors can view tropical plants & animals in a mini rainforest ecosystem. To commemorate it's 10th anniversary the rainforest was given a treetop walkway and two observation towers, giving guests a whole new perspective from above the unique jungle habitat.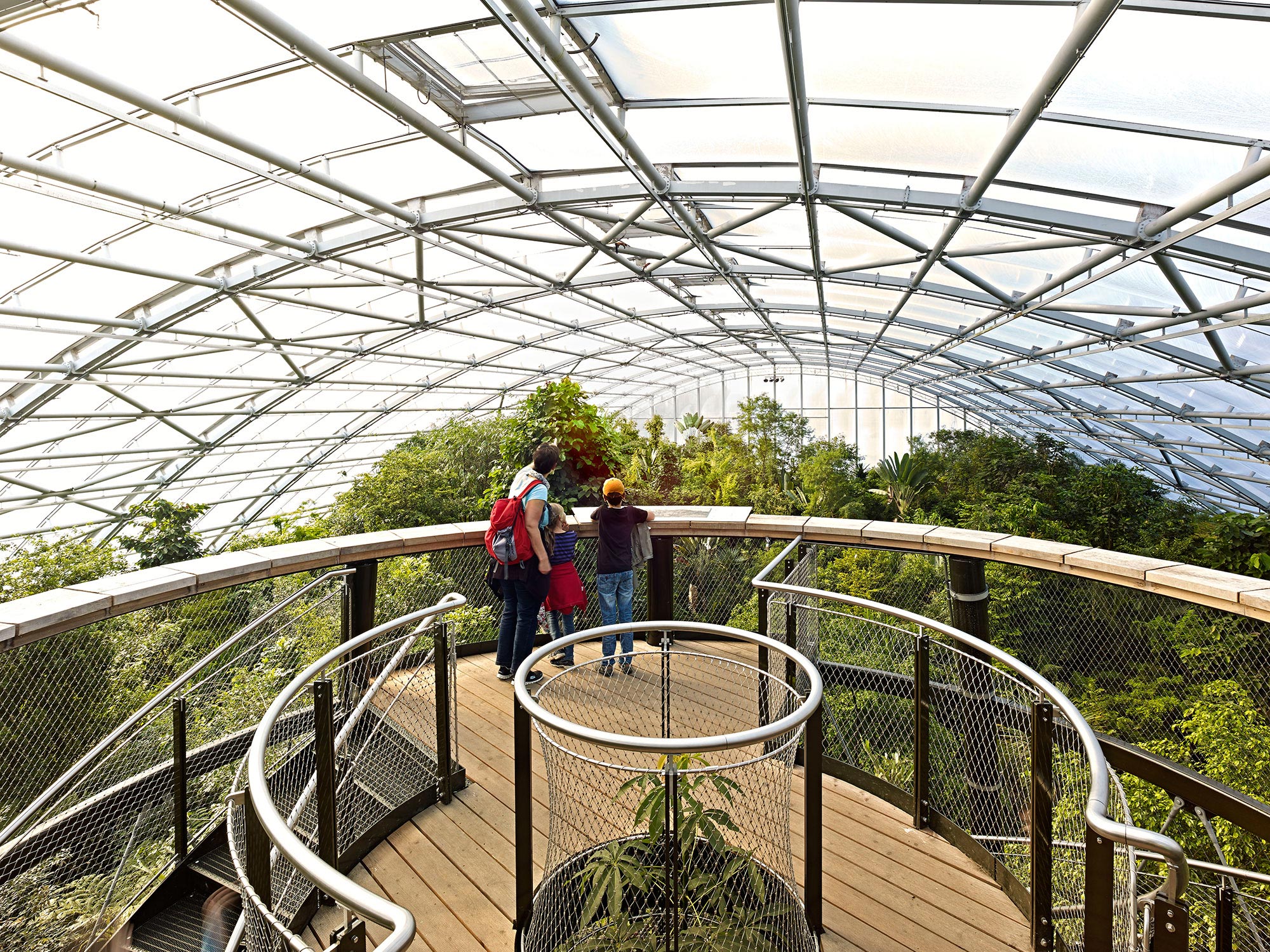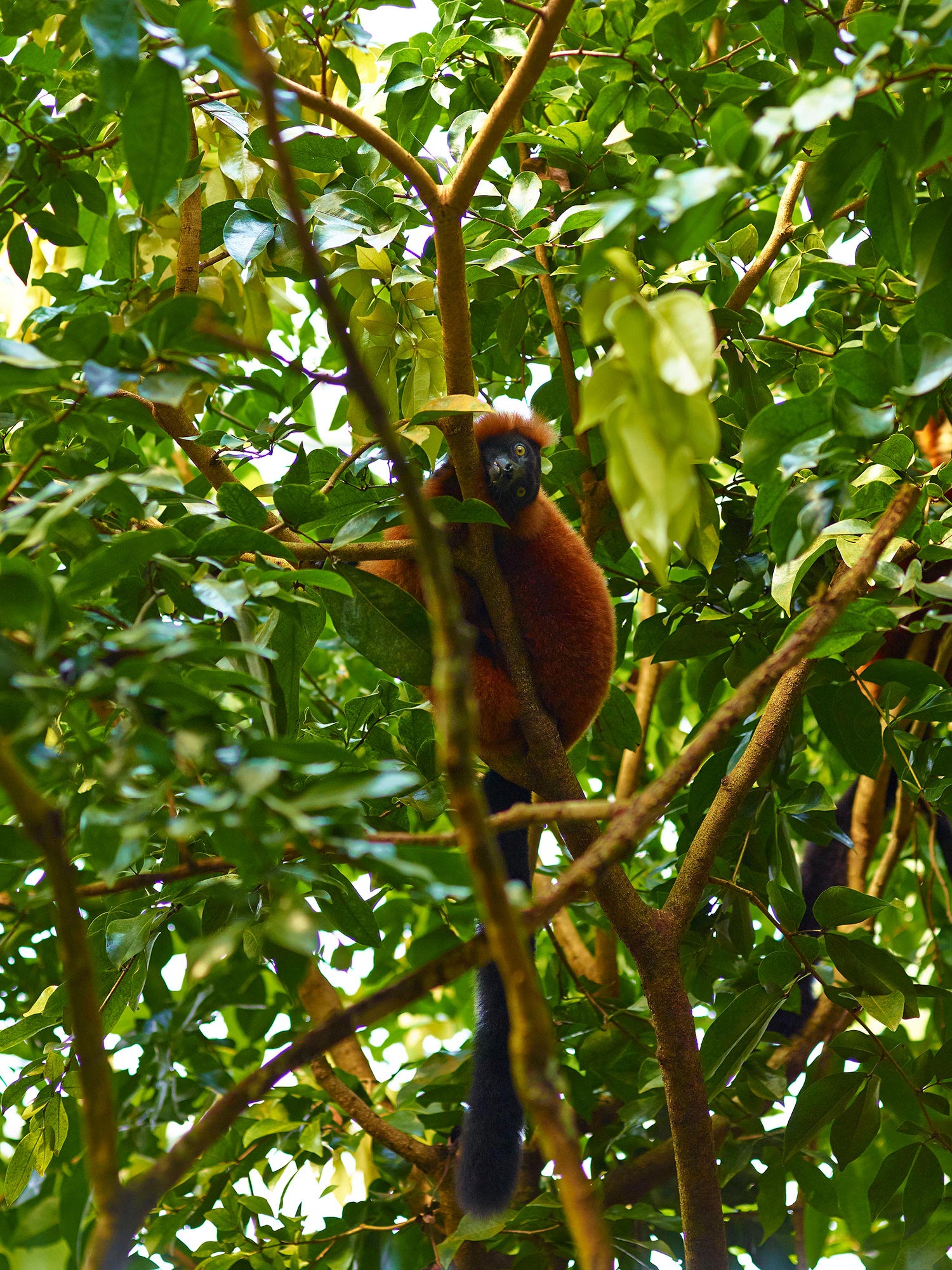 The artificial rainforest is home to around 300 exotic animals from 50 different species, along with 5 species of fish and over 50 species of insects. The majority of the plants are native to Madagascar (from where the exhibit borrows its name) and are classed as threatened species.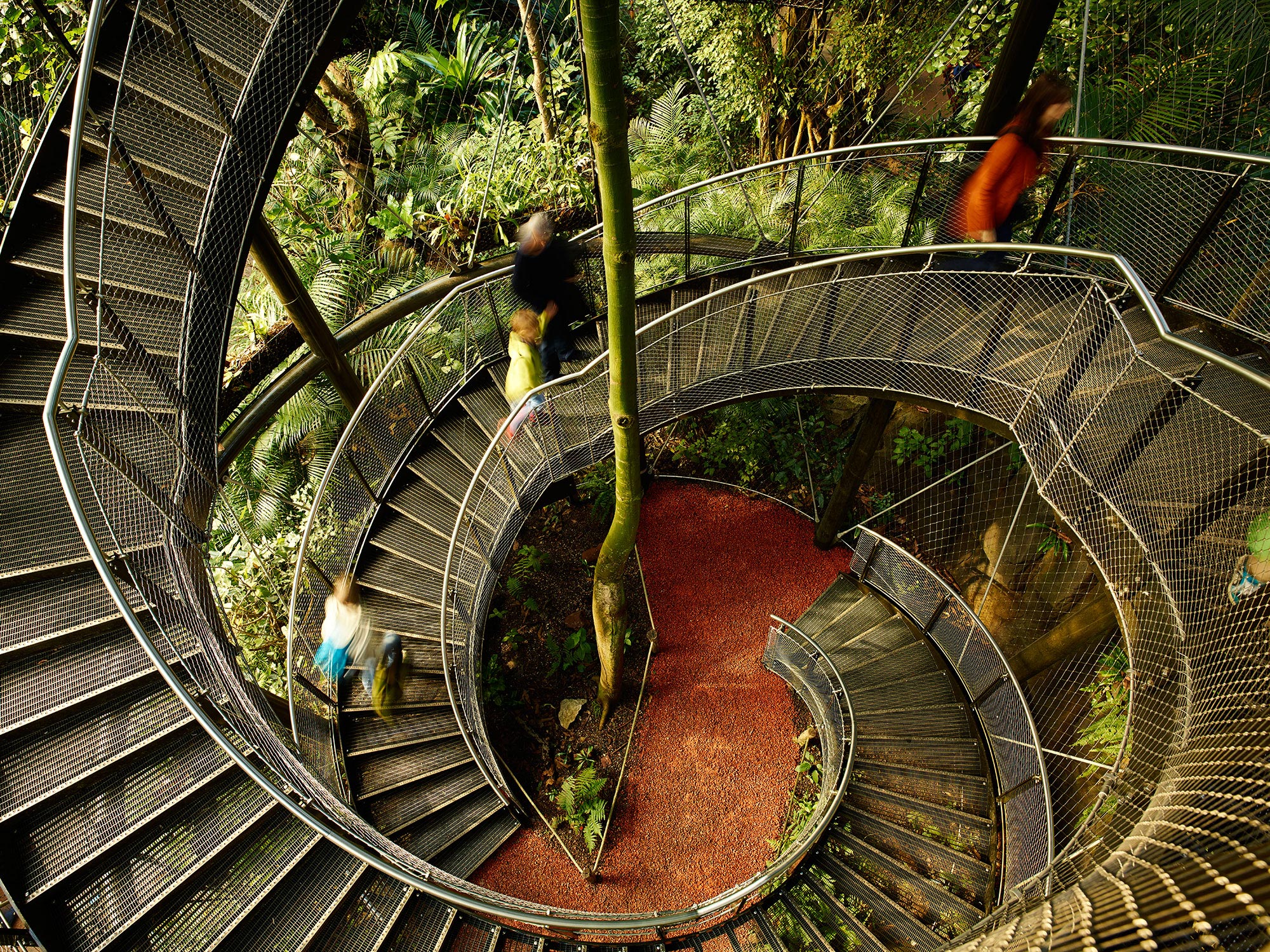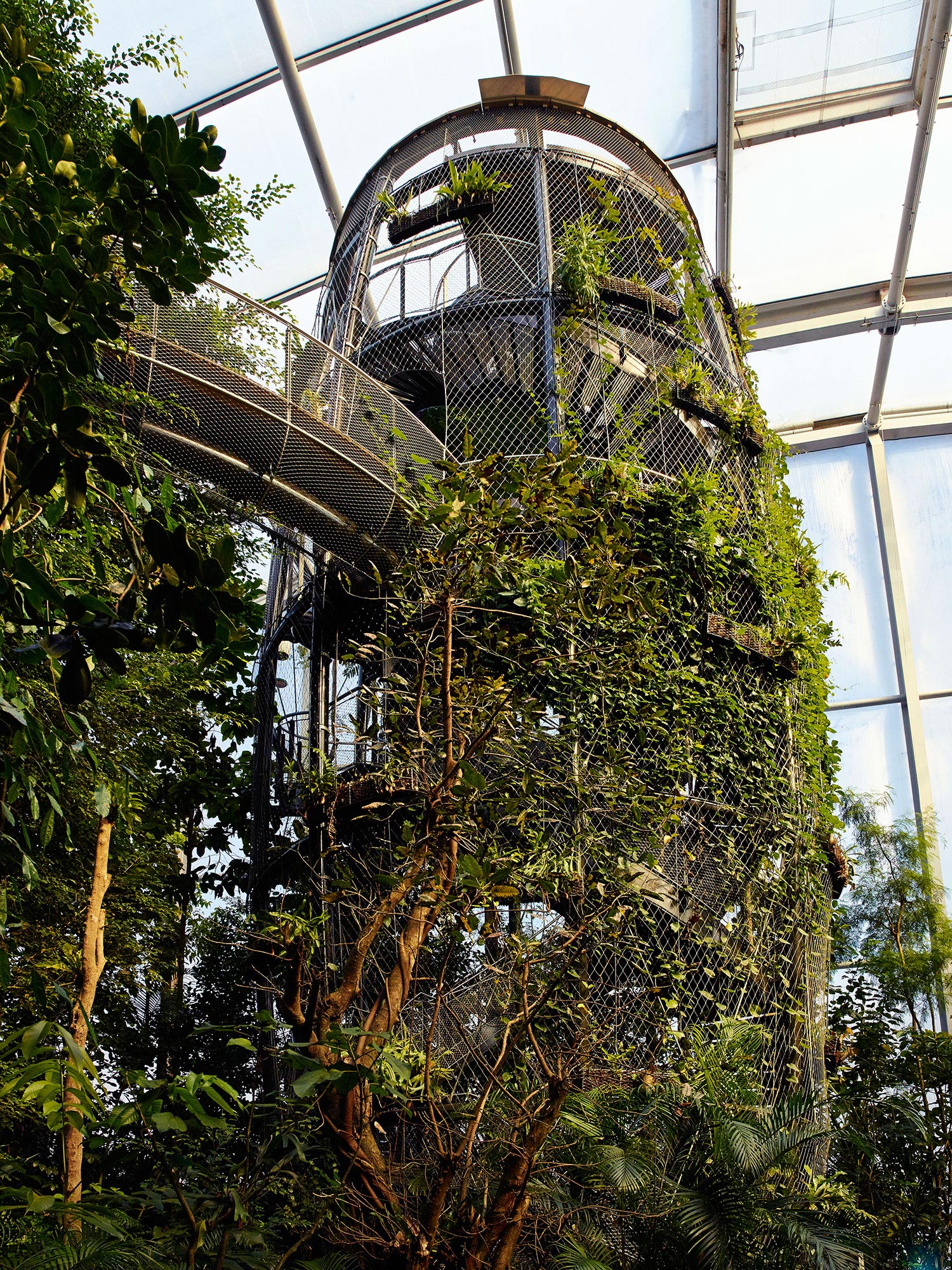 The recently added treetop paths were designed by landscape architects Günther Vogt and Lars Ruge. A pair of 10-metre and 18-metre tall steel towers are covered in lianas and epiphytes with a kapok tree growing in the centre of the larger tower.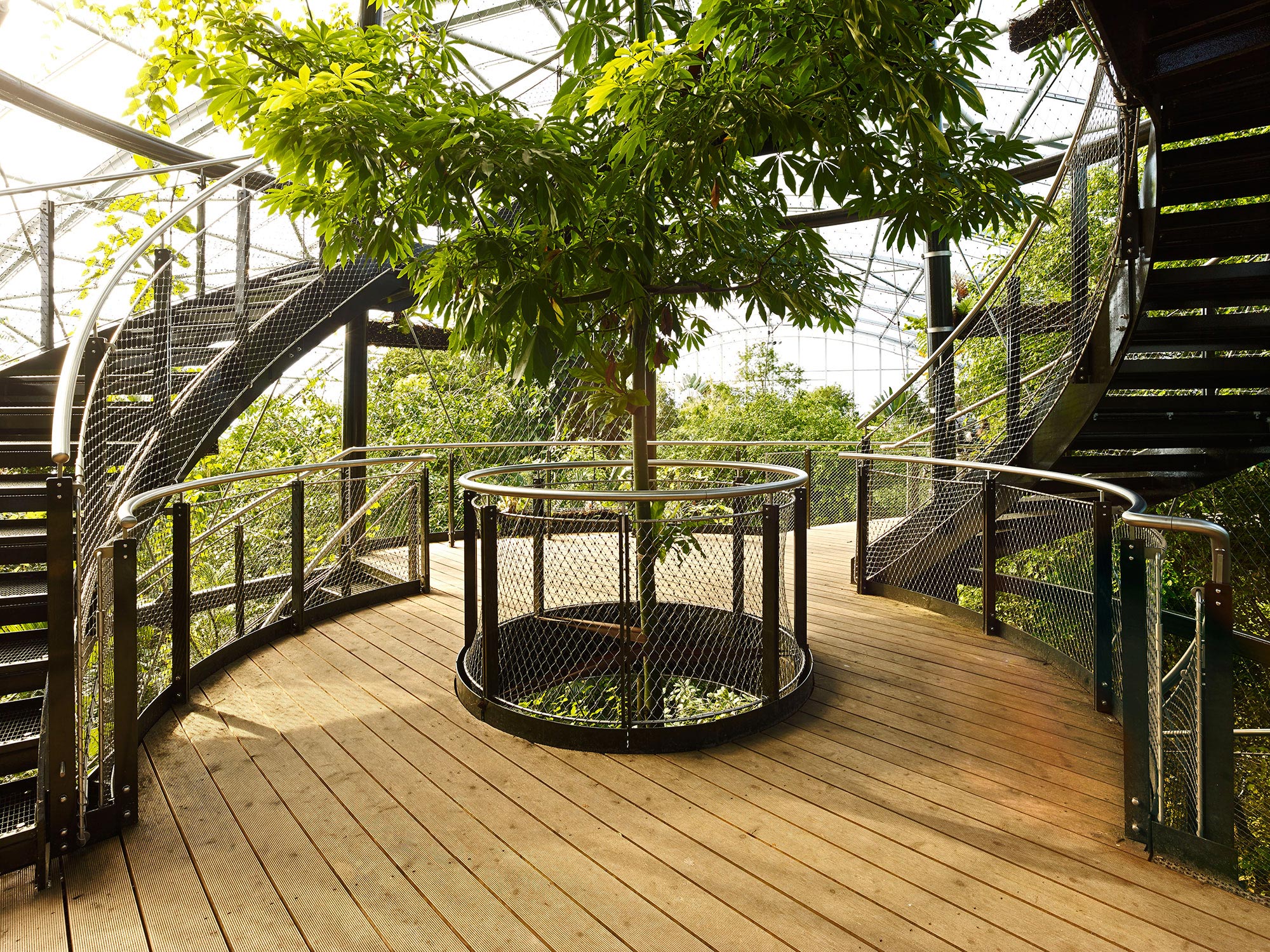 The designers took their inspiration from the structure of insect cocoons.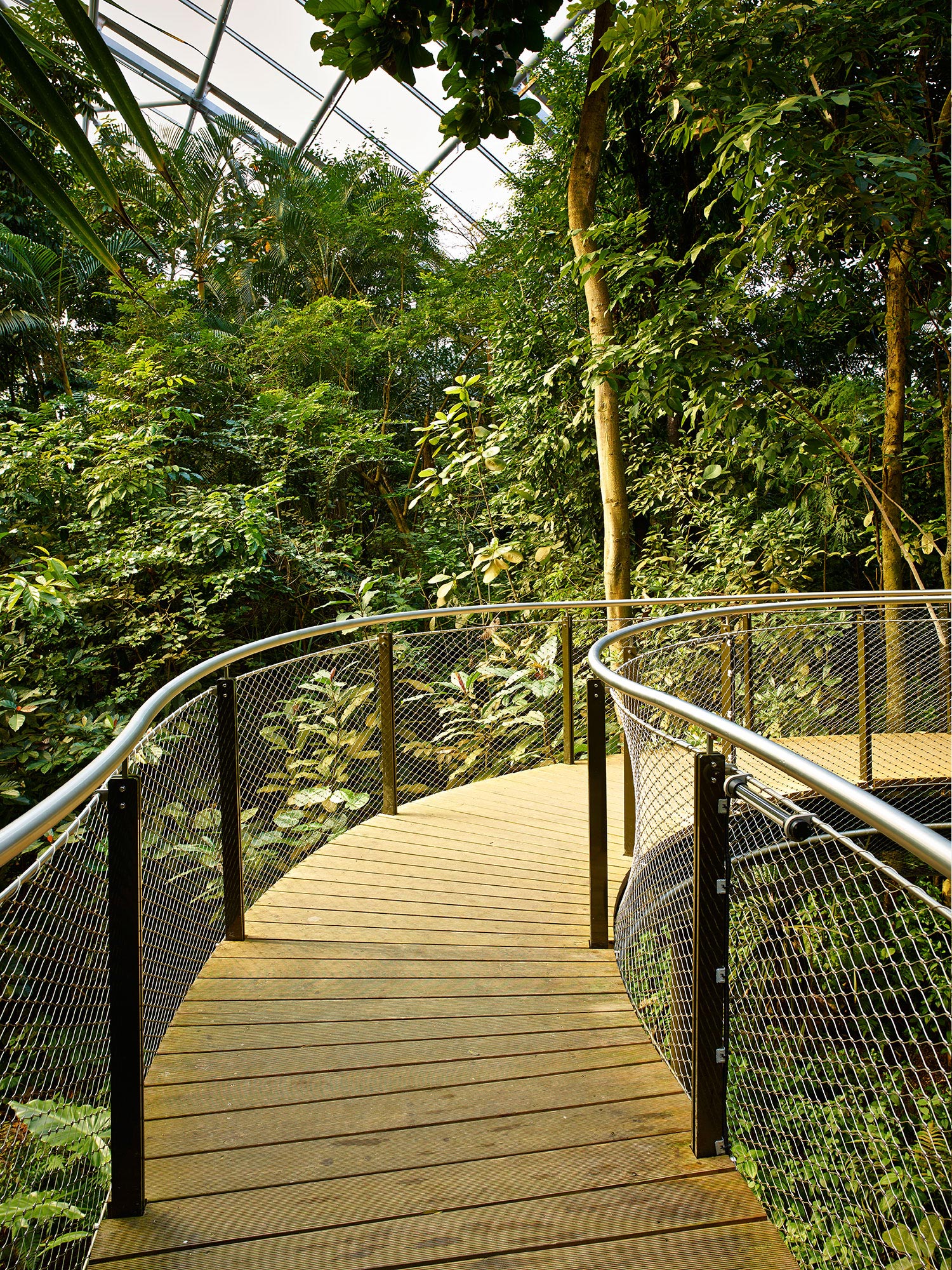 In order to accommodate the tropical wildlife, the climate-controlled building has to be kept between 20 and 30 degrees Celsius and around 80% humidity — making things extra-challenging for the construction team who installed the walkway.
Photos from innovativerigging.com.au.