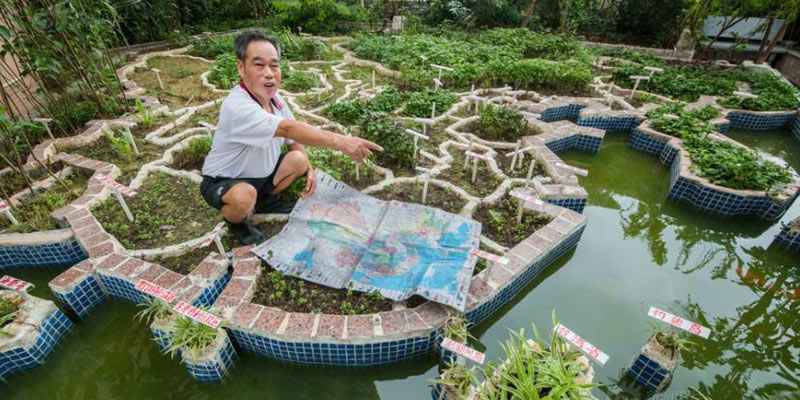 A 75-year-old former teacher has spent a year creating a painstakingly accurate map of China on his garden terrace.
Cai Mingxing needed a way to spend his newfound free time after retiring from teaching, so decided to build a scale map of China in the form of a garden on his terrace in Guangdong. The map is around 10 metres across and is carefully divided into provinces, each with its own sign.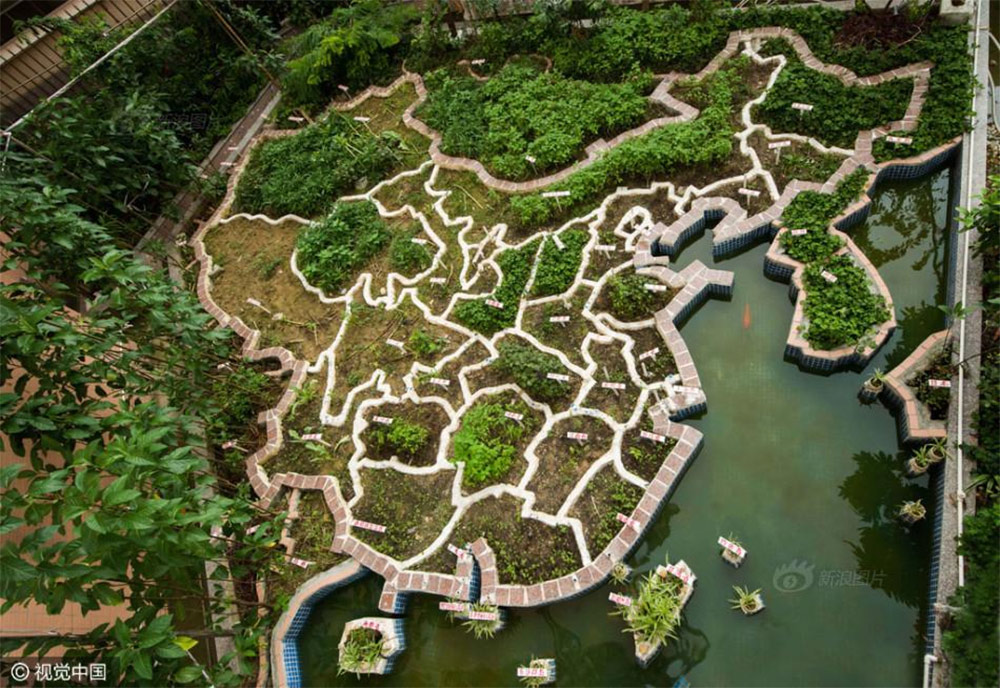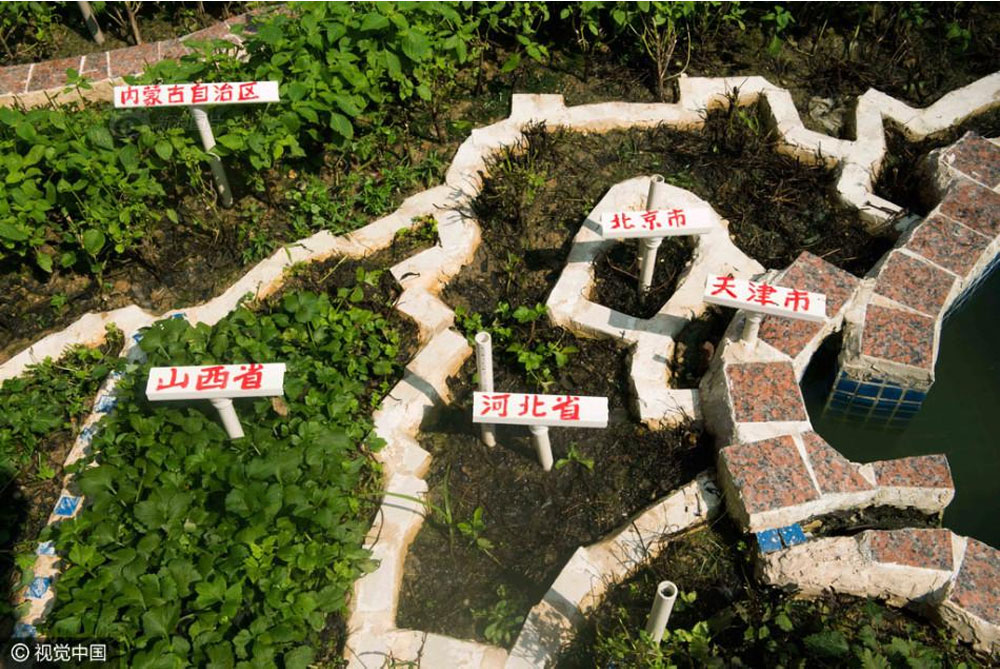 The map also includes islands in the South China Sea and parts of other neighbouring countries.
According to Best China News, who originally published the photos, the map occupies 100 square metres and stands at 30cm above 'sea' level.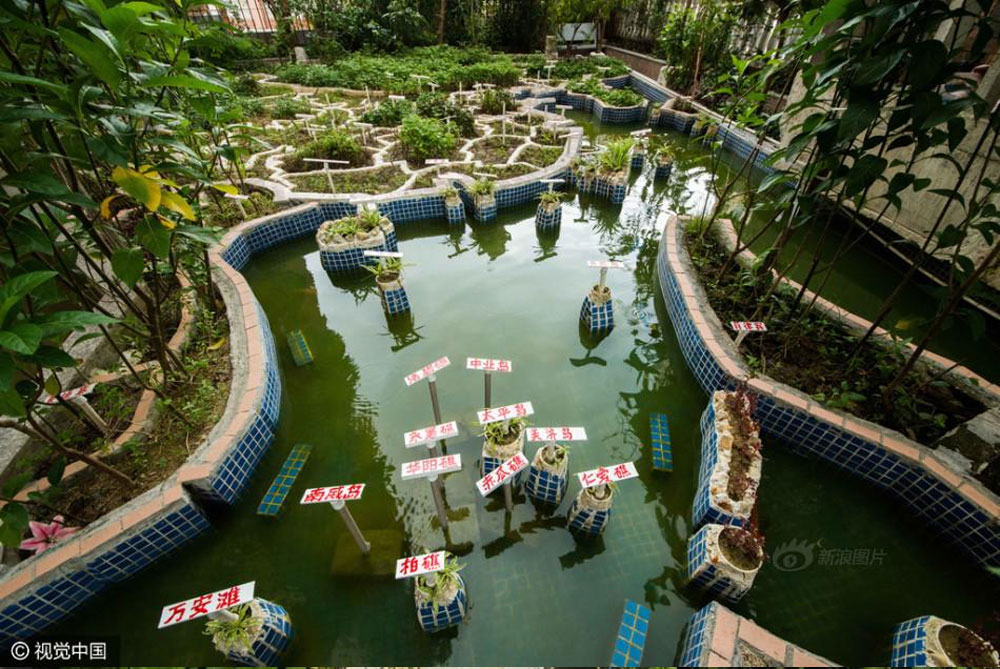 Last year we featured a farmer who created a giant map of the world on the edge of Lake Klejtrup in Denmark. Are giant maps becoming a new worldwide gardening trend?